Support NRA American Rifleman
DONATE
Gallery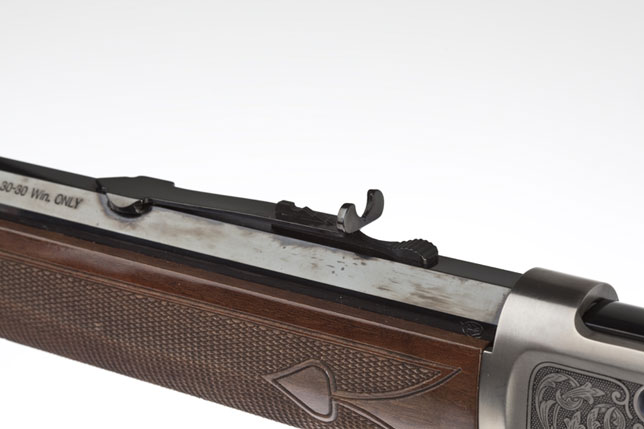 Buckhorn Sight
The sights on the new Model 94s feature a deep, pronounced buckhorn rear sight. It is dovetailed into the barrel and drift-adjustable for windage and has a typical slide-elevator for elevation adjustments.
Lovely Scrolling
Scrolling on the left side-plate of the High Grade is similar to that on the Custom Grade, but lacks the gold embellishments. There is also a typical trigger stop just behind the trigger to ensure the lever is fully compressed during firing.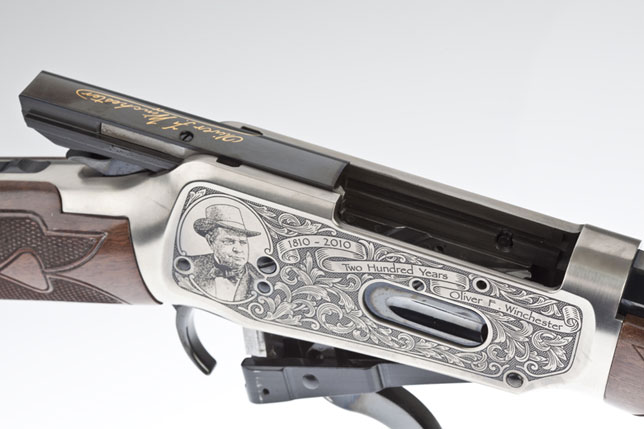 Keeping the Design
In keeping with changes made to the design in the early 1980s, the new models feature an extended cut in the ejection port to accommodate angled-ejection, facilitating the mounting of a scope.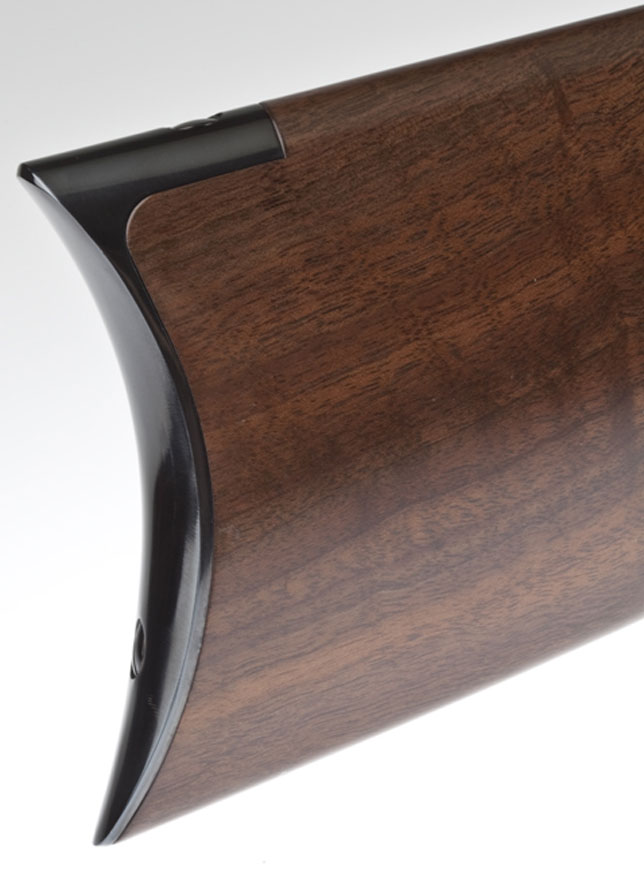 Crescent Buttplate
The steel buttplate has a deep, crescent-style contour for a solid shoulder weld. In addition to aiding comfort, the sharp toe and heel help the shooter keep the gun shouldered during rapid cycling.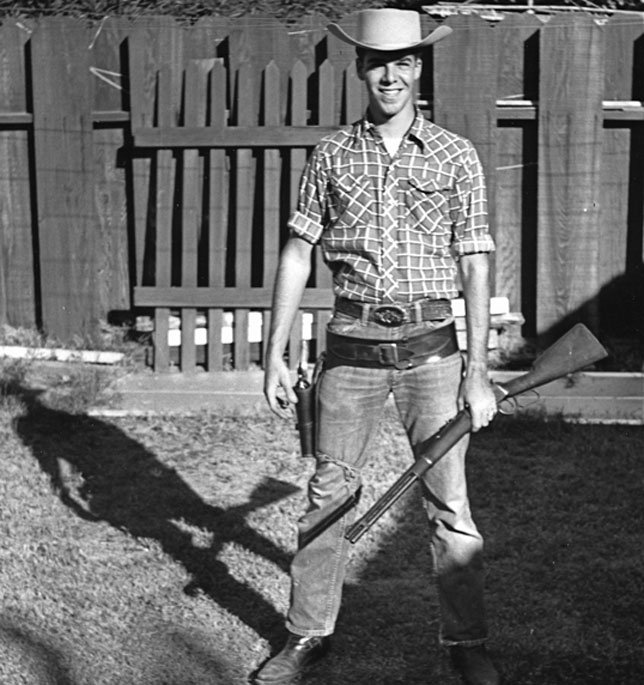 Still has an Affinity
The author has a particular affinity for the Model 1894. As a teenager in the 1960s he carried a pre-'64 that he bought in Phoenix, Ariz. He took his first deer with rifle, a fitting story for the .30-30 that "put more venison on the table than any other rifle in history."