posted on December 3, 2018
Support NRA American Rifleman
DONATE
The air has turned chilly, the leaves have moved beyond their brilliant shades of red and yellow, and in the not-so-distant future—at least in some parts of the country—snow is in the forecast. All this change could mean only one thing: It's almost Holiday Bonus Season! (Well, for hard-working employees anyway—I wouldn't know.) But if you're one of the lucky few who counts a sizable check amongst your Christmas miracles, or at least a "Jelly of the Month Club" membership (it's the gift that keep on giving all year), sit back, relax and let someone who spends more on ammunition than food tell you how best to spend your money, depending on how generous or Scrooge-like your boss may be. (Ugly Holiday Sweater on "author" image above can be found at 511Tactical.com)

$100 Bonus
Modest, but appreciated nonetheless, $100 can buy more than you'd think. Lets take a look.





A 3-year NRA membership: A plug to join the NRA right off the bat? Seems a little shameless I know, but hey, I'm interested in keeping my job. In all seriousness though, $100 dollars for three years of access to one of four top-notch NRA Official Journals (if you don't choose American Rifleman, you're dead to me), discounts on the use of the NRA range (if you're local) and the continued protection of the Second Amendment, may be one of the greatest dollar-for-dollar values in recent history.

Grand Total: $100 (FYI, Annual memberships are currently on sale!)


OR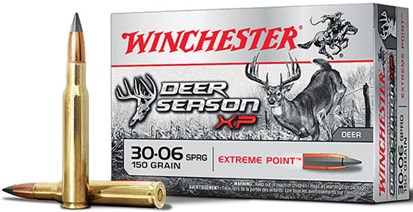 Winchester Deer Season XP Rifle Ammunition: $75 can get you a decent chunk of ammo, and I can think of no better ammunition than one named after my favorite time of year: deer season. Winchester Deer Season XP runs about $25 for 20, (caliber dependent), so grab you three boxes, get sighted in and fill that freezer! ~$25 a box (~$75 for 3)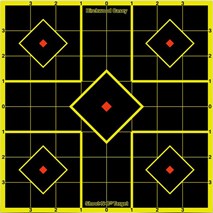 Shoot NC 8 Inch Sight-In: Good ammunition and a top-notch rifle aren't much good if your sights are off. Grab a couple packs of Shoot NC 8-in. Sight In targets, from Birchwood Casey, to ensure your favorite rifles are always dialed in. $12 per pack ($24 for 2)

Grand Total: $99


$250 Bonus
One step up from a Jelly-of-the-Month Club membership, the $250 bonus allows for little latitude, but let's see what we can do.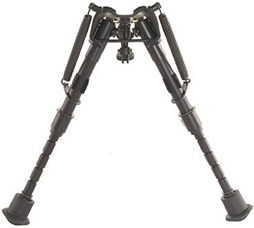 Harris Bipod: The good news is you got a bonus. The bad news is, unless you're spending it all in one place, at this level you're likely limited to accessories. What better accessory though than one which improves your shooting stability? The Harris 1A2-BRM Bipod is a veritable steal at $68, featuring spring loaded legs to adjust height from 6"-9", and a solid stud-mounting system. $68



Kestrel 2000: Want to improve your long-range shots? The Kestrel 2000 provides a budget way to do just that. While Kestrel certainly offers pricier models that have built-in Applied Ballistics software, the 2000 still measures crucial fundamentals like current wind speed, average wind speed and maximum gust, simply leaving more of the figuring to be done by the shooter.  $94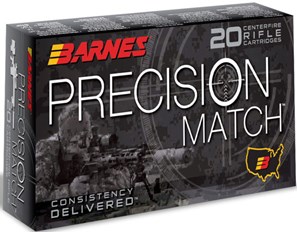 Barnes Precision Match Ammunition: If you're the type to be interested in the above products, you're probably in need of some good match-grade ammo, and since you are (presumably) reading this sometime after 2018, there's a good chance you'll need it in 6.5 Creedmoor. For that purpose, take a look at Barnes Precision Match 6.5 Creedmoor 140-gr. Open Tip. As each box contains only 20, better grab three. $30 ($90 for three)

Grand total: $252


$500 Bonus
OK, so I went $2 over our target on that last one. What can I say, I'm bad at math; there's a reason I write for a living. I'll endeavor to do better on this one, which gives me a little more to work with, after all: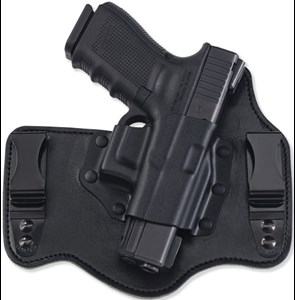 Kingtuk IWB Holster: Few things get more use and abuse, yet are as oft ignored, as one's EDC equipment. Sagging clips and worn-through leather are not a great look for something intended to be one's last line of defense. This bonus season, freshen up your concealed-carry receptacle with the Kingtuk IWB Holster from Galco Gunleather. Designed from a hybrid of Kydex and steerhide, and fitting a wide variety of handguns, few things spell comfort and ease-of-access like the Kingtuk IWB. $80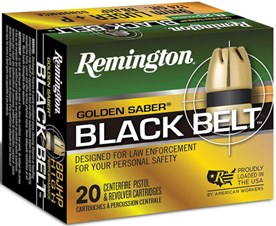 Remington Golden Saber Black Belt: How you carry isn't the only thing that needs freshening up. What you carry needs some attention too. If you're not changing out your carry ammunition at least once a year, you're taking a more serious gamble than Wild Bill Hickock. Pick up a fresh box of Remington Golden Saber Black Belt handgun ammo, available in 9 mm Luger, 9 mm Luger +P, .40 S&W, and .45 ACP. $30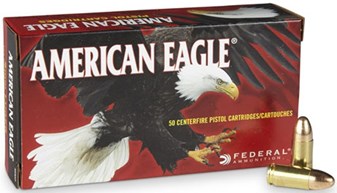 American Eagle Handgun Ammunition: Lets be honest; you're no Annie Oakley. To carry, and carry confidently, you need to put in some serious training. For that, pick up a few boxes of American Eagle target ammo, priced perfectly for practice. Lets make it four boxes, to be safe. ~$25 per box (caliber dependent) $100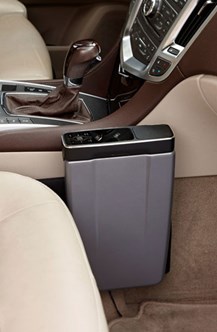 Hornady RAPiD Vehicle Safe: Having to leave your gun behind can leave you feeling a little half-dressed, but sometimes there's just no way around it. For those times when you need to quickly disarm but want to keep your treasured firearm safe, there is the RAPiD Vehicle Safe from Hornady. Exceeding ASTM International Safety Standards, the Hornady RAPiD Vehicle Safe is constructed from 14 gauge steel, and can be opened via activated wristband, key fob, sticker, PIN number or good old fashioned key. The safe is held securely in place between a seat and the center console with an inflatable air bladder, while a steel cable keeps it locked to the frame. $190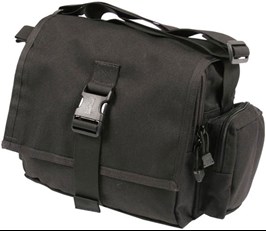 Battle Bag: Need to pack a little more than just a handgun and holster? Take a look at the Battle Bag from Blackhawk. Constructed of 1000 denier nylon with reinforced stitching, the Battle Bag has enough room for all the essentials, and comes in Black, Foliage Green and Olive Drab. $102

Grand Total: $502


$1000 Bonus
Apparently I'm quite bad at this: I've gone $2 over again. Oh well, third time's the charm, right?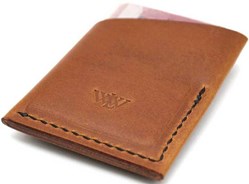 Wright Barfly Wallet: Well, OK moneybags, a $1000 bonus? Where exactly are you working? Seriously…I'd like to apply. In the meantime, what better way to spend your money than on a receptacle to hold your newfound wealth? The Barfly line of wallets from Wright Leather Works is only available when there is enough leather left over from the holsters to make them. When they are available, however, make sure to snap one up. The wallet features a wraparound design with three compartments for quick and easy access to cash and a card, and storage for four or five less-used cards in the middle. $68



Springfield Saint AR-15 — 5.56: What better use of that remaining $932 than to buy an iteration of America's most popular sporting rifle. The Saint AR-15 from Springfield Armory, in 5.56x45 mm NATO, combines an Accu-Tite receiver mating system with a 16"chrome-moly vanadium barrel, a flip-up rear aperture sight, a Bravo Company buttstock and a host of other accessories. $900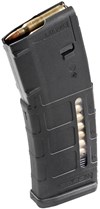 PMAG 30 AR/M4 GEN M2 MOE Window: While the above rifle includes one 30-round PMAG, one is never quite enough. Snag a couple more PMAGS ($16 a piece) to round out your battle belt, and improve your time at the range. $32

Grand Total: $1000

My high school math teacher would never believe I managed simple addition, but there you have it: $1000, on the dot. If your bonus happens to be higher than that, do yourself a favor and ask an accountant. I've never seen that much money in my life, and I probably don't have any business telling you how to spend it. First though, take a gander around americanrifleman.org. You may stumble across a few other things that catch your fancy.

Additional Reading:
Gun Gear and Gadgets Galore: 2018 Holiday Gift Guide
2018 Field-Tested Camp Tool Gift Guide