by
Evan Brune, Executive Editor
posted on January 19, 2023
Support NRA American Rifleman
DONATE
This year, at SHOT Show 2023, we've seen an array of rifles, ranging from welcome upgrades to long-existing lines to entirely new concepts and directions for certain companies in the industry. Of course, pistol-caliber carbines continue to be popular, as evidenced by several of the examples on this list. Precision rifles also continue to be hot-ticket items, especially those priced well enough to make for viable options in the Precision Rifle Series Production Class. Then, with inflation rising and consumers watching every dollar carefully, budget-priced firearms are more welcome than ever, and several have shown up across rifle, handgun and shotgun segments of the market. Here are five rifles we're keeping an eye on over the next year: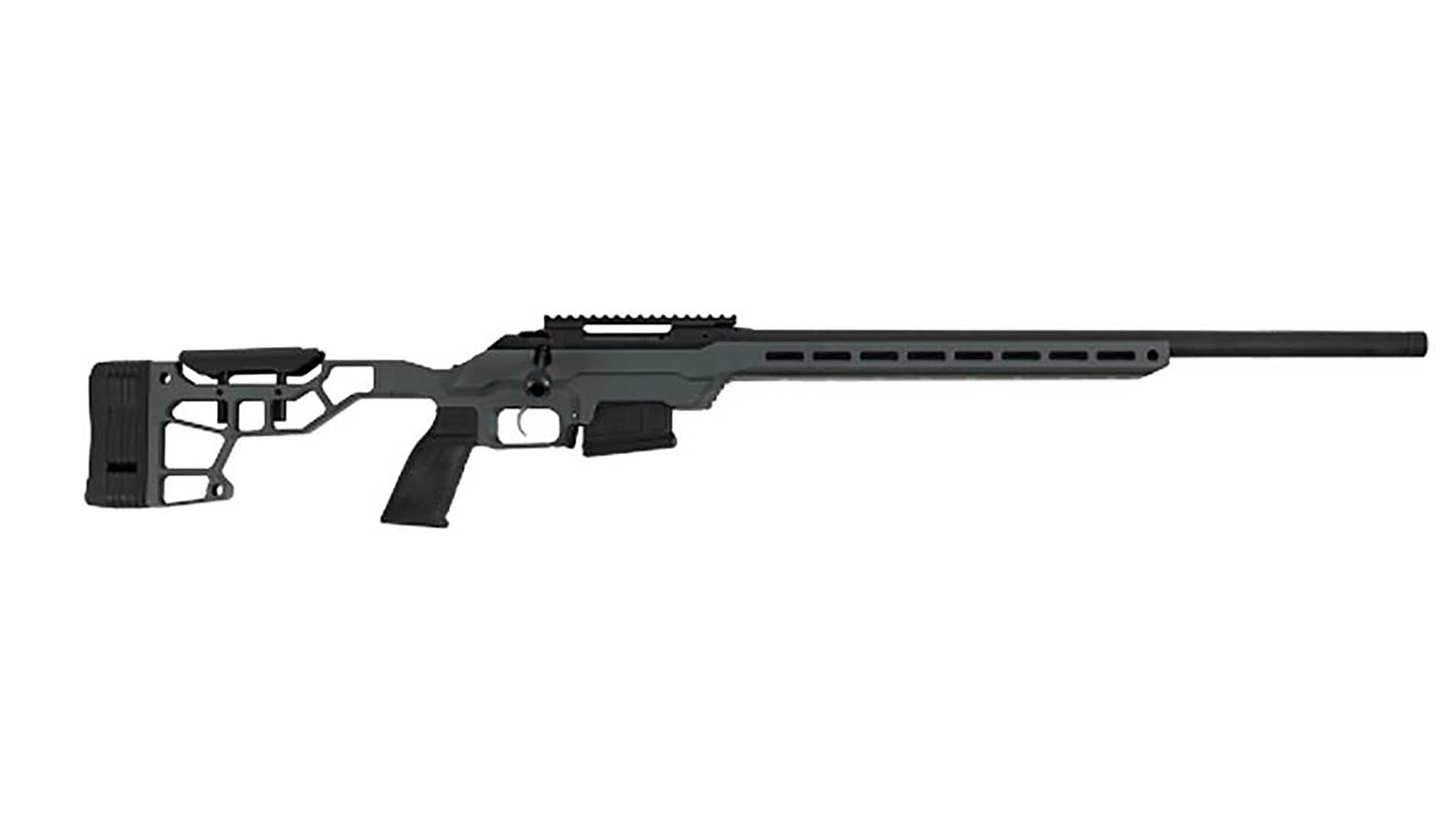 Colt CBX
Colt hasn't had its name on a bolt-action rifle in more than a decade, but that changed this year with the launch of the CBX. This new rifle is the result of the new partnership between Colt and CZ-USA made possible by CZ Group's ownership of both rifles. Colt took some of the best features of CZ's new 600 series and incorporated them into its own bolt-action rifle design. The gun is purpose-built to be a contender in the Precision Rifle Series competition circuit, and to that end, the gun is outfitted with a competition-style chassis produced by Modular Driven Technologies. The gun will be available in .308 Win. and 6.5 mm Creedmoor and will retail for $1,899.

Henry Repeating Arms Homesteader
One of the more surprising announcements from SHOT Show 2023 was Henry's launch of a semi-automatic pistol-caliber carbine. Henry's been well-known for its extensive lineup of lever-action rifles and break-action shotguns, but the Homesteader takes the company in an entirely new direction and reinforces the ongoing consumer desire for PCCs, which are easy to shoot and less expensive to feed than other long guns. The Homesteader uses a proprietary Henry magazine, but an adapter will be available to allow the carbine to accept Glock, SIG Sauer and M&P 9 mm magazines as well. One of the other notable features of the carbine is its ambidextrous construction. The reciprocating charging handle can be moved to either side of the receiver, the tang-mounted safety is accessible with either hand, and the bolt catch is a mirrored control on either side of the trigger guard. The suggested retail price on the Homesteader is $928.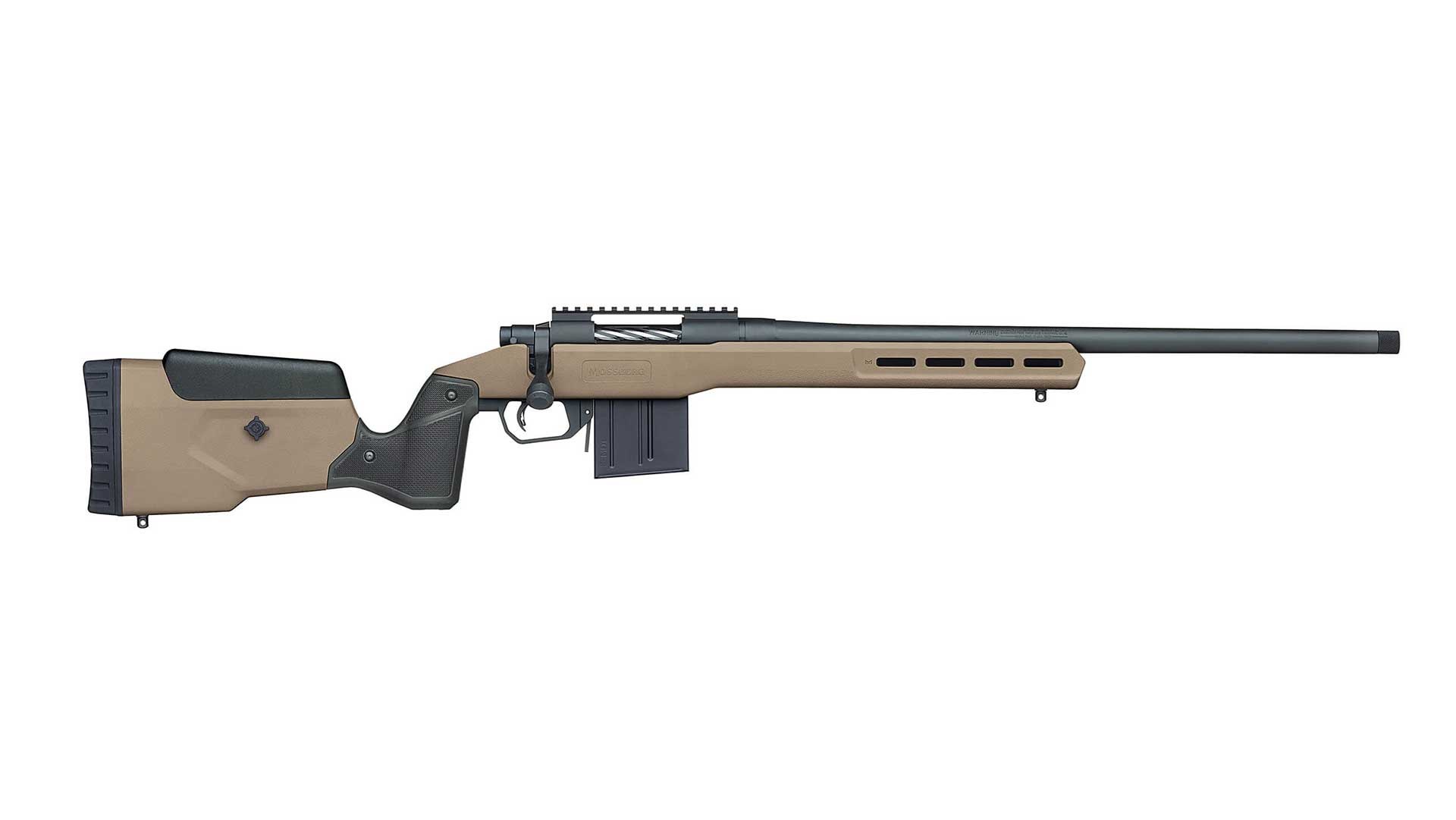 Mossberg Patriot LR Tactical
Mossberg's Patriot line emerged in 2015 and has offered a range of affordable, capable bolt-action rifles since then, but the company turned things up a notch in 2023 with the launch of the Patriot LR Tactical. LR stands for Long Range, of course, which is the ultimate aim of this precision platform, launched in three popular calibers for distance shooting: .308 Win., 6.5 mm Creedmoor and 6.5 PRC. The barreled action sits inside an adjustable stock designed and produced by Modular Driven Technologies, and it provides V-block bedding to free-float the barrel and ensure precision and accuracy. The stock is also adjustable for length of pull and comb height, and the platform is compatible with AICS-pattern magazines. A 20-m.o.a. Picatinny rail provides built-in elevation for a mounted optic. Even with all these features, the Patriot LR Tactical retails for an affordable $1,085 MSRP.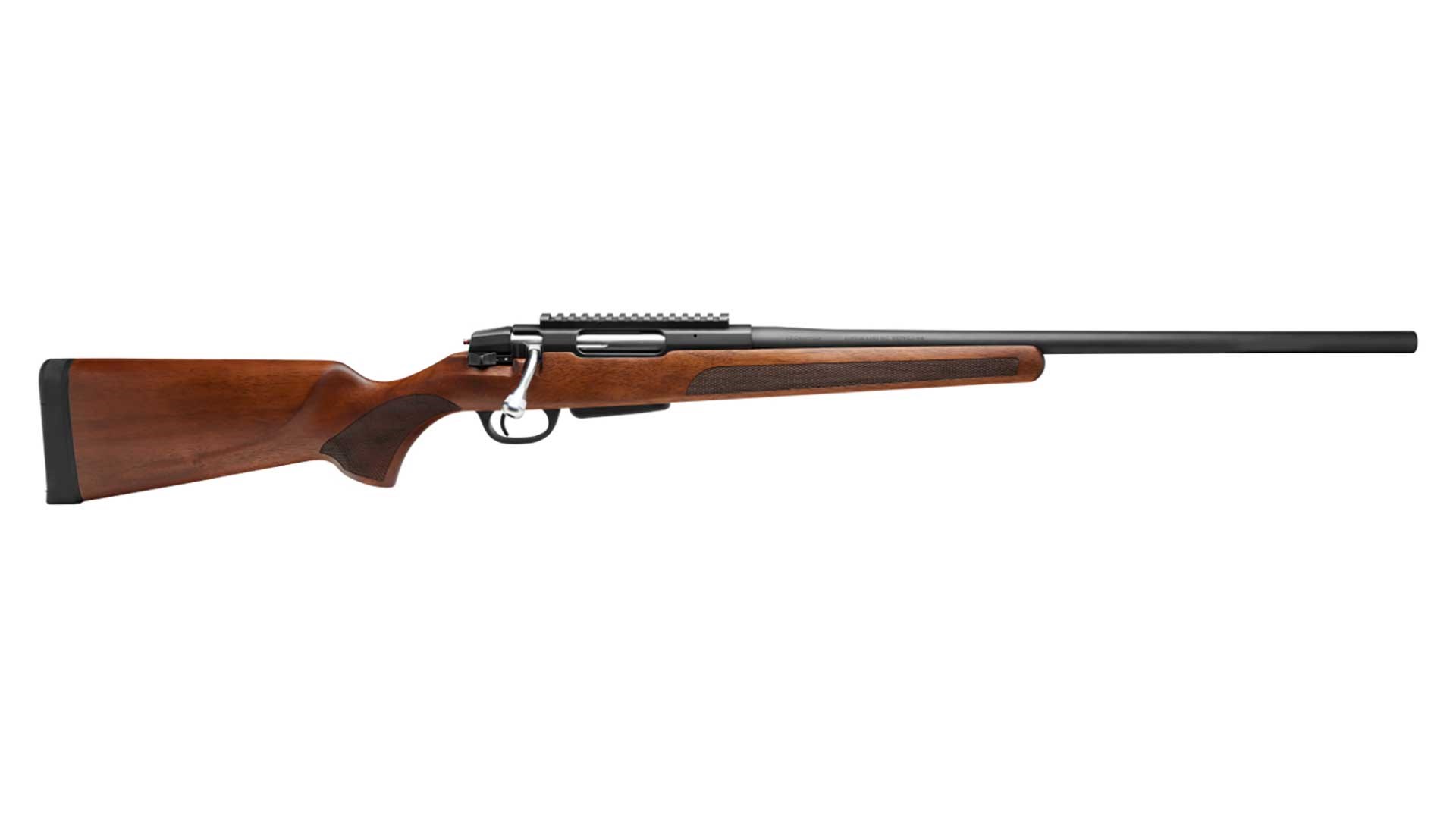 Savage Arms Stevens 334
Savage's Stevens line has always contained a lineup of affordable, yet capable arms, but for years, it was limited only to shotguns. Now, for 2023, that's no longer the case, with the launch of the Stevens 334. Up front, the story on this gun is its incredibly low MSRP of $389 for the synthetic-stocked rifle, and consumers can spend an extra $100 for a walnut-stocked version. For that, you'll get a three-lug bolt-action with a detachable-box magazine capable of holding three rounds. The gun is equipped with a three-position safety and has a drilled-and-tapped receiver that comes topped with a Picatinny optics rail from the factory. To boot, the rifle has a free-floated, button-rifled barrel. Available chamberings are .243 Win., 6.5 mm Creedmoor and .308 Win.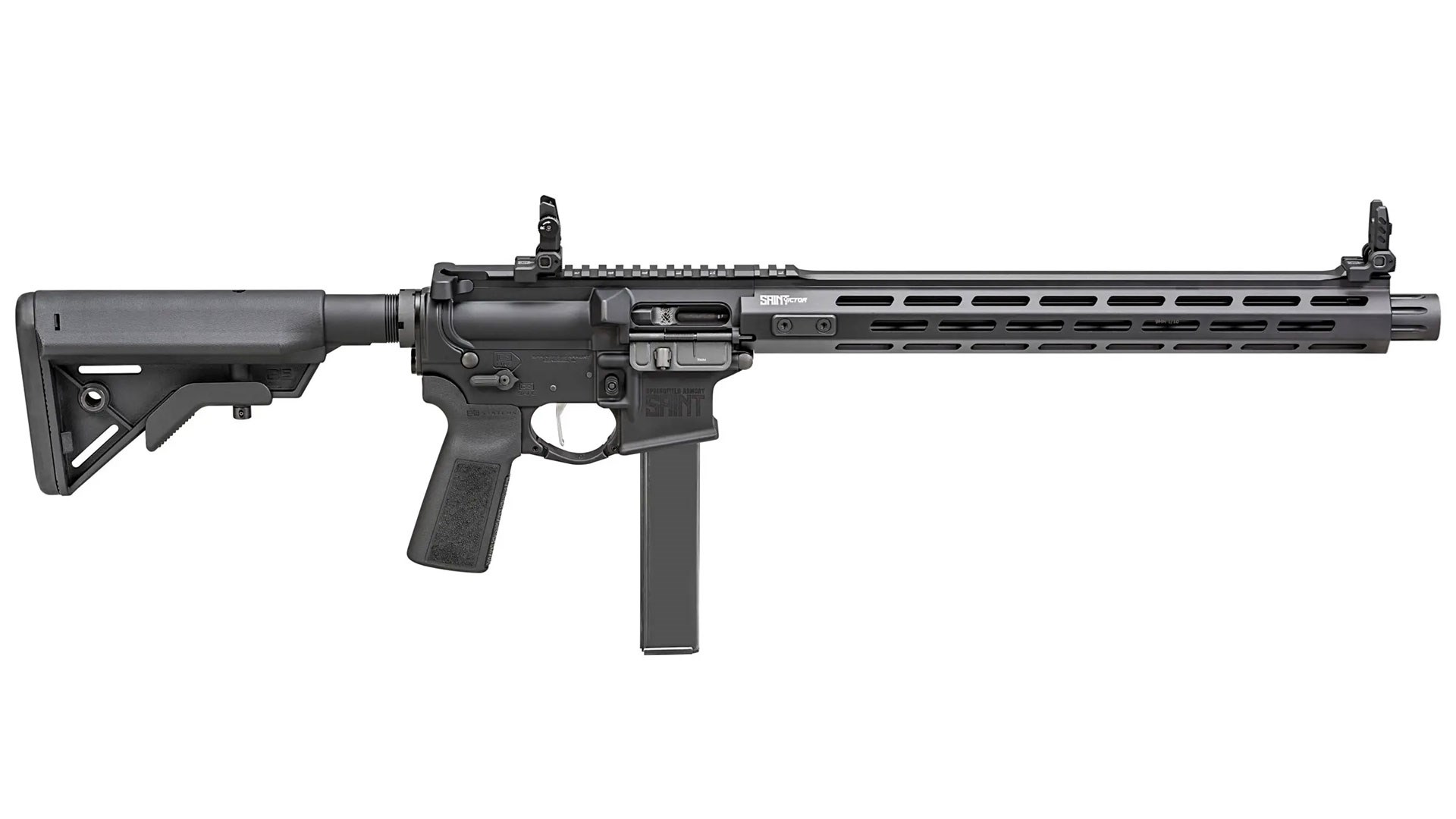 Springfield Armory Saint Victor 9 mm Carbine
Another telling indicator as to the prominence that pistol-caliber carbines have achieved in the consumer marketplace is the fact that Springfield Armory recently introduced its first-ever example. We first saw the Saint Victor 9 mm Carbine in the latter part of 2022, but it remains the company's key push into 2023, and in keeping with Springfield's approach to every firearm it produces, the Saint Victor carbine is done right. This isn't simply some AR-15 receiver into which an adapter block has been shoehorned. Springfield designed its Saint Victor receiver set from the ground up for the 9 mm Luger cartridge, creating a shortened frame with a correspondingly shortened ejection port and relocated brass deflector. The gun also feeds from Colt-pattern 32-round magazines, which are reliable, plentiful and look darned good, too. The suggested retail price on the Saint Victor 9 mm Carbine is $1,299.
These five guns are just a glimpse into the current world of modern rifles, but taken together, this list provides a glimpse into the industry's answer to current consumer demands. The conclusions aren't surprising, but they are worth noting. As ammunition prices and availability continue to fluctuate, folks want guns they can shoot without breaking the bank, hence the rise of the PCC. Alternatively, if they do choose to spend the money on pricey centerfire rifle ammunition, they need a platform they can count on to deliver accurate, precise shots when needed. It can be tough to package affordability and capability into one package, but many manufacturers are making it work in 2023.