by
posted on June 11, 2014
Support NRA American Rifleman
DONATE
You don't have to be a dad-or even a man-to appreciate and want something out of this year's selection.
UM Tactical Optics Mounts
UM Tactical offers the newest, most effective optics mounting system for pistols with a rail under the barrel. The no-tools installation is easy. Once set up with your favorite scope or red-dot sight, the mount and optic can be transferred from pistol to pistol while holding zero. The mount is made in the United States from aircraft-grade aluminum. umtactical.com.
DAREX Sharpeners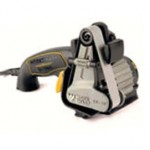 The Ken Onion Edition Work Sharp Knife & Tool Sharpener is designed to sharpen with speed, ease and repeatability. Using a fully adjustable precision sharpening guide (15 to 30 degrees in 1-degree increments), variable speed and wide, flexible abrasive belts, it sharpens pocket and hunting knives, kitchen knives and many other types of blades. worksharptools.com
ExtremeBeam Flashlights
By combining unmatched light-casting ability, extended run time, and ruggedness, ExtremeBeam has taken flashlights to the next level-all while retaining light weight and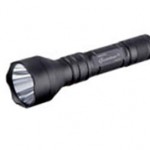 portability. The TAC24 SWAT incorporates ExtremeBeam's BalancedBeam Technology to throw light 400 meters with an incredible runtime of seven hours. The TAC24 SWAT is waterproof to 30 ft., gun-mountable and warranted for life. extremebeam.com
Magpul Slings
The MS1 (shown at top, featured image) is a two-point sling that can be combined with a series of available accessories for a variety of setups, including two-to-one-point convertible configurations.  Built around the MS1 slider, the sling provides rapid length adjustability in both directions. It allows easy shoulder transitions, hands-free rifle carry and sling-supported shooting. The MS1 System is made entirely in the United States. magpul.com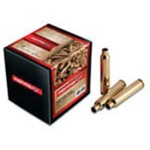 Norma-USA Reloading Components
Precision manufactured for maximum reloadability and accuracy, Norma-USA Components are made from the finest raw materials and are recognized by reloaders worldwide for their superior performance. Brass case necks are annealed to prevent gas leakage and firm bullet seating. Increased primer pocket hardness prevents gas leakage and increases reloadability. norma-usa.com
SnapSafe Super Titan XL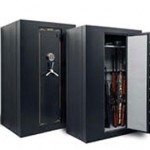 The new SnapSafe Super Titan XL modular vault stores up to 36 long guns. The innovative design allows users to simply move the unit piece-by-piece and assemble it anywhere in minutes. SnapSafes now feature thick, 7-ga. steel exterior walls for greater strength, plus Fire Shield ceramic fiber blankets in the walls rated for one-hour protection against temperatures up to 2,300º F. snapsafe.com
K&N Blackhawk Induction Air Intake Systems
K&N's new air intakes for select muscle cars, SUVs and trucks not only look impressive under the hood but reduce restriction and improve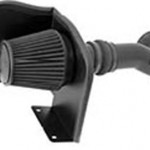 air flow while providing outstanding  filtration to protect your engine. Each system has undergone rigorous testing to ensure increased horsepower, easy installation and easy maintenance and comes with the company's Million Mile Limited Warranty. knfilters.com
MTM Case-Gard Tactical Mag Can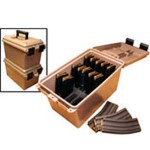 The Tactical Mag Can holds up to 15 loaded AR-style 10-, 20-, or 30-round magazines for quick transport and protected storage. Each is individually secured in an upright position with rigid foam padding. The 8.75"x15.5"x9" box closes tight with an O-ring seal and a solid latching system. Tabs on the U.S.-made can accommodate two padlocks. mtmcase-gard.com
Hornady RAPiD Safe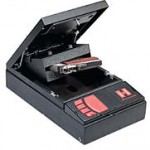 The Hornady RAPiD safe uses patent-pending RFID technology for instant access to your handgun. Simply place the included RFID bracelet, card, or key fob over the reader, and the RAPiD safe springs open. Designed to exceed ASTM standards for youth-resistant firearm containers, the RAPiD safe provides a high level of protection from unauthorized access. It operates on household or battery power. hornady.com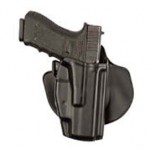 Safariland GLS Holster
The GLS uses a unique retention device in which the middle finger releases the firearm. With a proper shooting grip, the middle finger rests directly on the GLS lever. During the draw, the lever is depressed, allowing for a smooth and easy straight-up draw out of the holster.  GLS holsters offer a low profile, compact design and easy re-holstering. safariland.com