Support NRA American Rifleman
DONATE
New firearms and optics may own the headlines, but those big and well-known manufacturers don't have an exclusive on innovation. If you're looking for a Father's Day gift this year that'll be more appreciated than last year's toilet-shaped coffee mug, here are a couple small items gun-owning dads may find more relieving.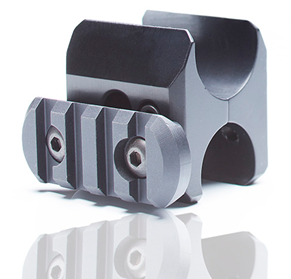 The Mesa Tactical Magazine Clamp With Rail allows that trusted and worn Remington 870, 1100 or 11-87 shotgun (and Mossberg 930) still guarding the homestead to finally wear a weaponlight/laser. The Picatinny-railed version has an MSRP of $90, which makes it the most expensive on this list, but after some serious testing it's become one of my favorites. It can clamp over the barrel and magazine simultaneously, hanging a target-identifying light at the 3- or 9-o'clock positions. A quick-disconnect swivel slot exposed on the unoccupied side allows attachment of a sling for hunting trips, yet removal once home—where that nylon or leather can hang up on doorknobs if the unthinkable happens—is lightning fast. One side of the clamp can also go over the barrel while the other one holds a 1" diameter flashlight. The solid build is versatile and installation is quick and easy.


Bare-bones ARs often have only a large swivel under the gas block for the forward attachment of a sling, and taking the nylon off isn't fast. It's also a challenge or impossible to convert from double-point to single-point carry. If his AR has a railed fore-end, consider the Troy Industries QD360 mount. It goes right on, and sling configuration/removal is as simple as pushing a button. MSRP is only $27, but if you have the cash, consider the $33 version with the swivel included.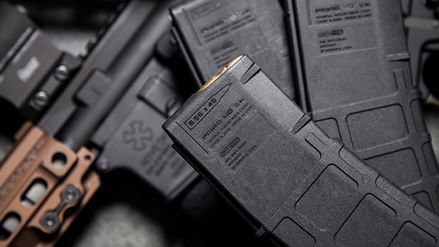 If you're still scratching your head, there's one fallback guaranteed to make a big hit on Sunday and every day he's on the firing line. There's no such thing as too many magazines. They get old, fail and wasting precious little range time stuffing the hungry little buggers stinks. All you need to know is the gun's model number and chambering. Magpul is a great choice in polymer, but don't forget the rugged SureFeed metal models. The company's 10-round versions are a blessing from the bench, too.
If you're still confused, you could always opt for 5.11's Tactical Duty Kilt, but sometimes the little things are best—even if they don't make headlines or a fashion statement. Happy Father's Day to all the dads out there. All those small things you do throughout the year may temporarily escape notice, but they also make the biggest difference.