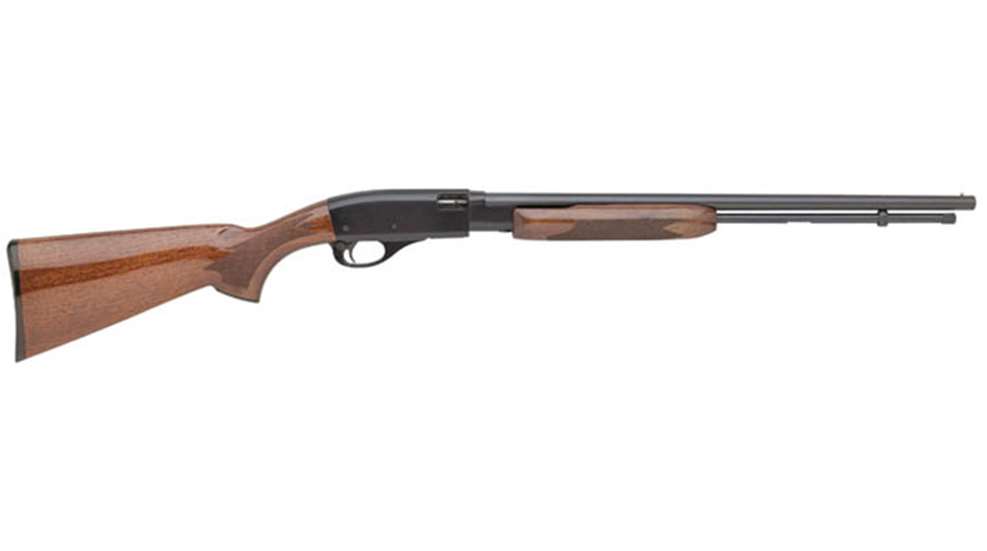 Remington announced its Model 572A Fieldmaster would replace the company's Model 121 sometime around Christmas in 1954. It took months before the .22 rimfire would reach retailer inventories, though, and many sources cite 1956 as the year it was readily available. Regardless, it proved to be a popular choice among enthusiasts.
Despite the fact production of the original "A" version came to an end in 1988—and the original manufacturer is no longer in operation—it ranked No. 3 in GunBroker.com's top-ten list of pump-action rifles sold through its website services during 2020.
There was no shortage of variations throughout its history, but the original 572A Fieldmasters wore a 22 3/4-inch barrel. They chambered .22 Short, Long or Long Rifle cartridges and the tubular magazine had a capacity of 20, 17 and 15 rounds, respectively. The guns had a crossbolt safety and a hardwood forearm with matching stock.
In 1962 Remington introduced the Model 772 SB, or Smooth Bore, designed to chamber .22 LR shotshells. It earned the nickname "garden gun" for its ability to rid scaly visitors from greenhouses and vegetable gardens. Despite its obvious utility, production ended in 1979. Mysteriously, the picture above is of one of these models somehow included in Remington's 2009 product photo disc. It's not mentioned as being offered in a limited run that year, although it wouldn't be unusual because the company had a long history of commemorative and special editions.
A BDL version came along in 1966 and continued to be manufactured until the day the Ilion, NY, factory was forced into temporary closure due to the bankruptcy sale. The gun shipped with an elevation-and-windage adjustable rear sight, a ramp version up front, polished blued receiver and barrel, and the high-gloss American walnut stocks were checkered.
Newer 572 BDLs were tapped for mounting a scope base and had a total weight of roughly 5 3/4 pounds. Barrels in the latest models came in at 21 inches and overall length measured 40.
There are some new, in the box, 572 BDLs to be found. Expect to pay roughly $500 for one, depending on the retailer and demand. Price for used 572As varies by condition, but expect to pay more than $200 for one that's seen some rugged use.