by
posted on September 1, 2020
Support NRA American Rifleman
DONATE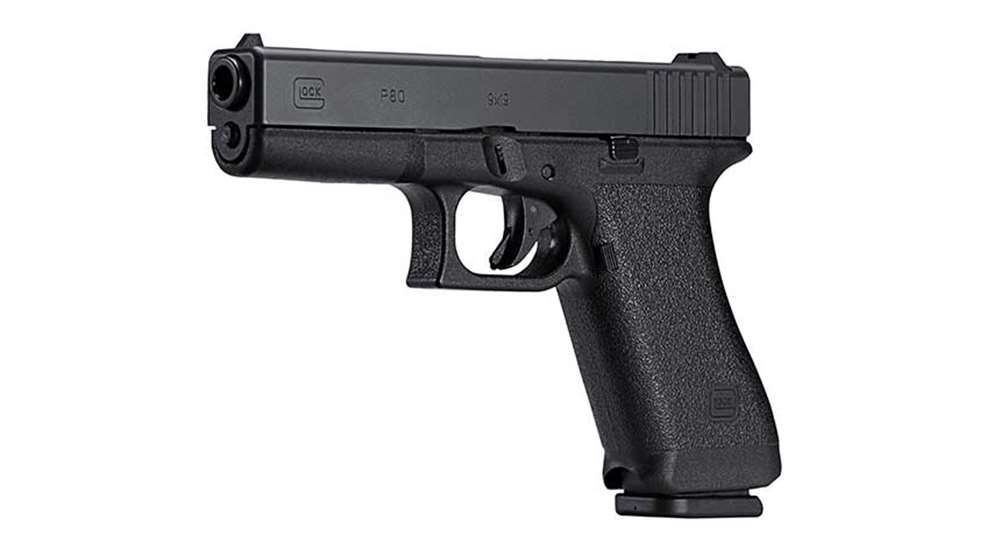 Glock and
Lipsey's Firearm Distributors
partnered in a unique venture to bring back the famous
Glock
pistol first seen in the 1980s. The Glock Pistole P80 as sold by Lipsey's is a faithful reproduction of the original first-generation Glock P80 produced by Gaston Glock and offered to the Austrian army.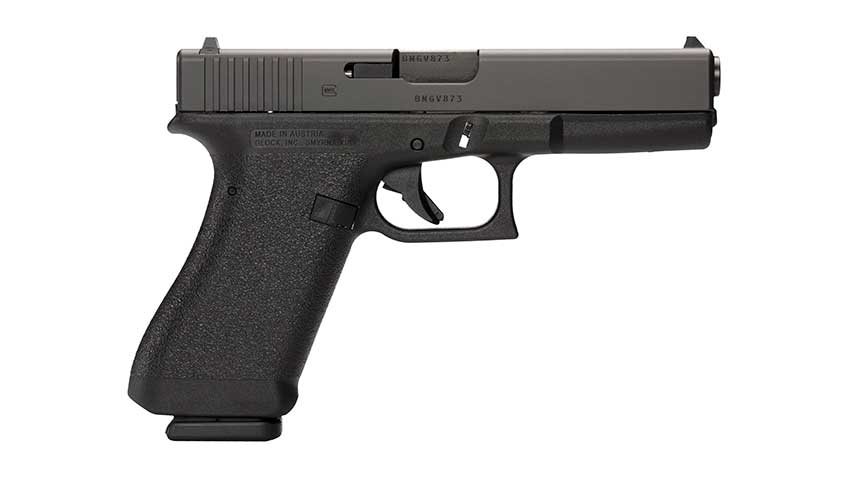 "I have always wanted to do a retro Glock pistol," said Jason Cloessner, VP & Product Development Manager at Lipsey's. "Glock took painstaking measures to recreate the original frames and packaging to make this P80 edition as close to the original as we could get. Not only is this edition a great shooter, it helps tell the amazing story of how Glock came to be."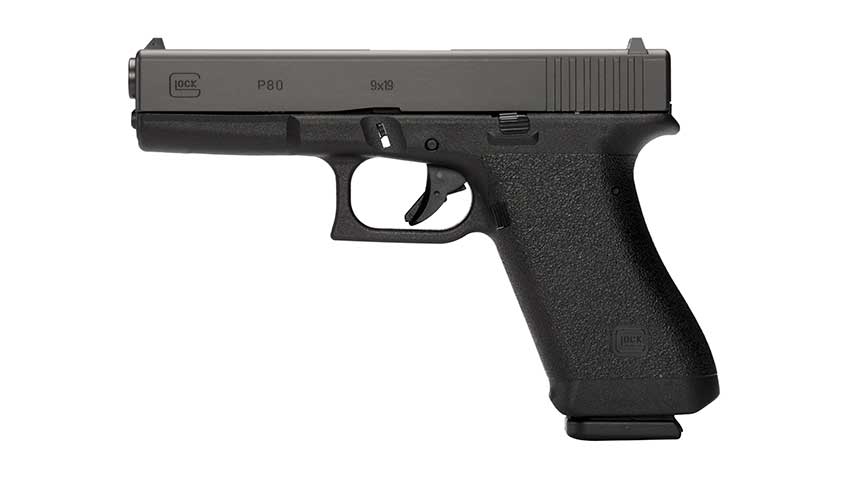 Released exclusively for the U.S. market, the Lipsey's Glock P80 mimics the look and feel of the first-generation Glock pistols that appeared in the early 1980s. When Glock offered the pistol to the Austrian army, it was adopted into military service as the P80. When Glock released the gun commercially, it was offered as the G17, which is the name most U.S. consumers know. The gun is built on a single-pin frame, which features the smooth trigger, non-railed dust cover, first-generation trigger guard texturing and the pebble-style texturing on the grip frame.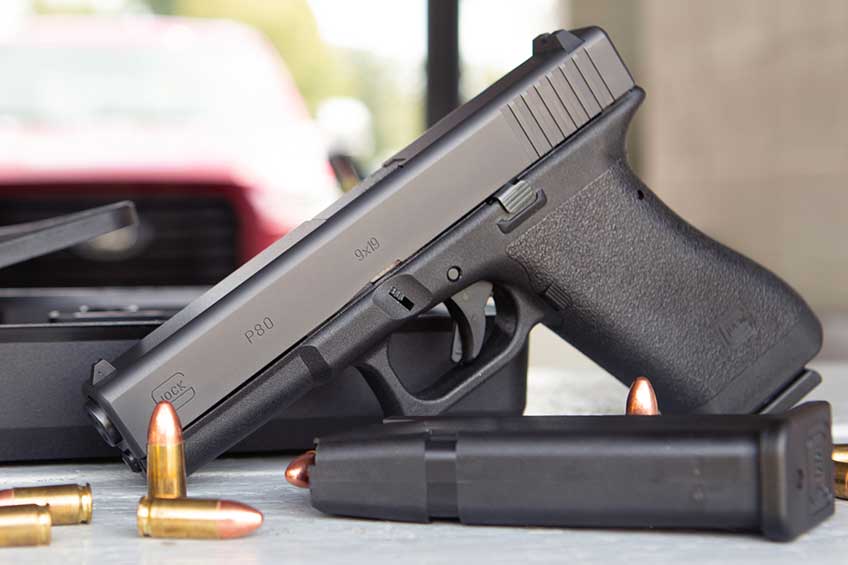 The slide of the Lipsey's Glock P80 also features many of the same retro elements seen on the original guns, including the polymer front and rear sight, slide serrations at the rear only, single-side slide stop and flat extractor. No aftermarket components or frames were used in the construction of this retro model.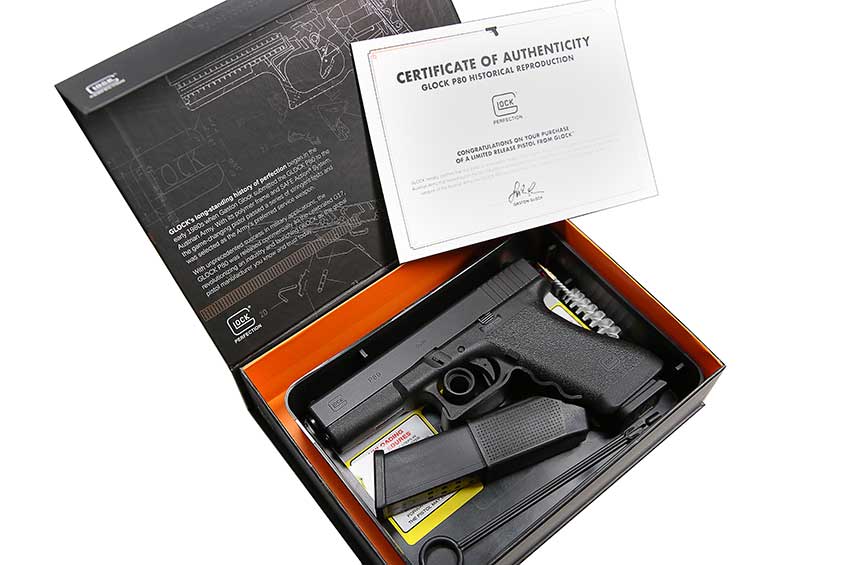 The entire pistol is a Glock-produced firearm that ships in an original "Tupperware-style" box that incorporates the peel-top lid used when Glock handguns first shipped to the U.S. market. This box includes a brief history of the P80 pistol as adopted by the Austrians, as well as a certificate of authenticity.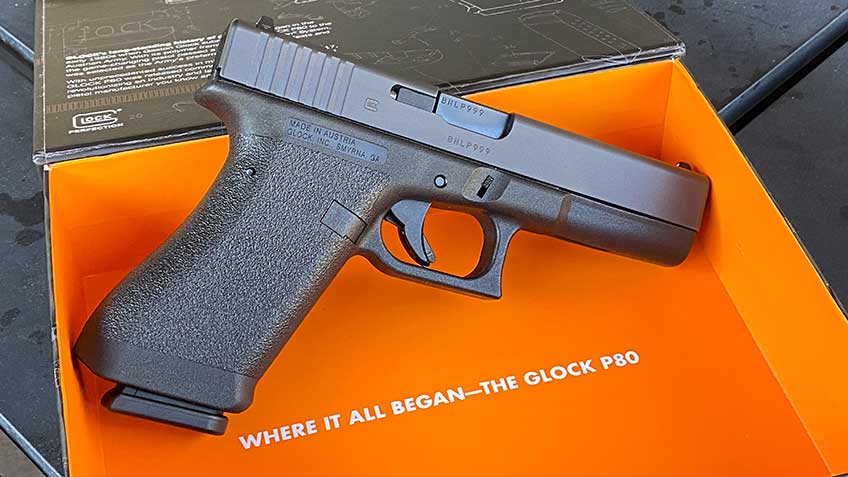 Suggested retail pricing on the limited-edition Lipsey's Glock Pistole P80 is $669. For more information, visit
lipseys.com
.