by
posted on September 12, 2019
Support NRA American Rifleman
DONATE
The Sporting Arms and Ammunition Manufacturers' Institute (SAAMI) recently approved and accepted specifications—submitted by Federal—on the 12-gauge 1 3/4" Smooth Bore Barrel cartridge. The organization now officially recognizes the shotshell. Technical drawings and full specifications are already published [PDF] and available to the public.
"This is big news for our new Shorty Shotshell ammunition," said Federal's Shotshell Product Director Rick Stoeckel. "The 12-gauge 1 3/4" cartridge has been around for more than a decade, but it was never brought to SAAMI to be considered by its Technical Committee. Once we decided to start manufacturing this load, we immediately submitted it to SAAMI for industry standardization. We're excited about this approval and we deeply appreciate SAAMI's support."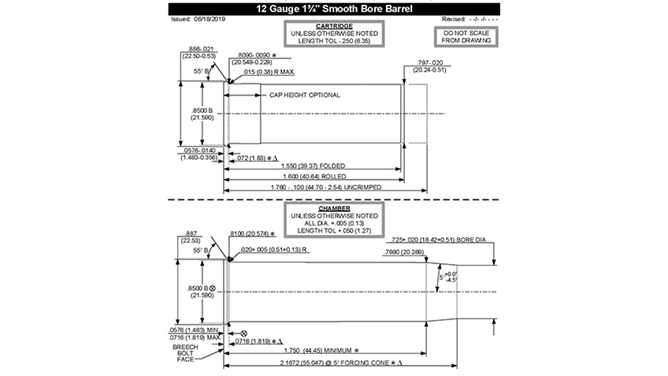 Federal's new Shorty Shotshells deliver similar full-sized performance without the length of standard shells. Although just 1 3/4" long, new Shorty shotshells offer similar patterns, energy and accuracy as full-size counterparts. Now available in 8 shot, 4 buck and rifled slug loads perfect for fun at the range.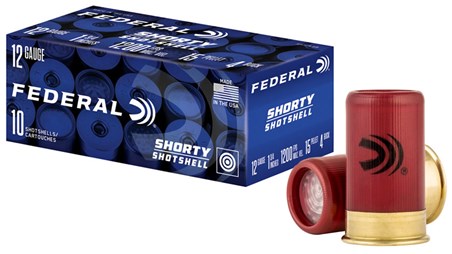 "SAAMI's approval of the cartridge was a crucial step in legitimizing it within the industry," continued Stoeckel. "Their work creates industry standards for the cartridge, and will hopefully inspire shotgun manufacturers to purposely build pump-action and semi-auto shotguns to specifically run 1 3/4" loads."
Another company offering 1 3/4" 12-gauge shotshells is Aguila. One version of its MiniShells is ideal for introducing new shooters to clays—when the reduced recoil is a decided advantage—and even a buckshot option many have adopted for home defense.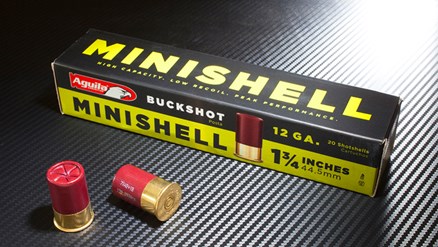 SAAMI allows free access to technical data and drawings for accepted cartridge and chamber designs. Founded in 1926 at the request of the federal government, the organization creates and publishes industry standards for safety, interchangeability, reliability and quality, as well as coordinating technical data for use by manufacturers, agencies and enthusiasts.
Additional Reading:
Editors' Picks 2019: Federal Shorty Shotshell 
Video—SHOT Show 2019: Federal's Shorty Shotshell