by
posted on January 28, 2016
Support NRA American Rifleman
DONATE
A shotshell that offers reduced recoil and increased shotgun capacity—yet delivers the kind of punch to stop a criminal attack—could be ideal for home defense, but you need to make sure it cycles reliably. Most shotguns are designed around 2¾" or 3" shells, so you will need to run the gun with Aguila's Minishells to make sure they are compatible in your scattergun. If you don't test any ammunition you intend to use defensively in your gun—be it a rifle pistol or shotgun—you are making a mistake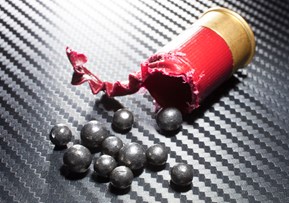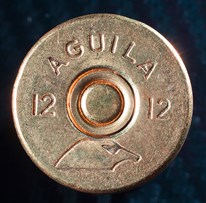 Aguila's 1 3/4" 12-gauge Minishell comes in a buckshot load that's ideal for shooters who avoid practice because of recoil. Let's face it, many of the defensive buckshot loads out there kick the snot out of you. Many people in that group are at a greater risk of becoming a victim of a violent criminal attack—particularly senior citizens whose physique makes them look like easy prey and no longer lets them enjoy lengthy range sessions—so I decided to test the ammunition. 

I asked Aaron Cress, director of Training for Force on Force Concepts, for a more qualified opinion on the load. He brought his home-defense shotgun, a Mossberg 500, and took the shotshells for a test drive.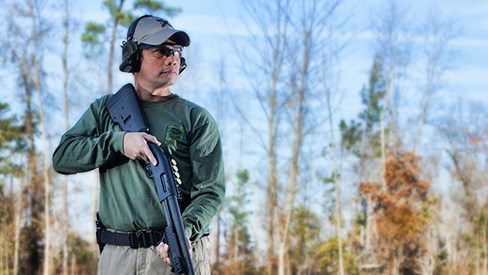 Unfortunately, the diminutive size made chambering a second shotshell a real gamble in his pump-action. Sometimes they'd obediently ride the elevator, slide in and function properly. Other times they'd rattle around or point themselves in an oblique direction that caused a stoppage. That said, Mark Keefe's Winchester pump runs them like a sewing machine—and he picks up two extra rounds in the magazine.
These Aguila shotshells measure 1.36" before shooting, so there's a lot of room to rattle during cycling. The 2 3/4" Hornady TAP buckshot loads (which have now replaced by the company's Critical Defense loads) used for side-by-side testing, for comparison, come out of the box at 2.31".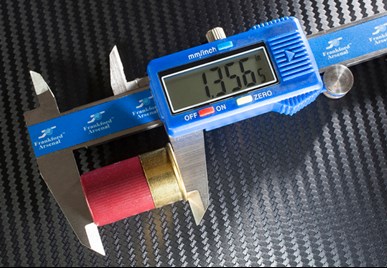 I've read reports that some people have no problems with the loads in their pump-action shotguns—Kel Tec's KSG, in particular. That said, though, serious testing is required when your life may depend on your ammunition functioning properly in your firearm.
With only a 5/8 oz. payload, the reduced energy of these loads will present a different set of problems for semi-automatic shotguns, although there is no doubt it will run perfectly in single-shot and double-barreled shotguns. Cress compared the recoil to a.223 Rem. AR-15 and the lack of his upper torso rocking back with each shot was noticeable, even when I wasn't watching through a camera viewfinder.
The load's pattern (at 10 yards) was double the size of the TAP load. That sounds like a bad thing, but at room distances, the 11 projectiles (seven No. 4 buckshot and four No. 1 at a muzzle velocity of 1,175 fps) will still stop a criminal attack and may actually aid a shooter whose aim may be slightly off under stress. Cress and I agreed that could be a decent advantage for some shooters.
When tested with a Minishell followed by a TAP load, there were no stoppages—providing an alternative configuration for recoil sensitive. The reverse wasn't true, however.
Like everything firearm, Aguila's Minishells aren't a one-size-fits-all solution. Their performance, however, is impressive enough that if my parents were still alive, I know what they'd have in their home-defense shotgun. As for Cress' final opinion, let's just say he took the rest of the shotshells home. I know he won't be feeding them in his Mossberg, but I do know the lawful citizens who attend his classes will in taking a close look at a reduced-recoil option for their home-defense needs.