Support NRA American Rifleman
DONATE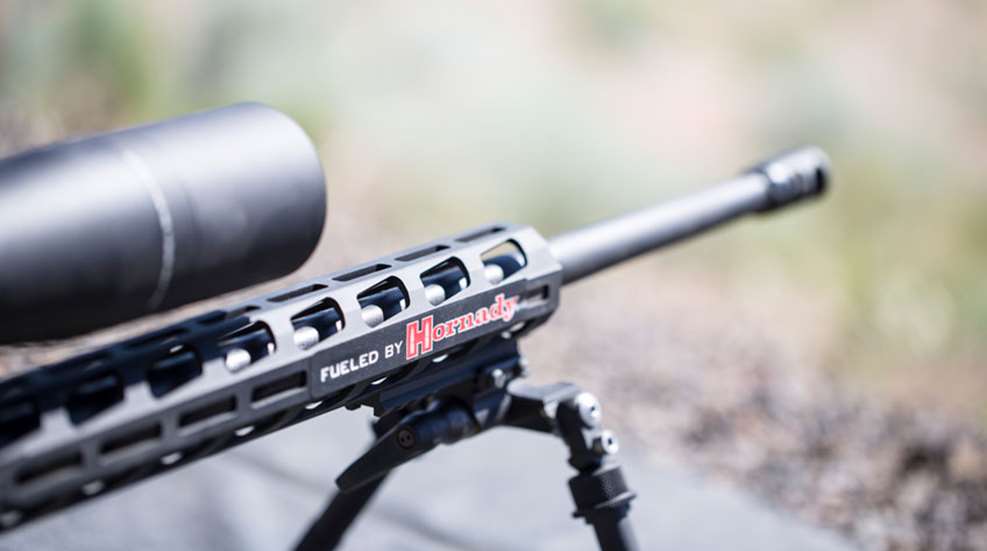 As avid readers of American Rifleman are aware, Hornady Manufacturing recently debuted a new line of match bullets designed specifically for precision match and long-range shooting. The bullets feature a long aluminum tip, machined to a greater length than is possible with polymer. This design moves the center of gravity of the bullet rearward, enhancing stability and reducing dispersion. Greater consistency is achieved via the cup-and-core construction process, which gives manufacturers three elements to control, as opposed to a lathe-turned bullet, which has only one. The namesake aluminum tip is attached to the previously jacketed bullet via transfer press, at which point the jacket is drawn out around the tip to hold it in place.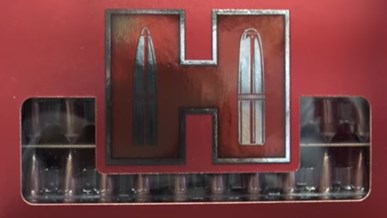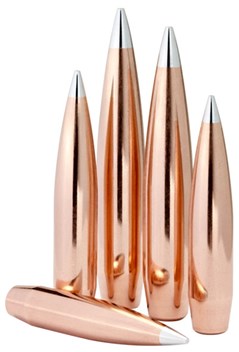 A handloader-only product (no full cartridges are currently in production), one of the main draws of the Hornady A-Tip is its uniformity. The bullets are packaged sequentially right off the bullet press, with no batch handling or tumbling involved. This means all the bullets in one box are unhandled and veritable clones of one another, greatly reducing drag variability (aka variation in ballistic coefficient). Packs are available in 100, 500 and 1000 counts. The sequential nature additionally eliminates the need for base-to-ogive length sorting, saving precision-minded shooters loads of time (pun fully intended). Initial offerings of the A-Tip include:
6 mm 110 grain G1: .604 G7: .304
6.5 mm 135 grain G1: .637 G7: .321
6.5 mm 153 grain G1: .704 G7: .355
30 caliber 230 grain G1: .823 G7: .414
30 caliber 250 grain G1: .878 G7: .442
Of course all this technical talk is well and good, but the real question on everyone's mind since their announcement has been, "does the performance live up to the hype?" To answer that, I joined Hornady's Neil Davies, alongside a number of other writers and
Leupold
 staff at Leupold's Optics Academy out in the Oregon high desert,
where we put A-Tip to the test
.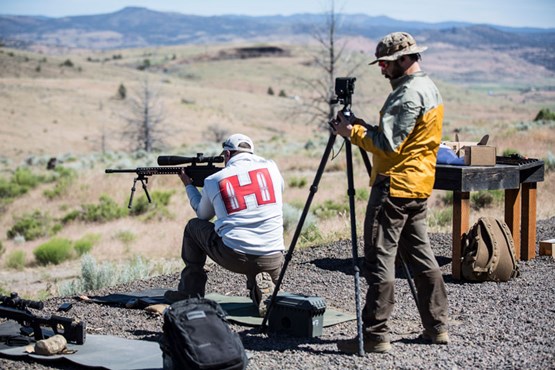 For our test, we elected to use 6.5 mm Creedmoor, arguably the hottest precision cartridge around at the moment, in 135 gr., loaded with H4350. These rounds were fired from a Ruger Precision Rifle (RPR), equipped with a Leupold Mark V HD 7-35X. To say results were impressive would be an understatement. Initial muzzle velocity on my rifle was 2782 f.p.s., though we expected that to increase slightly as the barrel broke in.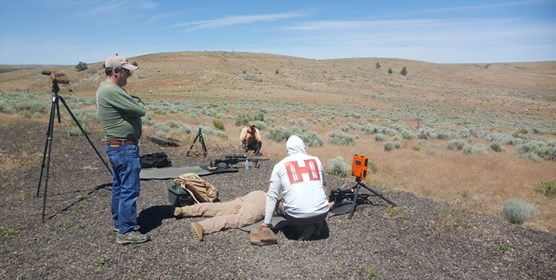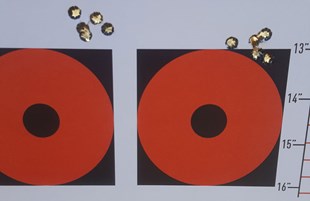 After setting our zero to 100 yards, the RPRs printing impressive groups for bone-stock guns, we began stepping the guns out. Conditions were rough, with winds quartering from the rear at 8-12 m.p.h. on the first day, and gusts between 14 and 20+ m.p.h. whipping the desert on the second and third. Despite such challenging factors, the A-Tips performed admirably, showcasing the round's natural ability to buck wind with the best of them.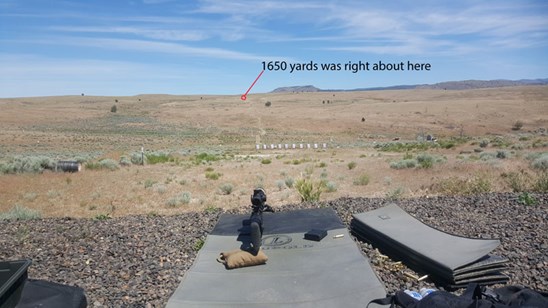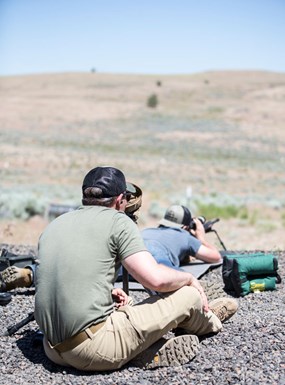 Between the assistance provided by Hornady's 4DOF ballistic app (expounded upon here), and the overall consistency of the rounds we were firing, shots were almost too easy, despite the wind. 500 yards registered a hit first shot, as did every other range attempted out to around 1550, with my first spate of trouble not coming until around 1650 (I did achieve hits at this distance and further, simply with less consistency). This is not a testament to my long-range shooting ability, by the way. As an East Coaster, opportunities at shots beyond 300-400 yards come few and far between. Such unwavering accuracy was entirely due the consistency of the impressive round, and the company's equally stunning calculation software. All told, the numbers don't lie. Take a look-see below for velocities and energy: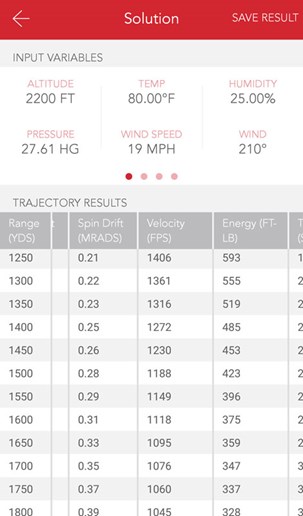 As the table above shows, the round isn't going transonic (and thus becoming relatively unstable and overly susceptible to wind gusts) until somewhere between 1550 and 1600 yards—only about 200 yards shy of a full mile. Now obviously our high altitude and tailwind came into play here, but even taking those factors into account, that is impressive performance for a caliber whose effective range is generally put somewhere between 1000 and 1200 yards. As can be seen below, knocking the altitude down to sea level and doubling the humidity only takes off about 100 yards: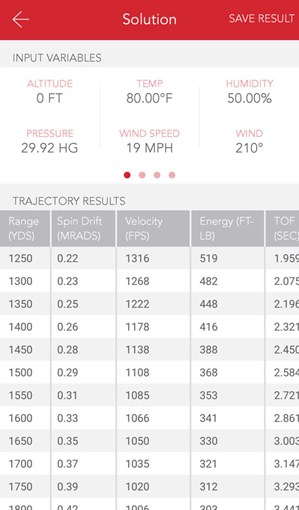 The verdict? This is an impressive bullet—even more so when you see the results in person. If you're a handloader interested in PRS, or just long-range accuracy in general, go pick up a 100-pack ($74.99 for 6 mm or 6.5 mm, $84.99 for .308) and give them a shot. You won't be disappointed. For more information please visit hornady.com.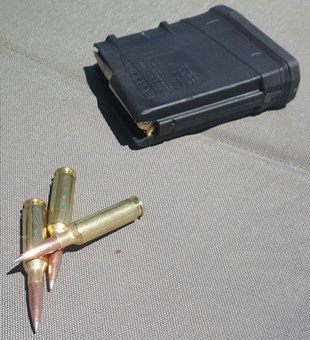 Additional Reading:
First Look: Hornady A-Tip Match Bullet
Hornady Introduces A-Tip Line of Match Bullets