Support NRA American Rifleman
DONATE
Which pistols are current favorites of women—and why? We are still finding out. The 3rd Annual American Rifleman Ladies Pistol Project wrapped up at the end of July 2018 with the greatest number of participants to date—68 women—each of whom fired the same 26 handguns to determine which guns, specifically which features on the guns, they prefer. Data is still being tabulated, and results will be presented at the 2018 NRA Carry Guard Expo in Richmond, Va., Sept. 15 and 16.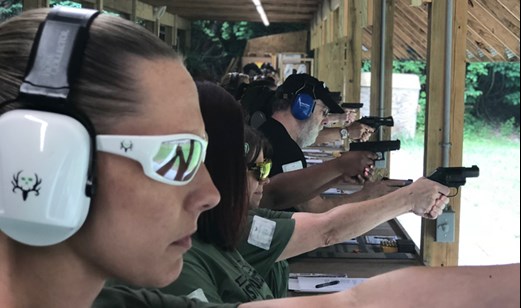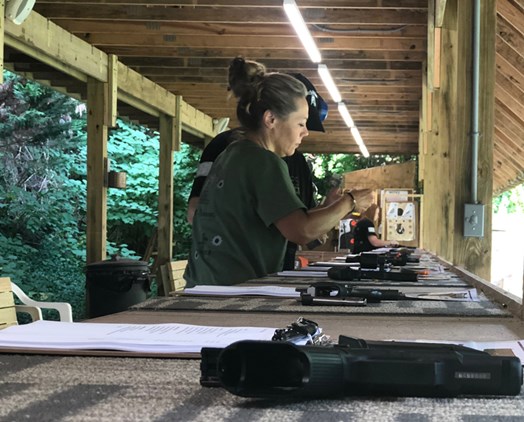 The Ladies Pistol Project—conducted by and for women—has become one of American Rifleman's most popular and anticipated women's shooting events, as it offers a sizable group of women the opportunity to fire multiple handguns in a controlled setting where the atmosphere is one of camaraderie. Here's how it worked: Through a multi-question yes/no survey completed after firing five rounds through each gun, the women were asked to rate the gun on various aspects of fit and function. Accuracy mattered, but only as it related to the women being able to operate the gun and hit the target; no accuracy score was assigned. Too, each of the women had previously taken a basic handgun safety course, and for added assurance, regardless of their level of shooting experience, each woman was required to attend a gun clearing/safety refresher prior to being permitted to participate in this year's survey.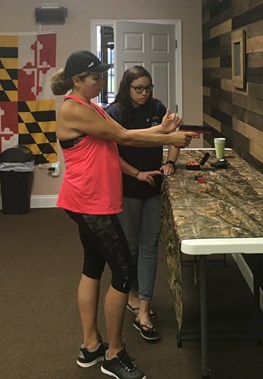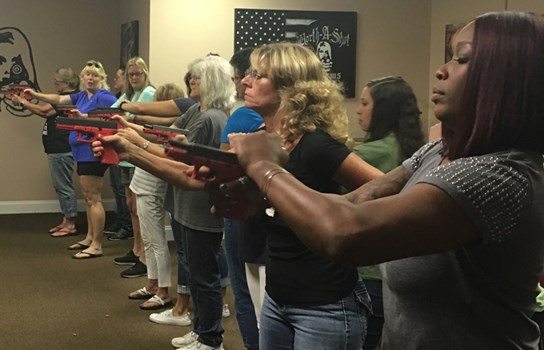 As with Ladies Pistol Projects 1 and 2, demographics ran the gamut from new shooters to experienced, with participants ranging in age from in their 20s to as high as in their 70s.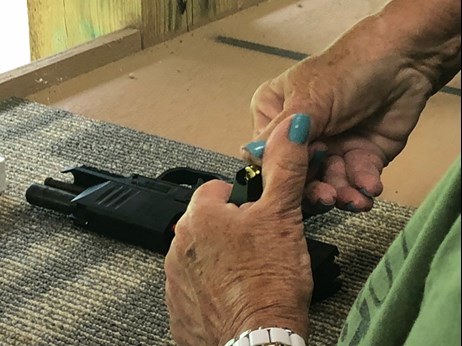 Through the project, the women were able to determine which guns best fit their hands, as well as determine the level of ease they could perform functions such as slide manipulation in the various semi-automatics, or access controls like safeties and slide releases. They were also asked questions about recoil and their overall impressions of the pistols. Ultimately, many of the women discovered their individual favorites and used the project as a pre-shopping opportunity. After all, how often does one have the chance to shoot so many pistols during one range session?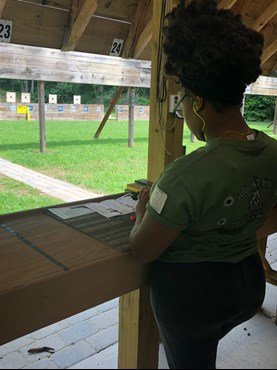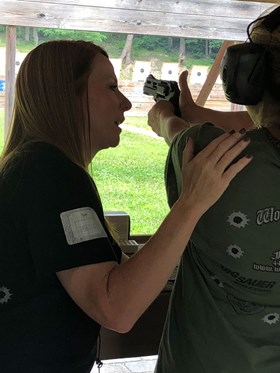 This year's project was conducted at the 12th Precinct Pistol and Archery Range, a private-membership outdoor range in Harwood, Md. The range Board of Directors unanimously voted to support this important project, and closed the facility to its members for the better part of two Sundays so the 67 women—who were divided into two groups—could comfortably and safely shoot the 26 guns used in the survey.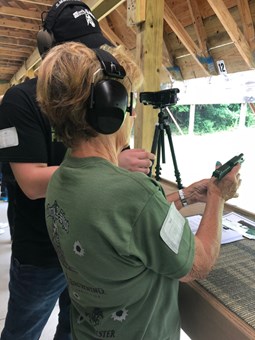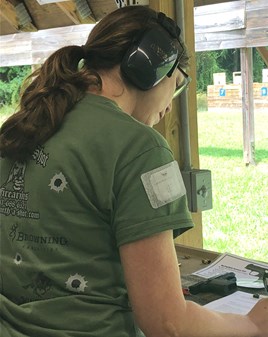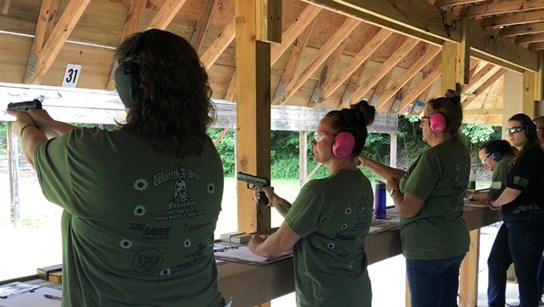 The shooting portion was facilitated by NRA Instructors Donna Worthy (right) and her daughter, Casey Jackson (left),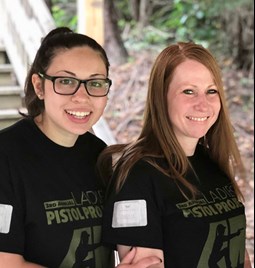 co-owners of Worth-A-Shot Firearms in Millersville, Md., along with their staff of trained instructors who served as Range Safety Officers. While the objective of LPP3 was to ascertain important information about which guns women prefer, safe gun handling and range etiquette were a primary focus, as more than 30 women were on the firing line at any given time. There was never any question as to who was in charge on the range, as Donna, retired from the Baltimore Police Department and at one time a police academy firearms instructor, was well-versed in conducting a firearm exercise of this magnitude.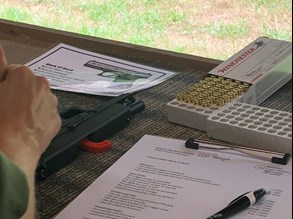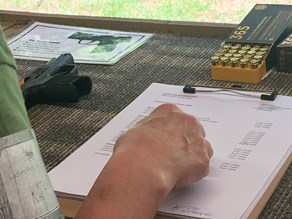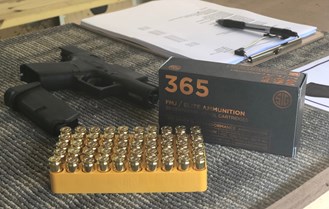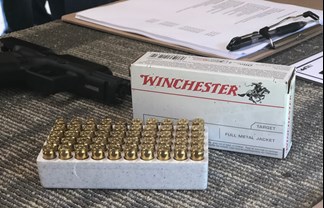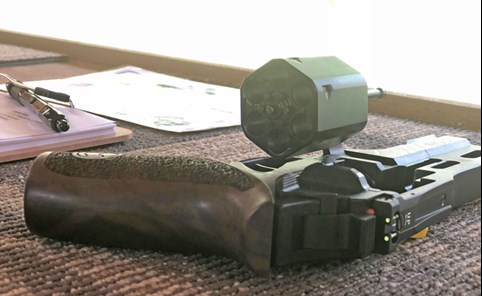 Many of the handgun models incorporated into this year's survey were newly introduced, such as the Smith & Wesson M&P Shield 380EZ, the Taurus Spectrum and the Springfield XD-S Mod. 2 9 mm; some were existing models that were new to the survey, like the Glock 17 and 19; still others were considered perennial favorites, having scored at the top of the first two LPPs—the SIG Sauer P238 and Walther CCP M2, for example—and were brought back for an encore performance to see if they would yield similar results when tested by a different group of women. With the exception of five .380-cal. pistols, 17 semi-automatics chambered in 9 mm made up the bulk of the collection. Returning to the lineup for this year's survey were revolvers—which had not fared well in the first study. Four .357-cal. wheelguns (which were fed .38 Spl. loads for this exercise) of varying sizes were selected. Did they redeem themselves with this group of ladies? After all, the revolver has historically been the defense gun toward which most men have steered women, largely due to its ease of use and dependability. We'll find out soon, along with much more valuable data, including complete results. For now, here's information we are able to share: 


3rd Annual American Rifleman Ladies Pistol Project, by the numbers ...

Participants: 68

Range: Twelfth Precinct Pistol and Archery Club, Harwood, Md. 

Temperature Day 1: 90 degrees F and humid
Temperature Day 2: 83 degrees F and humid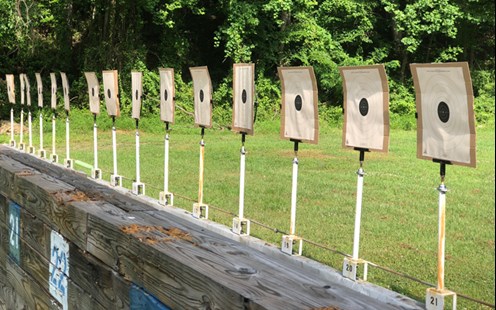 NRA Instructors and 6 Range Safety Officers: Worth-A-Shot Firearms, Millersville, Md.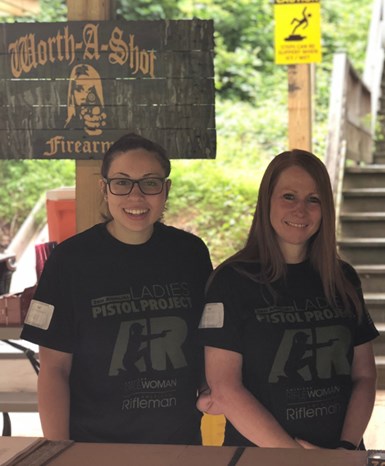 Total Rounds fired: 8,710 

Ammo Sponsors:
SIG Sauer 365 FMJ 9 mm
SIG Sauer Elite Performance 9 mm, .380, .38 Spl.
Winchester Ammo FMJ 9 mm, .380, .38 Spl.
Browning Ammo BPT, 9 mm, .380, .38 Spl.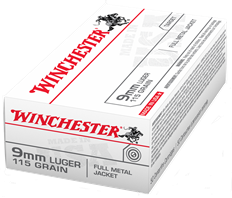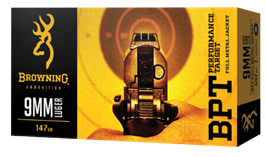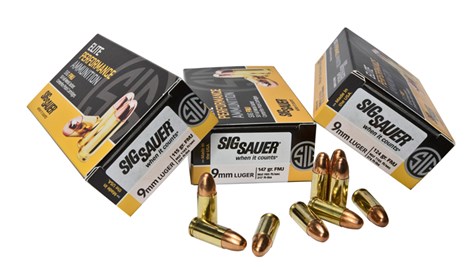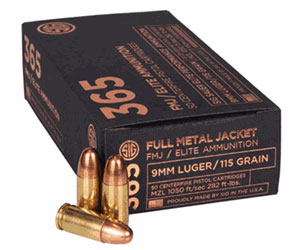 Special thanks to the very pro-Second Amendment Cordova Coolers company for keeping our ladies cool and hydrated.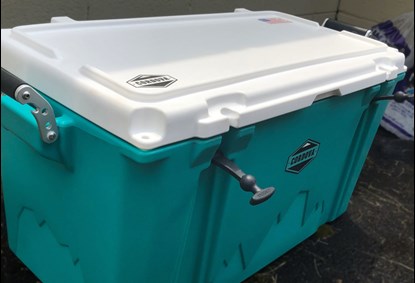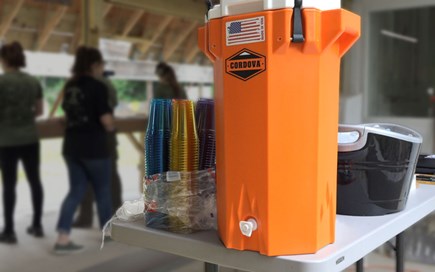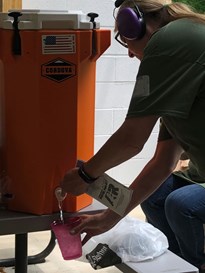 Firearms
.380 Cal.

Glock 42
SIG Sauer P238
Smith & Wesson M&P 380 Shield EZ
Springfield Armory 911
Taurus Spectrum
9 mm
FN 509 Pistol
Glock 17 Gen4
Glock 19 Gen5
Glock 43
H&K VP9SK
H&K VP9
Kimber Micro 9 CDP (DN)
Remington RP9
Ruger EC9s
Ruger Security-9
Ruger SR1911 Officer's Model
Smith & Wesson M&P 9 M2.0
SIG Sauer P320 Compact
SIG Sauer P365
SIG Sauer SP2022
Springfield Armory XD-S Mod.2 3.3"
Walther CCP M2

Revolvers (.357/.38 Spl.)
Chiappa Rhino 40DS
Kimber K6S Stainless
Ruger GP100 3"
Smith & Wesson M&P Bodyguard

Firearms Donated for Giveaway by Worth-A-Shot
SIG Sauer P365
Taurus Spectrum
Ruger SR1911 Officer's Model
Springfield Armory XD-E
Glock (winner's choice of model)

Additional Reading:
The American Rifleman Ladies Pistol Project 
Results: American Rifleman Ladies Pistol Project 2: Concealed Carry Pistols