Support NRA American Rifleman
DONATE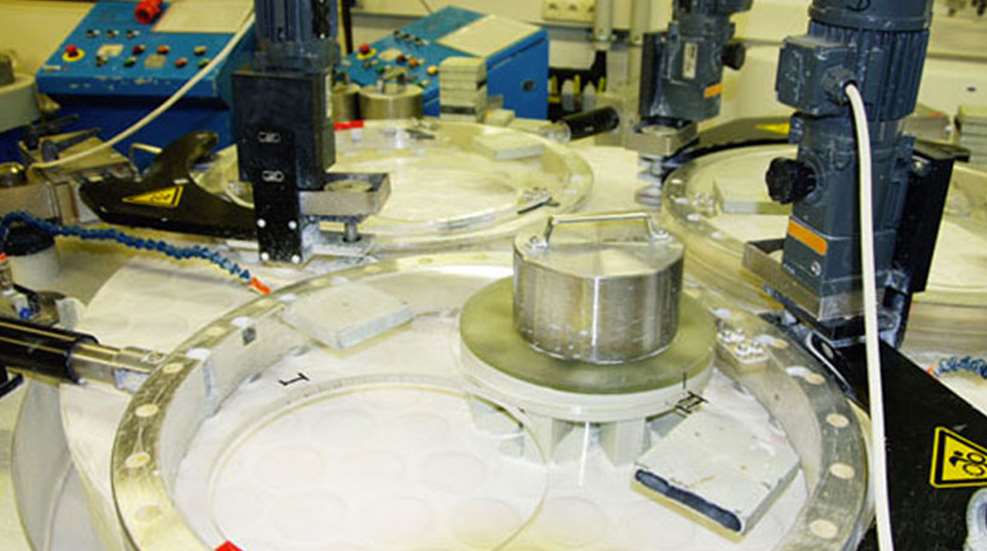 Gallery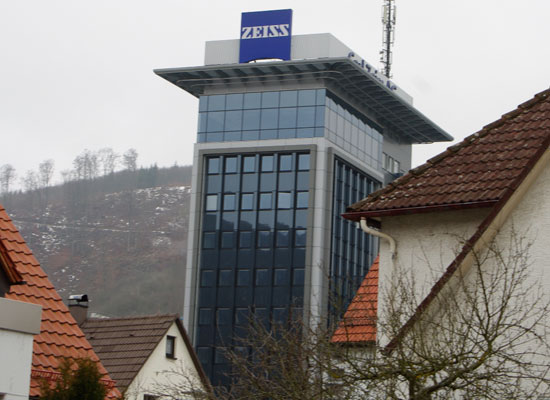 Home of Zeiss
The German towns of Oberkochen and Wetzlar are home to Carl Zeiss and its Sports Optics Division.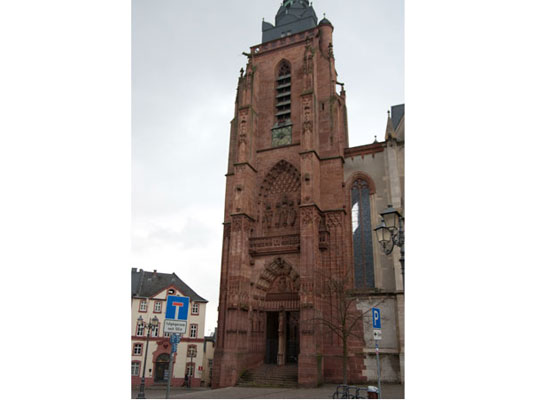 Wetzlar's Gothic Cathedral
Though Wetzlar's Gothic cathedral dates back to 800 A.D., the town is a global manufacturing center for high-tech optical equipment.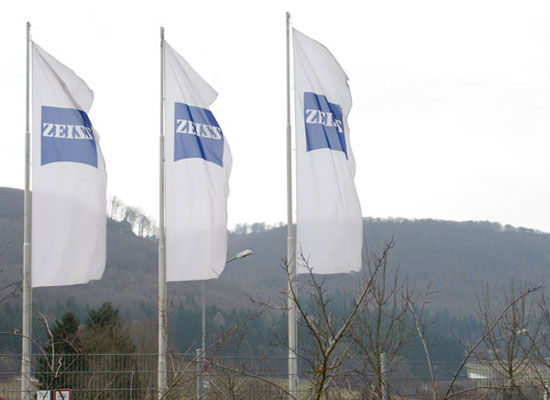 Pioneers
As a pioneer in the development of binoculars and riflescopes, Carl Zeiss has exerted a profound influence over hunting worldwide.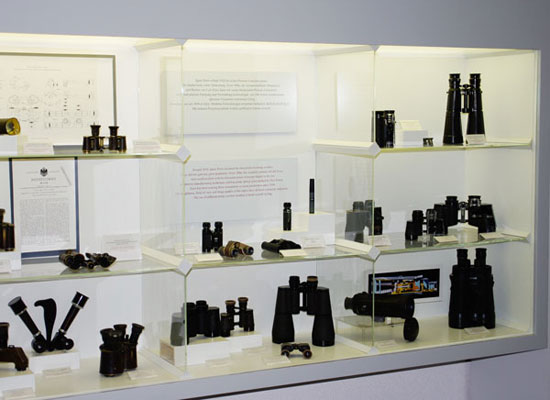 Breakthroughs
Zeiss breakthroughs in binoculars include: lightweight prisms (1894 and 1964); anti-reflection coatings (1935); center focusing (1956); miniaturization (1960s); multi-layer coatings (1979); fluoride-glass lenses (2006).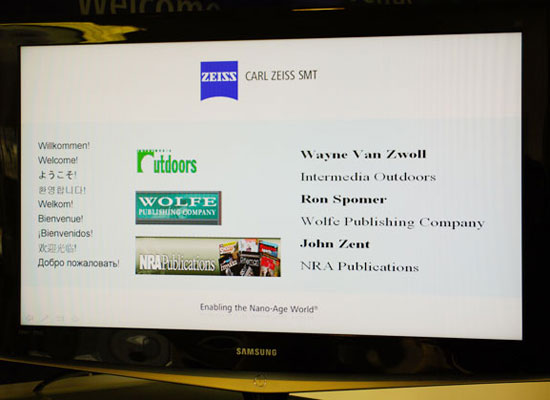 Visiting Writers
NRA's John Zent was part of a small group of U.S. gun writers invited to visit Carl Zeiss.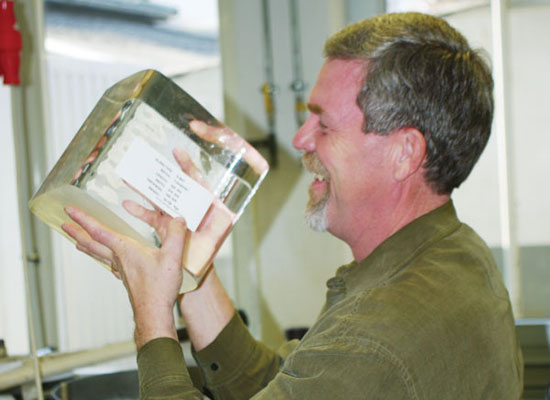 Raw Material
John Zent hoists the key raw material—high-quality optical glass—that Zeiss uses to produce its scopes and binoculars.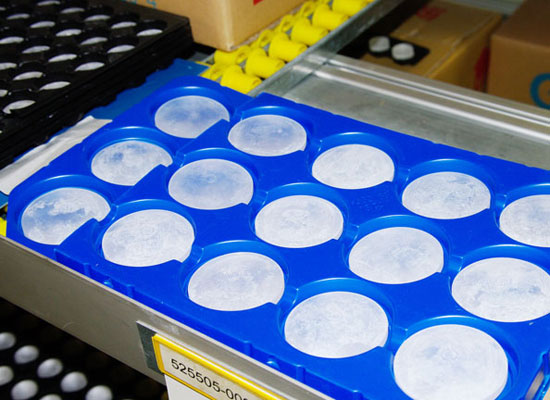 Raw Lenses
Raw lenses straight from glass suppliers have an opaque appearance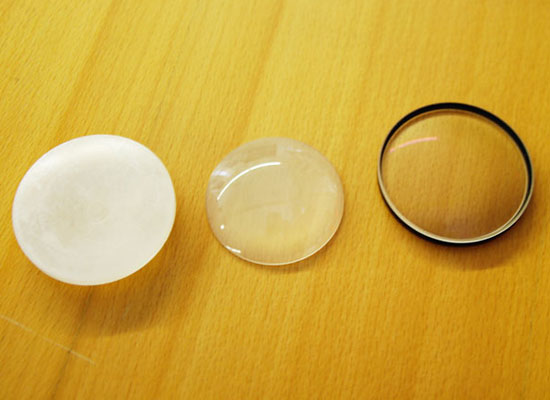 Clarity
before being polished to crystal clarity early in the manufacturing process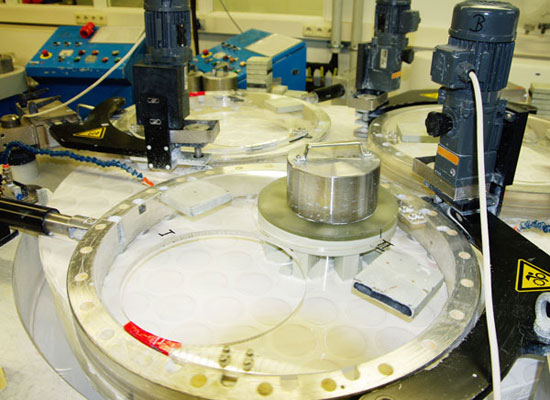 Precision Machinery
through the use of precision, high-speed machinery.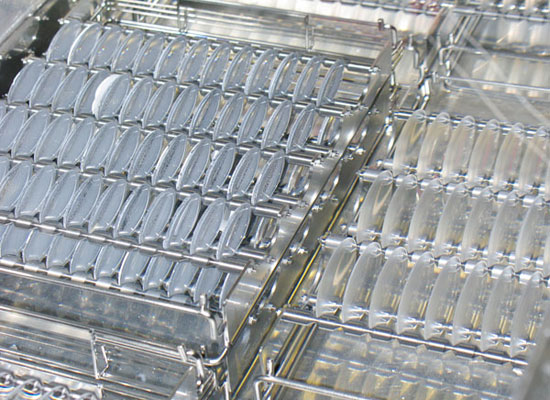 Polished Lenses
Polished lenses are then prepared for the next step ...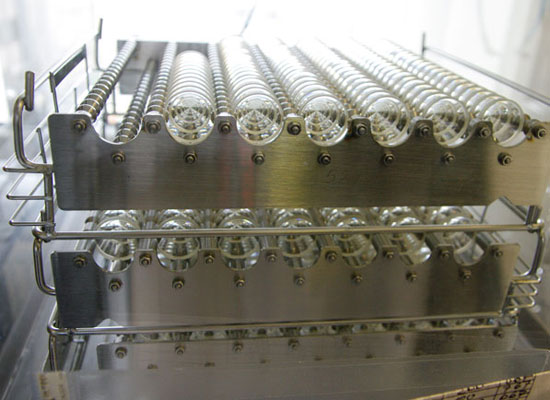 Image Quality
the application of lens coatings critical to obtaining optimum image quality.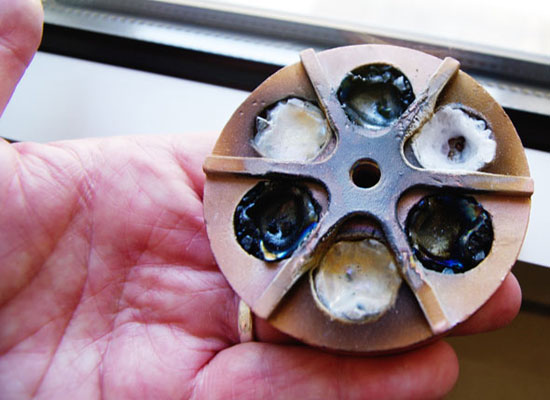 Coatings
At Carl Zeiss, six or more different ionized materials are applied to lenses confined in vacuum chambers.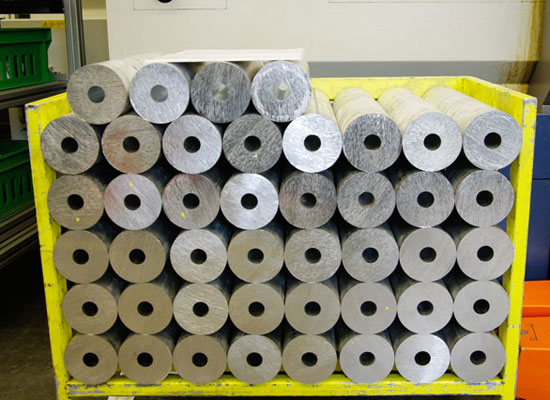 Blanks
Riflescope housings begin as aluminum blanks...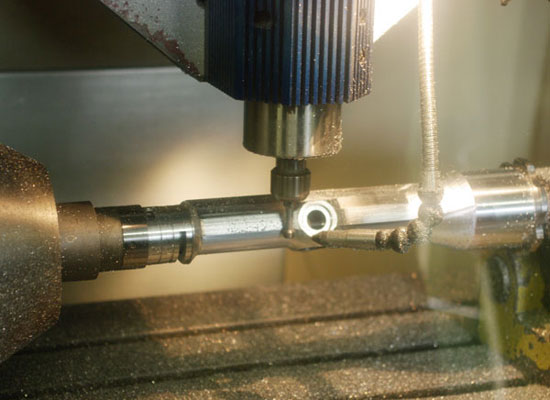 CNC
which are milled by state-of-the-art CNC machines...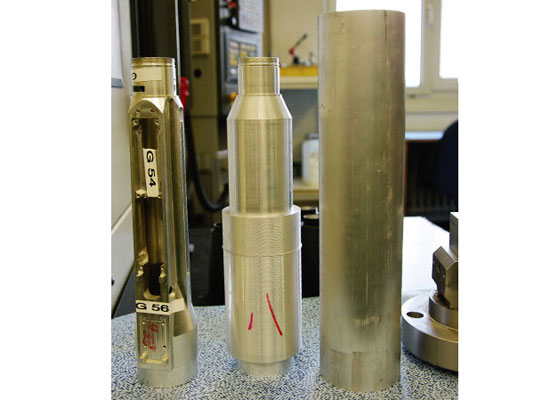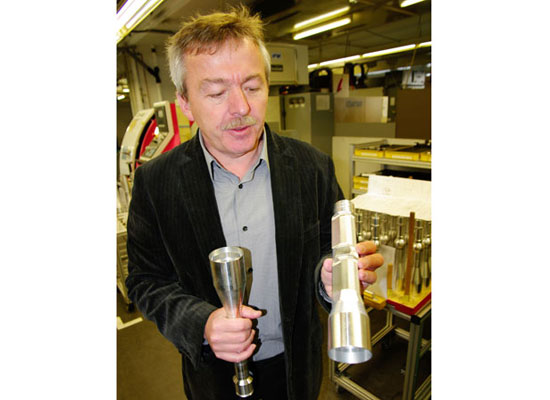 Walter Schwab
in the familiar configurations displayed by Zeiss's Walter Schwab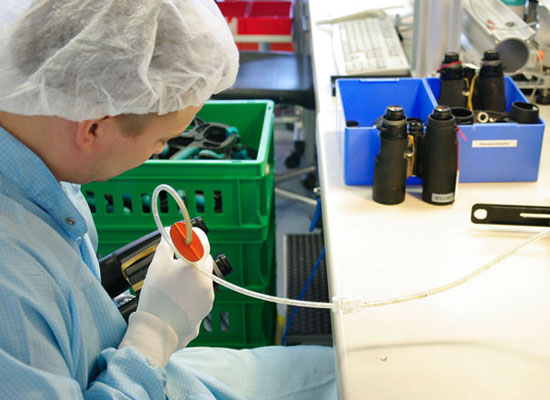 Dust Free
Binocular assembly is handled by skilled craftsmen working in a dust-free environment.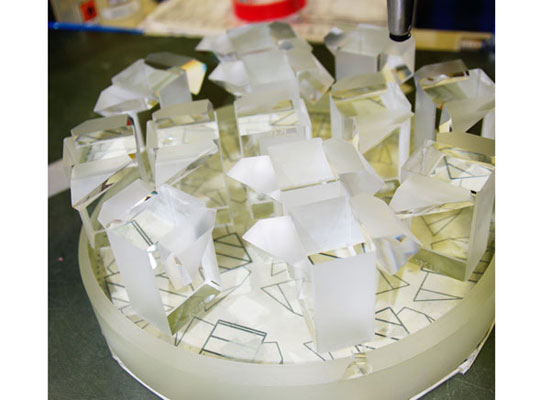 Prism Development
The heart of every binocular is its prisms and over the years Zeiss has played a major role in ongoing prism development.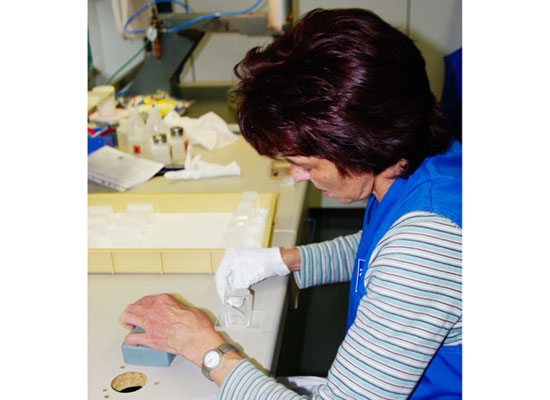 Polishing Prisms
At Carl Zeiss today, all prisms are carefully polished, then precisely hand-fitted.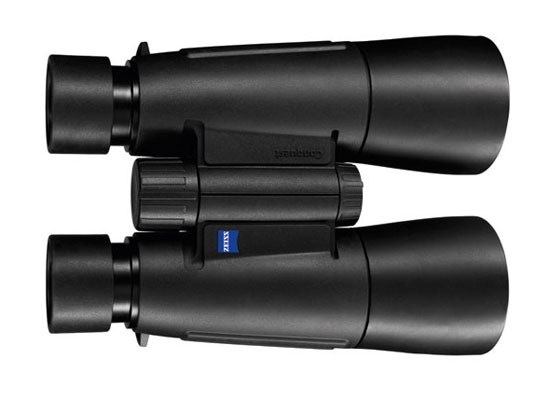 Conquest 10x56 T*
Called T* for twilight, the Conquest 10x56 T* delivers the low-light performance needed by hunters trying to catch that last bit of legal light. There is also an 8x56 T* for younger hunters whose exit pupil diameters are larger.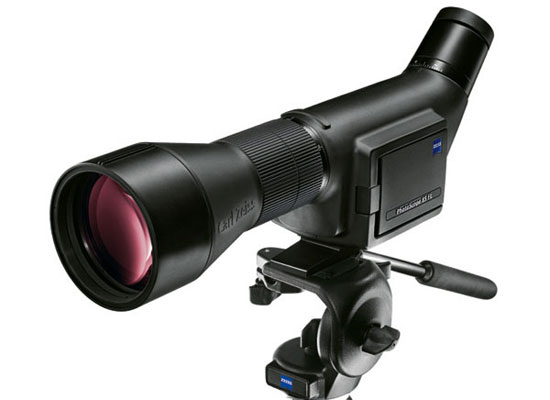 PhotoScope 85 T* FL
Zeiss combined observation and photography with the PhotoScope 85 T* FL. Take seven-megapixel photographs at long distances with this spotting scope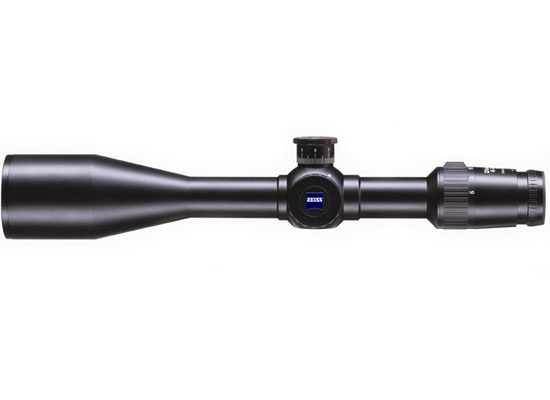 Zeiss Victory Diavari 6-24x56 T* with Rapid-Z Varmint
Zeiss' Rapid-Z ballistic reticles provide long-range shooters with precision aiming by providing easy-to-use, accurate holdover and wind-corrected information for their selected calibers. The Victory Diavari 6-24x56 T* with the Rapid-Z Varmint reticle features holdover lines that relate to the ballistics of popular varmint calibers such as the .204 Ruger and the .22-250.