by
John Zent, Editor Emeritus
posted on April 28, 2015
Support NRA American Rifleman
DONATE
Gallery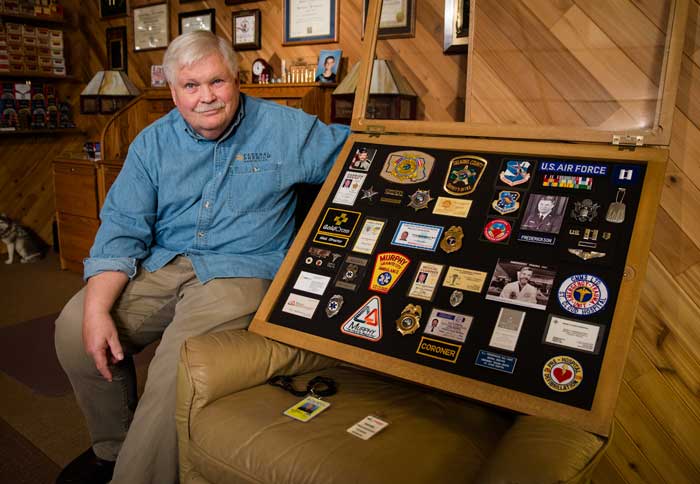 Federal's Honorary Historian David "Doc" Frederickson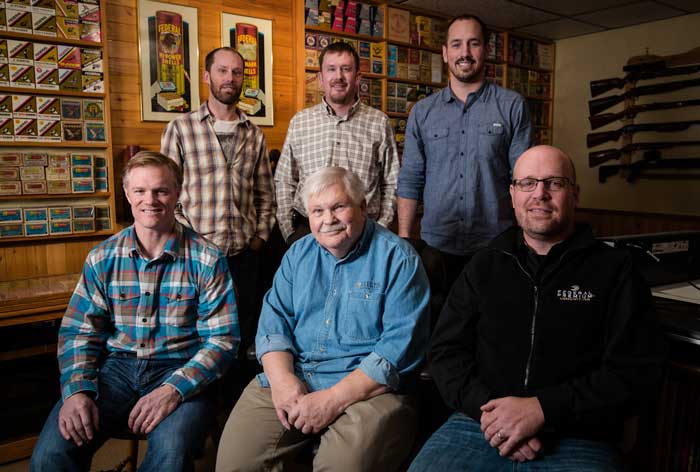 Federal's Honorary Historian David "Doc" Frederickson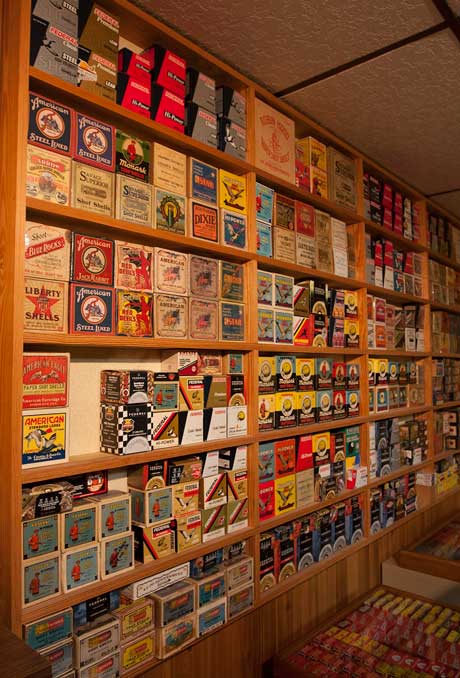 Federal's Honorary Historian David "Doc" Frederickson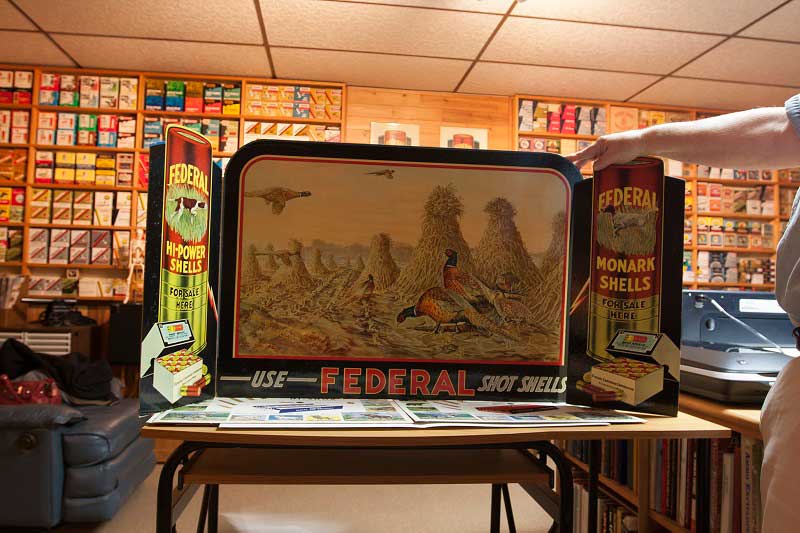 Federal's Honorary Historian David "Doc" Frederickson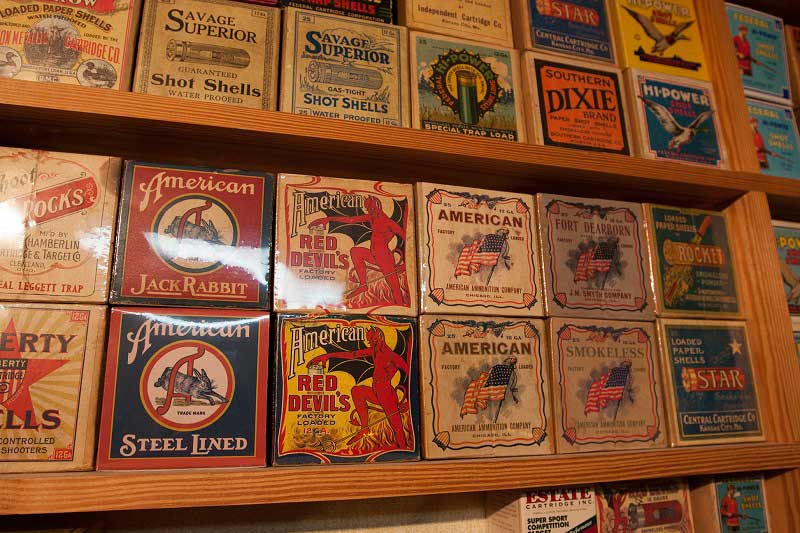 Federal's Honorary Historian David "Doc" Frederickson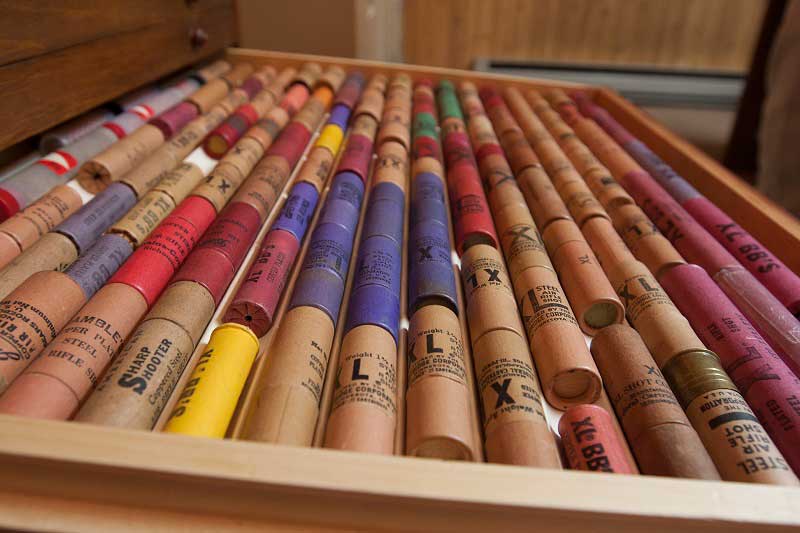 Federal's Honorary Historian David "Doc" Frederickson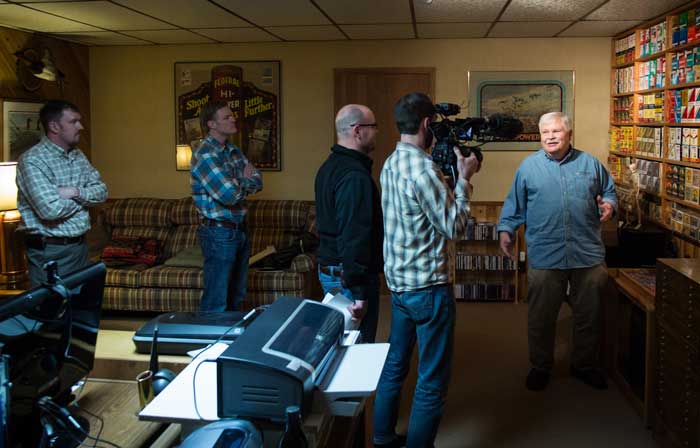 Federal's Honorary Historian David "Doc" Frederickson
Gun collectors are fixtures at the NRA Annual Meetings, and they enrich the Exhibit Hall experience with jaw-dropping exhibits featuring fine guns, gear and rare memorabilia.

This year's event in Nashville brought one very special collector into the spotlight. David "Doc" Fredrickson of St. Cloud, Minn., has for many years been a "super collector" of everything imaginable connected to Federal Cartridge. Since boyhood in the 1960s, starting with empty boxes he picked up while hunting with his dad, Fredrickson has amassed a collection spanning Federal's entire production of shotshells and rifle and pistol cartridges dating back to the 1920s. Along the way his collection expanded to include signage, shipping boxes, promotional materials, literature and more. He has even written books on the company and its history. And so after nearly a half-century as unofficial, unpaid historian, Federal formally named Doc its Honorary Historian. They marked the occasion by screening a fascinating short video that established exactly how much the company has meant to his life, and in turn, how much he has meant to the life of the company.

It turns out that Doc Fredrickson is not just a supreme collector. He's a lifelong hunter who favors waterfowling and upland birds, he is a U.S. Air Force veteran of the Vietnam war, a former deputy sheriff, and served professionally as an emergency room physician. It was an impressive portrait of a man who exemplifies what hunters and collectors are all about.

After the video, Fredrickson took questions from the crowd, and we learned even more about his passion for collecting. He said his ultimate goal is to keep the collection intact so that people can reminisce about Federal. He's very proud of it, but admitted that it has gotten "pretty damn big" and that he's "sorta running out of space." He rates his visits to the Federal plant in Anoka, Minn., and enjoyed meeting long-time CEO Bill Horn and other employees. While he particularly appreciates the colorful packaging used in the 1920-30s, Fredrickson said that today's shell and cartridge boxes are good looking and that buyers are attracted to colors and pictures of game animals.

Although Fredrickson's lifelong devotion is exceptional, collecting things that reflect our passions is a common bond among shooters. Keep that in mind, as you pursue your shooting interests. Future generations could very well be inspired by what you have experienced.