by
posted on November 7, 2020
Support NRA American Rifleman
DONATE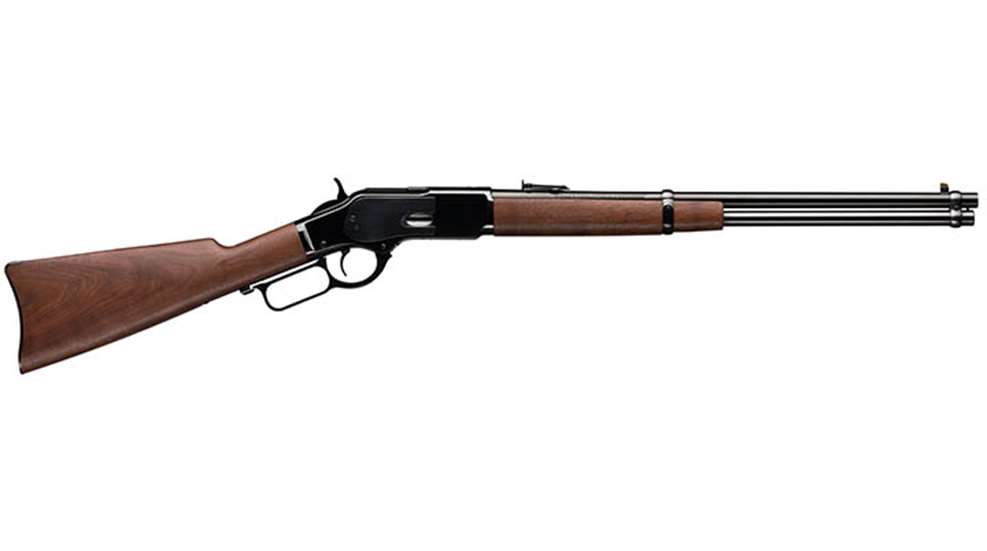 If you're a firearm enthusiast, you would either eagerly add a Winchester's Model 1873 to your collection or already have one in your gun safe. Volumes have been written about the classic, including here at American Rifleman.

Winchester Repeating Arms temporarily discontinued the model a few years back, but in 2013 it reintroduced the "gun that won the West" to its line. A variety of other companies produced clones in the interim—a few of them highly sought after versions, like the Navy Arms Centennial model—but it's the guns wearing the firm's logo in demand. Last year those from the namesake company were the sixth-most-popular lever-action rifles on GunBroker.com.

When Billy the Kid carried his there wasn't a lot of options in the line. Modern versions change that and at last January's SHOT Show, Winchester Repeating Arms introduced a Model 1873 Deluxe Sporting model. The 19th century outlaw might recognize the profile, but the color-casehardened receiver, tang tapped for optional peep sight, unique style of pistol grip and half-round, half-octagonal blued barrel would leave him a "mite" confused. It's available in .357 Mag./.38 Spl., .44-40 Win. and .45 Colt. Each come with a 24-inch barrel, have a 14-round capacity in their tubular magazines and MSRP runs from $1,799.99 to $1,869.99.

That's just one of the eight versions available in the Model 1873 line. The Carbines—available in the same chamberings—have 20-inch barrels and 10-round magazine capacity. Regardless of the cartridge they digest, MSRP comes in at $1,299.99.

Also available are the Model 1873 Short Rifle, Sporter Octagon Color Casehardened, Sporter Octagon Pistol Grip Color Case Hardened, Sporter Octagon Pistol Grip, Short Rifle Color Casehardened and Deluxe Sporter. With that kind of diversity, it's little wonder the lever action remains a popular choice among enthusiasts.