by
posted on July 14, 2020
Support NRA American Rifleman
DONATE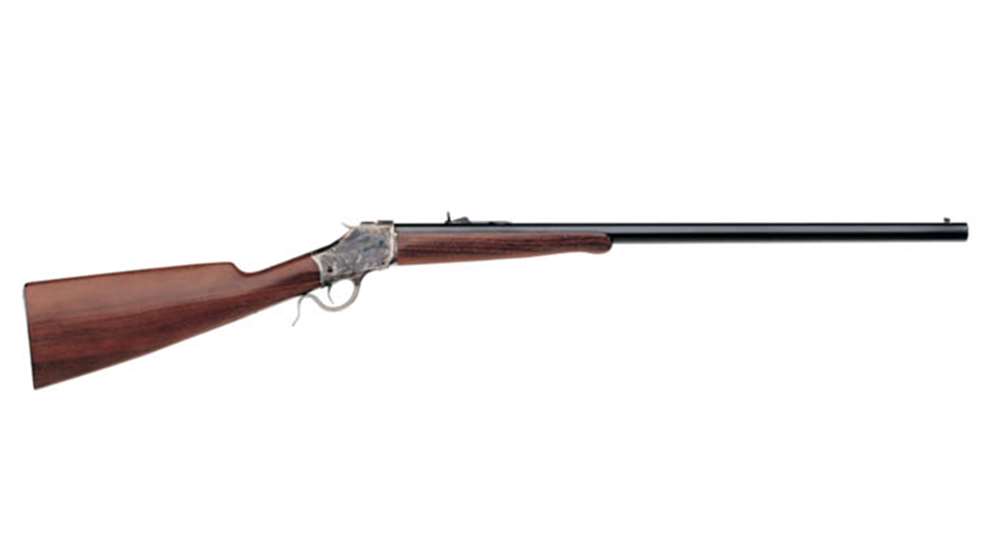 The Uberti 1885 High Wall gives modern enthusiasts a chance to own an exceptionally faithful reproduction of one of Winchester's most timeless designs—one first introduced to the public by the legendary firearm firm in 1885 and designed by John Browning himself.

The company stopped production in 1920, but not before 139,725 were in the hands of enthusiasts. A review by American Rifleman Editor-in-Chief Mark Keefe provides the original's history, how Uberti's modern reproduction came into being and performance of today's model.

It's a must-read for enthusiasts, but the Readers Digest version of the story is Uberti understands that "classics never go out of style." Add modern metallurgy and engineering and it makes for a undeniably attractive combination.

Those facts haven't gone without notice. Last year the Uberti 1885 High-Wall finished third in the single-shot rifle category of the firearm sales ranking published annually by GunBroker.com. In 2018 it took a distant 9th, but it claimed third place from 2015 to 2017. There's no denying the timeless looks have a lot to do with the popularity, but there's more.

The most popular chambering on the website was .45-70 Gov't although models are also available in .45-90 and .45-120—all the classic buffalo-hunting cartridges. Four versions are available: Carbine Straight Stock; Sporting Rifle Straight Stock; Special Sporting Rifle; and Big Game Rifle.

All feature a falling block action, a breakdown cleaning rod that stores under the buttstock and loading lever that opens or locks the action. Wood stocks provide timeless warmth, complemented nicely by the octagonal barrels (30 or 32 inch) with windage-driftable front sights on all sporting models. The carbine has a round, 28-inch barrel.

The Big Game Rifle version starts with Grade A walnut stock, and blue frame, lever and 22-inch round barrel. It also comes with a checkered pistol grip and rubber buttpad. Its MSRP is $1,229.

The Carbine version runs $1,069, and Sporting Rifle models are $1,149 and $1,199. A fresh-from-the-factory Special Sporting Rifle has an MSRP of $1,349.