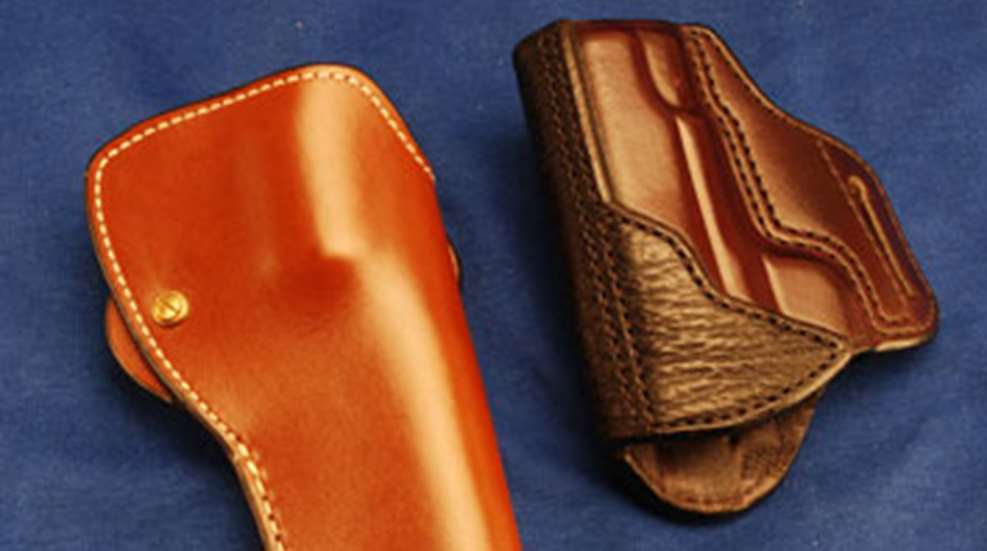 There is still a great demand for custom holsters and accessories, made one at a time from leather, though I am well aware that Kydex and other forms of synthetic materials are on their way to dominating the gun-carrying business. That's progress, I guess and I have to confess that I often use such holsters when attending various shooting schools. There are many advantages to synthetics, not the least of them being the reduced cost of materials. But, having carried various pistols and revolvers in my military and law enforcement years, I am inclined to fondly recall the leather holsters that were then the norm. "Leather" was even the policeman's slang for the entire ensemble of belt, holster and all the various other pouches and pockets that went along with it. It was cool stuff and the best of leather gear displayed exceptional quality.
Several craftsmen around the country are still hard at work making leather goods one at a time. They seem to be doing a brisk business, so it looks like I am not alone in my curmudgeonly preference for leather. But an ugly monster rears its head in this situation. The really good holster makers—Milt Sparks, Frontier Gunleather, Matt Del Fatti—all have waiting lists for completing custom projects. You may have to wait for many months before you get your dream rig. It's probably going to be worth the wait for holsters from these and other craftsmen, but waiting is still waiting. So my advice to you is simple.
If you want a special rig from one of them, order it now. Don't delay—do it now.