by
posted on December 9, 2019
Support NRA American Rifleman
DONATE
When we think of Japanese heavy machine gun firepower during World War II, we typically think of the Type 92. It was christened the "woodpecker" by the troops because of its distinctively slow 450-round-per-minute cyclic rate of fire, but it was also respected as being an effective and dangerous combat arm. While the Japanese ultimately produced more than 45,000 Type 92s and the gun commanded a prolific reputation in service during the 1930s and 1940s, it is worth remembering that it evolved from a predecessor that is somewhat less familiar in the history of small arms: the Type 3.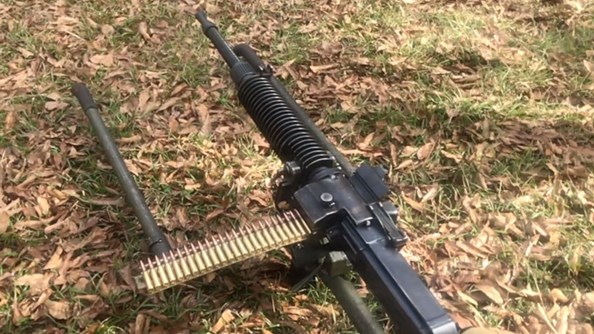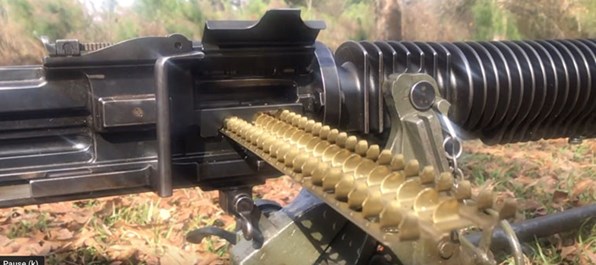 Adopted in 1914, the Type 3 entered service at a time when the standard Japanese military cartridge was 6.5x50 mm. The Type 38 rifle was chambered for it and, accordingly, so was the Type 3 heavy machine gun. General Kijirō Nambu (1869-1949) based the design on the French
Hotchkiss Model 1914
, so it is gas operated, fires from the open bolt, and feeds from Hotchkiss style 30-round feed strips. An oil reservoir mounted on top of the receiver lubricates cartridges as they feed into the action. It is air cooled and makes use of 25 large heat dissipating cooling fins machined into the barrel sleeve as well as 33 smaller fins on the barrel itself. The combination of slow cyclic rate and cooling fins means that the Type 3 mitigates heat effectively and is, therefore, capable of laying down a sustained volume of heavy fire.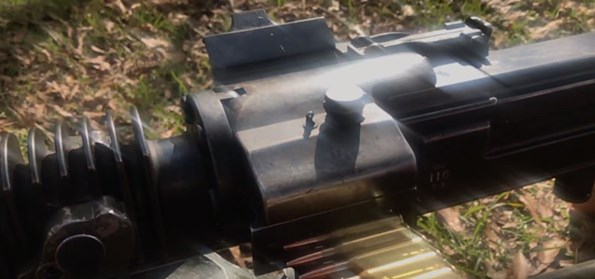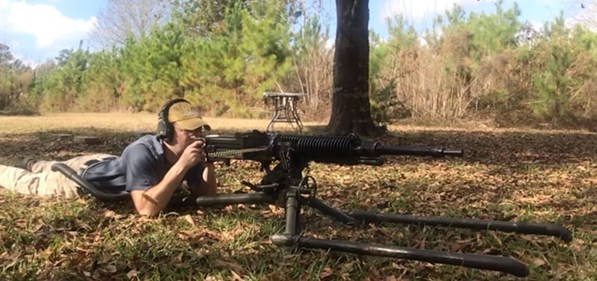 By the early 1930s, the Type 3 was serving the Japanese military alongside the Type 38 rifle and the Type 11 light machine gun, but the reality of modern combat was changing, and the Japanese recognized a need for a harder hitting cartridge than the 6.5x50 mm. They would, in the end, develop 7.7x58 mm from the .303 British cartridge that was used by the Imperial Navy's Type 92 light machine gun. The Type 92 heavy machine gun is a simple conversion of the Type 3 to the new caliber with a few minor modifications. The Type 92 entered service in 1932 and went on to fight the Americans, the British, the Chinese, the Dutch, the Australians, etc. until the bitter end in 1945. While the Type 92 is certainly the better known of the two heavy machine guns, the Type 3 did some fighting during the Second World War as well albeit in a reserve role. It even went on to fight U.N. forces in Korea in the 1950s. The Type 3 is not common in the U.S. today, but there are examples on the NFA registry and our staff recently had the opportunity to fire an especially nice one while filming an upcoming episode of
American Rifleman TV
in Louisiana.