Support NRA American Rifleman
DONATE
While the Concealed-Carry Reciprocity Act has indeed passed in the U.S. House of Representatives, it still needs Senate approval before you can move freely about the country with your individual state's carry license. However, beyond reciprocity, each state sets its own rules on the ownership, use and transporting of firearms, so if you have spring break plans or have already booked a summer vacation that involves driving across state lines, be prudent: Your pre-travel checklist should still include becoming familiar with gun laws in any of the states or North American countries through which you'll be passing. Don't let a routine check stop turn into a web of legal regulations with a possibility of jail time.
Now in its 22nd edition and updated with more than 100 changes for 2018, Traveler's Guide to the Firearms Laws of the Fifty States is a quick reference guide that covers the essentials on legally transporting a firearm in a vehicle, concealed-carry reciprocity, when and where and how a gun can be carried for all 50 states and the District of Columbia, and even travel to Canada or Mexico. The 2018 edition also includes new online updates for conditional reciprocity states as well as 50 new subheadings in each state's traveler's checklist detailing gun carry and possession in hotels. Written and researched by J. Scott Kappas, the 2018 Traveler's Guide also includes a handy introduction that defines many terms of importance to anyone traveling with or carrying a firearm outside of his or her home state. $14.95 plus shipping. Contact: Traveler's Guide (859) 491-6400; gunlawguide.com.

Examples of individual state pages: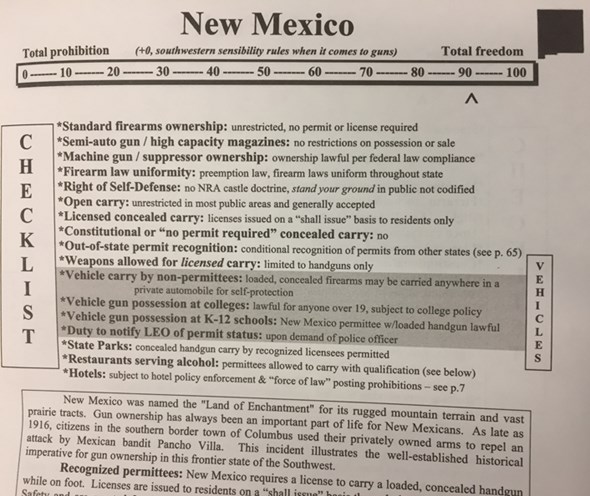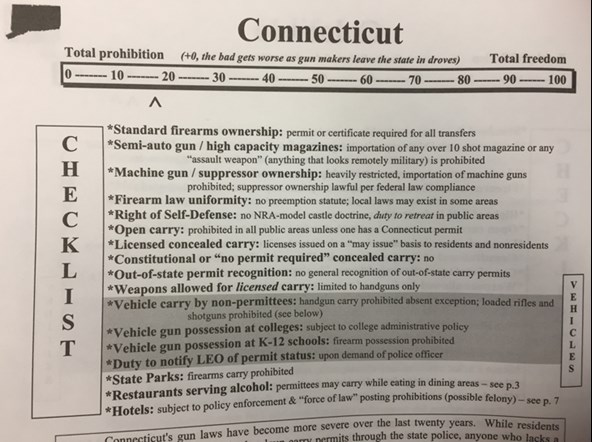 Until the Concealed-Carry Reciprocity Act passes the Senate, each state has its own laws and can vary greatly from coast to coast. Some are more restrictive while others are not. The latest Traveler's Guide to the Firearm Laws of the Fifty States can help prevent you from making a life-altering mistake.