by
posted on March 28, 2014
Support NRA American Rifleman
DONATE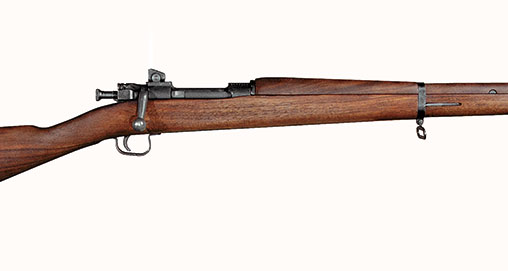 Q. I recently received a Remington M1903A3 rifle from the Civilian Marksmanship Program. The left side of the stock has "RIA/EB" stamped on it. Can you enlighten me as to what this represents?
A. When U.S. military arms were overhauled at a U.S. Ordnance facility during the World War II and post-World War II period, regulations called for the arm to be marked with the identity of that facility. This was usually done by stamping the initials of the entity on the stock. Sometimes, the initials of the inspector who supervised the overhaul were also included.
In the case of your rifle, the marking indicates that the rifle was rebuilt at Rock Island Arsenal under the supervision of Elmer Bjerke, who was foreman of Small Arms Inspection at Rock Island Arsenal from 1947 until 1958. Bjerke was preceded by Frank Krack who held the position from 1941 to 1946. Krack's "RIA/FK" rebuild stamp is also commonly encountered.
-Bruce N. Canfield
Originally published May, 2006