Support NRA American Rifleman
DONATE
Gallery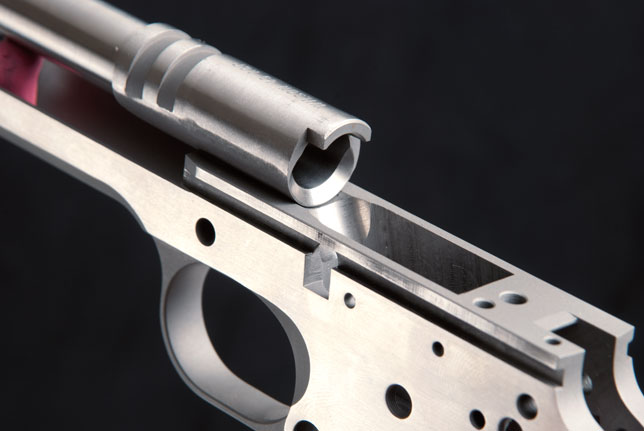 Gap
There should be a gap of about 0.030 inches between the bottom edge of the barrel throat and the top of the feed ramp in the frame.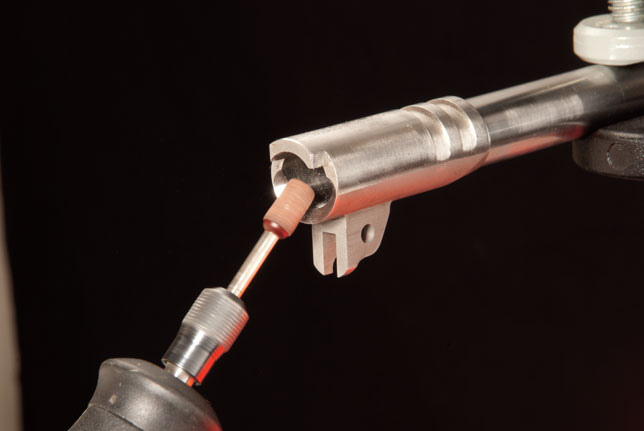 Throat the Barrel
A Dremel tool can be used to carefully throat an M1911 barrel.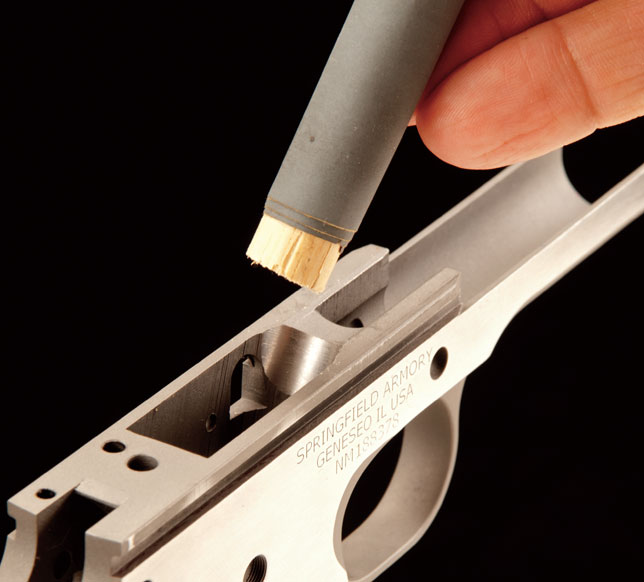 Polishing the Feed Ramp
Polishing the frame feed ramp is often best accomplished simply with 600-grit or finer sandpaper wrapped around a wooden dowel.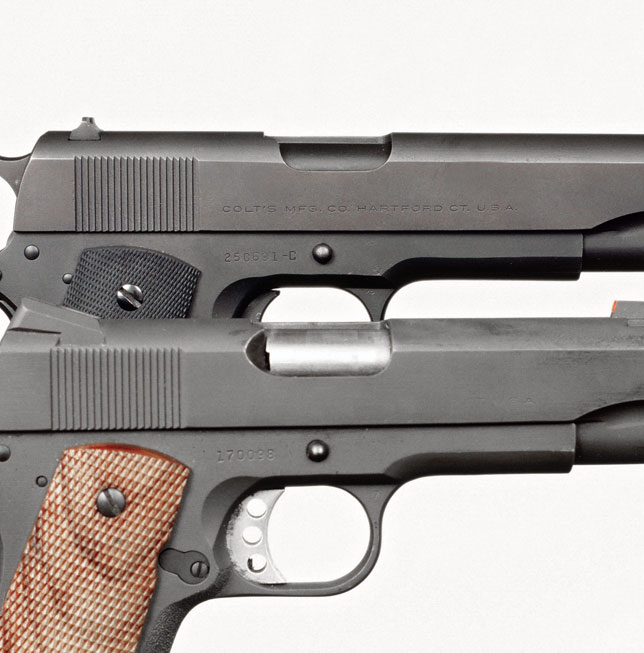 Ejection Reliability
Ejection reliability of a gun with the high G.I. ejection port is enhanced by lowering the port and flaring it at the rear.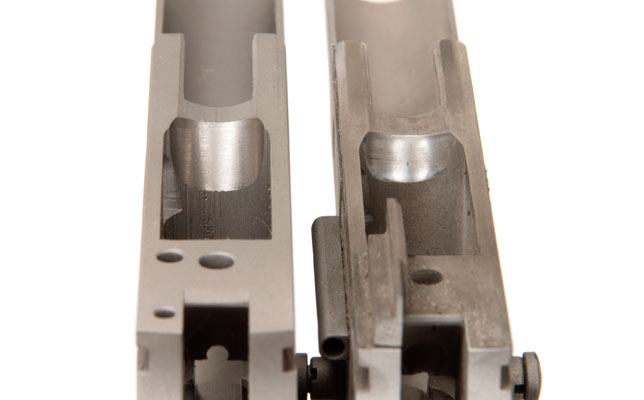 Feed Ramps
Frames for different calibers have different feed ramps. Shown here are frames for the .45 ACP and 9 mm Luger.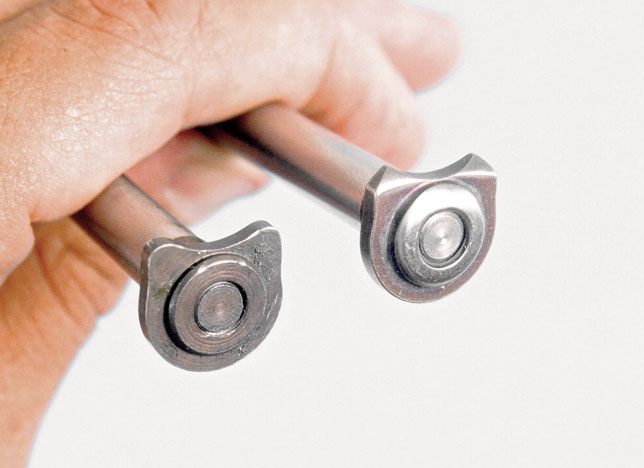 Guide Rods
Guide rod heads, particularly of aftermarket, full-length guide rods, may contact the lower barrel lugs and should be relieved for clearance.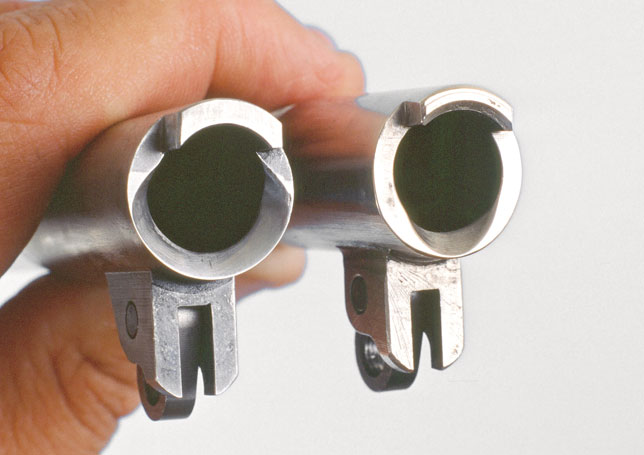 Proper Barrel throat
A properly throated M1911 barrel is shown next to an original G.I. barrel with its minimal throat.
Beveling the Port
In addition to fluting the rear of the ejection port, a gunsmith will also clear or bevel the inside edge of the port to enhance ejection reliability.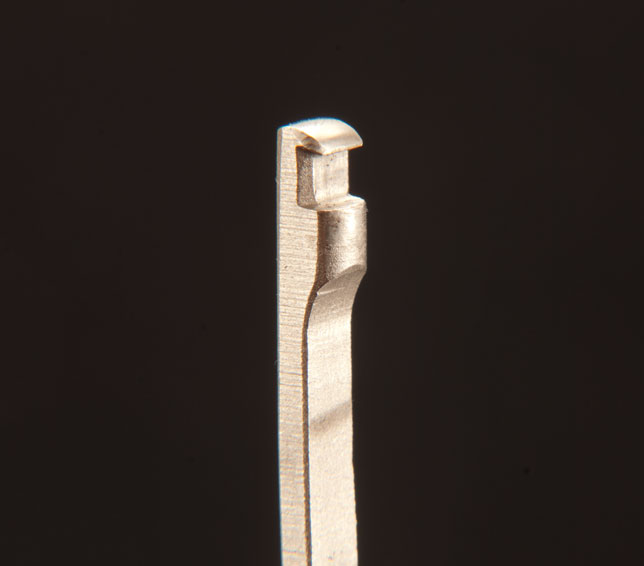 Extractor
Beveling and flaring the extractor claw helps the case rim slide under the claw.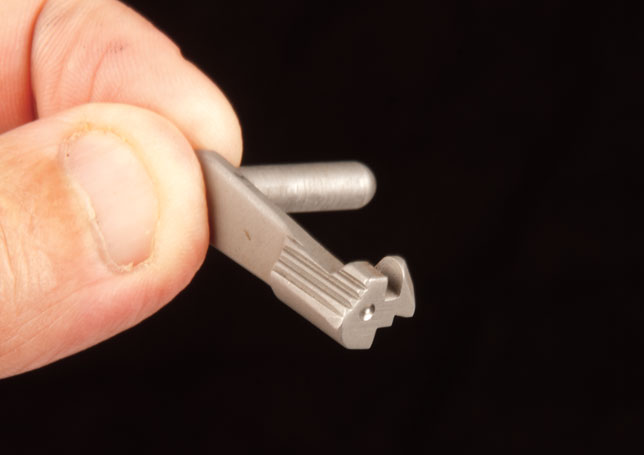 Slide Stop
A shallow detent or dimple in the slide stop face can prevent the slide stop from inadvertently rising and causing the slide to lock back prematurely.