Support NRA American Rifleman
DONATE
Gallery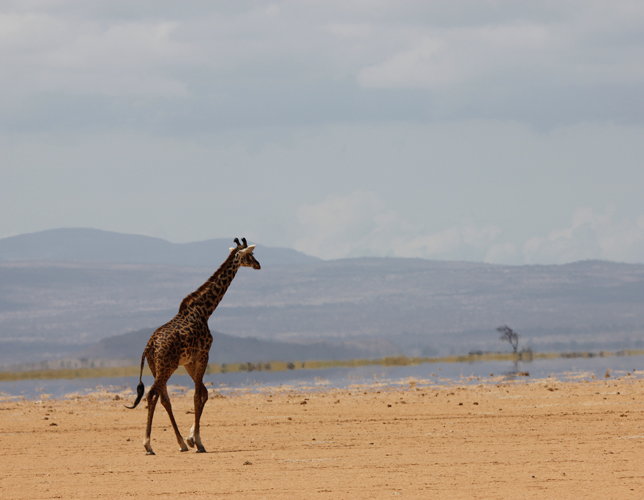 ON THE HUNT FOR WATER
A giraffe tries to outpace the hunting car as it travels for water across lake Amboseli's dry pan. It will become a lake in the rainy season, which begins in November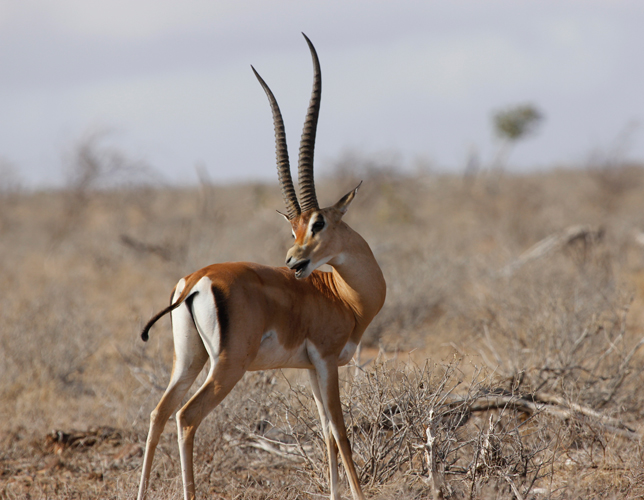 A GROOMING GAZELLE
A Peter's gazelle grooms itself in the Tsavo East Game Reserve. Big-game hunting has been banned here since 1977, and as a result, most game outside the park has suffered.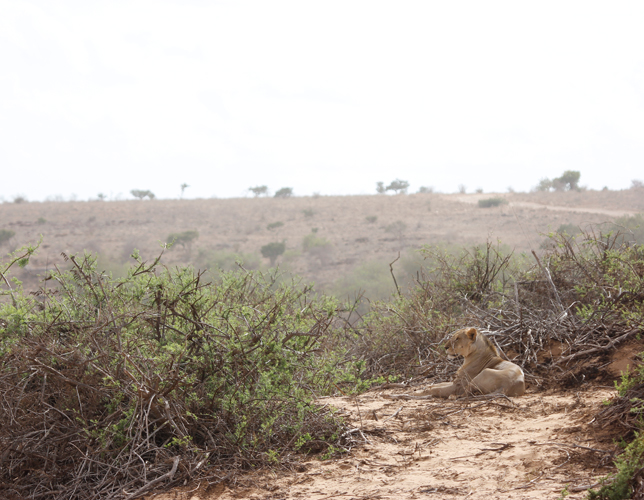 A LION IN THE SHADE
A young male lion lays in the mid-day shade. The Tsavo area is known for two man-eating lions—that looked much like this one—that devoured between 100 and 200 people around the turn of the century and halted construction of the Kenya-Uganda rail.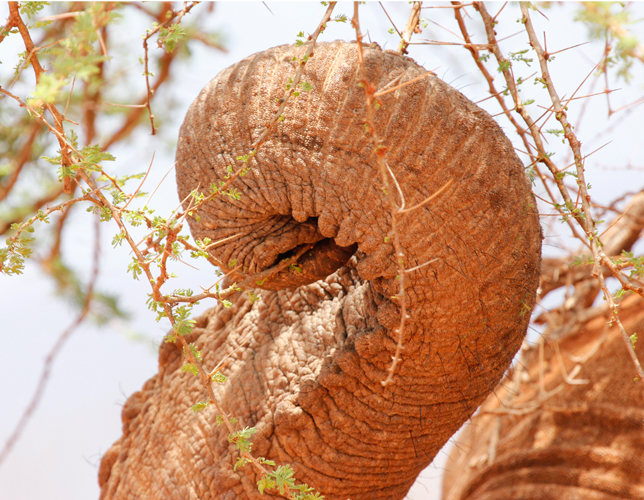 FORAGING FOR FOOD
An elephant forages for food—even prickly shrubs. It takes on the color of the nearby Galana river's muddy banks.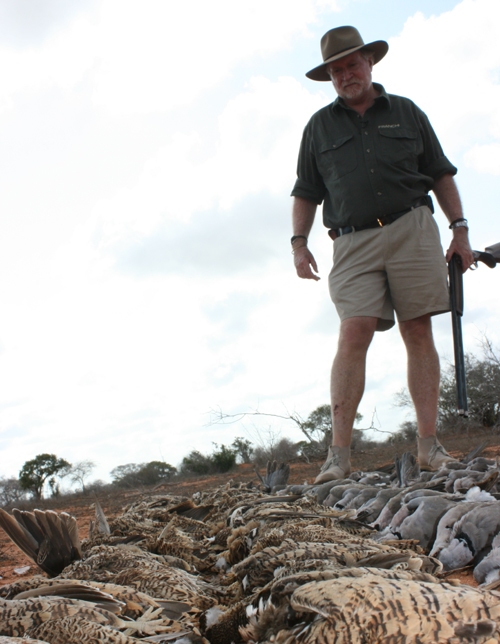 COOGAN AND THE QUARRY
Joe Coogan of "Benelli on Assignment" looks over the day's sand grouse bag. Each hunter is afforded a limit of 25 sand grouse per day.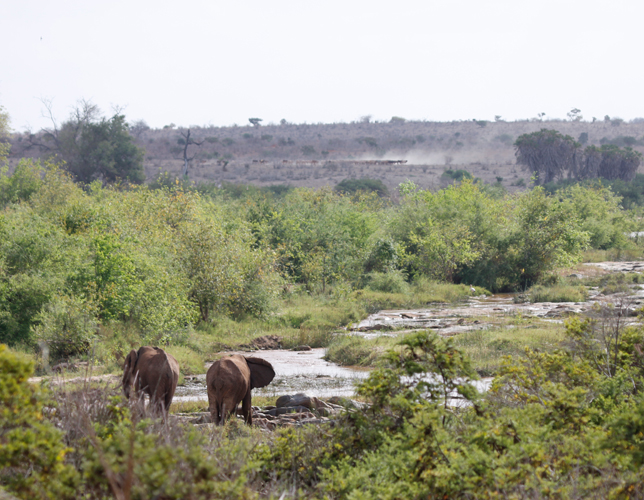 A VIEW OF THE GALANA
Elephants graze and drink on the Galana as an illegal cattle grazer pushes his herd in the background.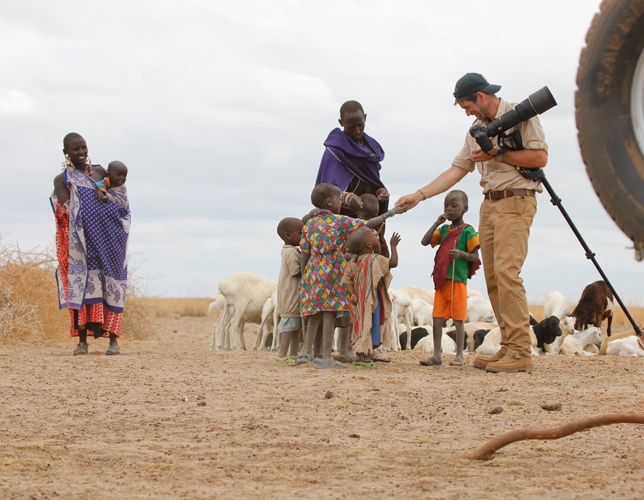 TRADING
In Masailand near Lake Amboseli, Steve McKelvain gives candy to the Masai children after allowing him access to their homes for photos.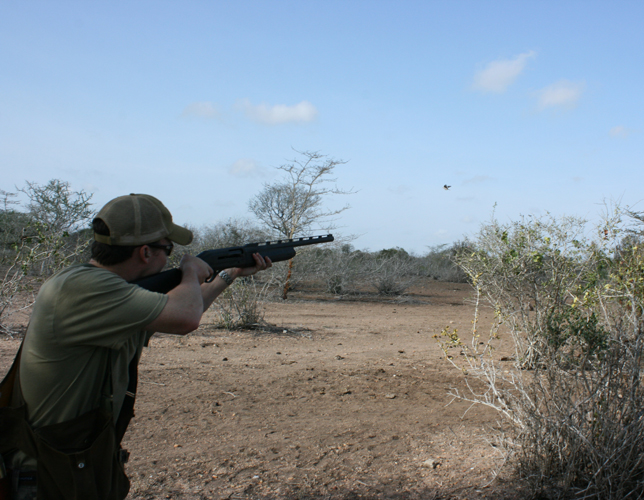 FRANCHI AFFINITY 12-GAUGE
The author preferred the extra volume of firing provided by the new Franchi Affinity 12-gauge semi-auto.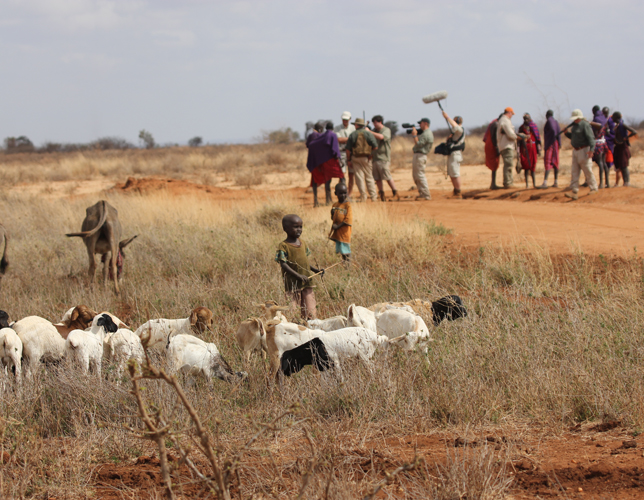 HARD AT WORK
Joe Coogan and company with "Benelli on Assignment" film the hunt for spur fowl as Masai children tend their flock and look on in bewilderment.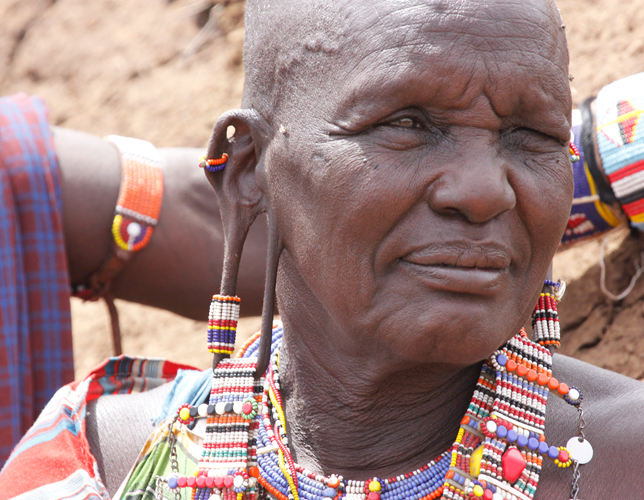 MASAI CUSTOMS
Masai women dress up in bright colors and customarily stretch their earlobes.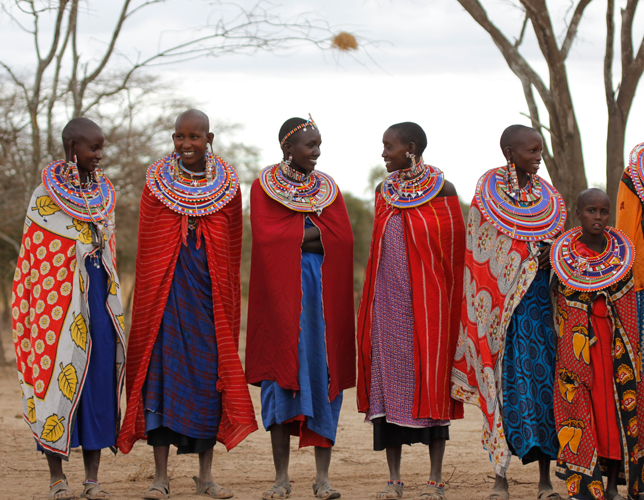 MASAI WOMEN
Masai women gather for trading and dancing.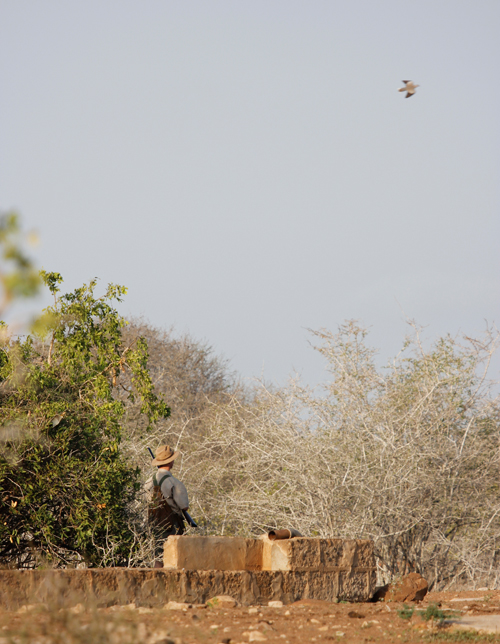 HUNTED LIKE MOURNING DOVES
Sand grouse and doves come into waterholes and are hunted just like our mourning doves. Here Bob Williams waits for a dove to get in range of his Franchi shotgun.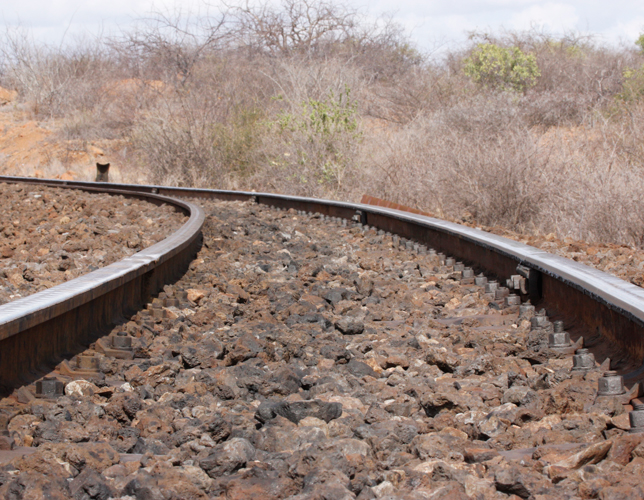 KENYA-UGANDA RAILWAY
The British-made Kenya-Uganda railway was finally completed after Col. James Patterson killed the two man-eating lions. Here is where it crossed the Tsavo River.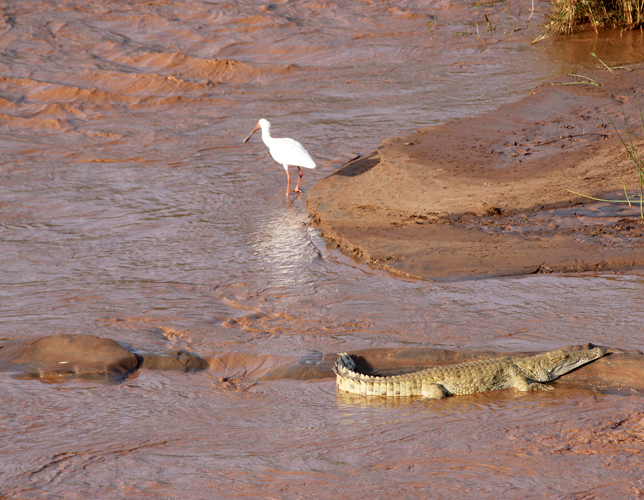 THE GALANA RIVER
The Galana River is the color and consistency of chocolate milk, even in the dry season. It conceals many dangers.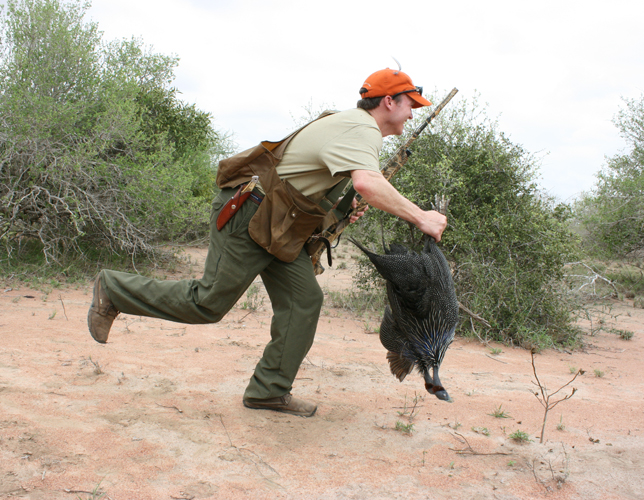 THE GUINEA RUNNER
The Guinea Runner strikes a pose. The author found that by running full speed at vulturine guinea fowl he could get in range of a flock and shoot at them when they flushed.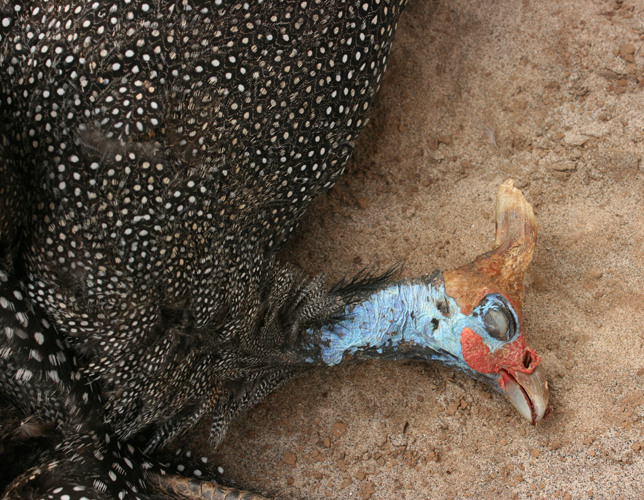 THE HELMETED GUINEA FOWL
The helmeted guinea fowl looks prehistoric, and tastes great in soup.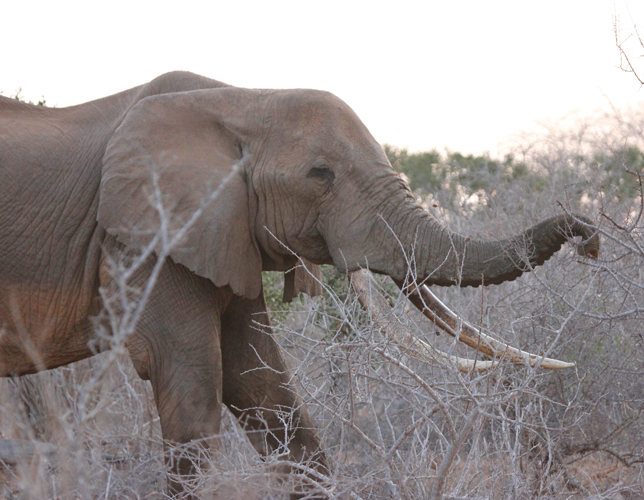 EXCEPTIONAL IVORY
Tsavo East Game Reserve, the very area where Joe Coogan hunted and killed his first elephant at age 19, is known for its exceptional ivory.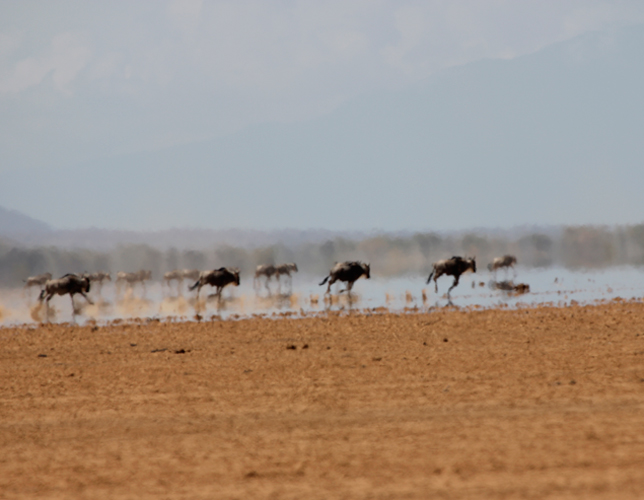 ON THE RUN
Wildebeest run in a mirage formed on the dry river pan of Lake Amboseli.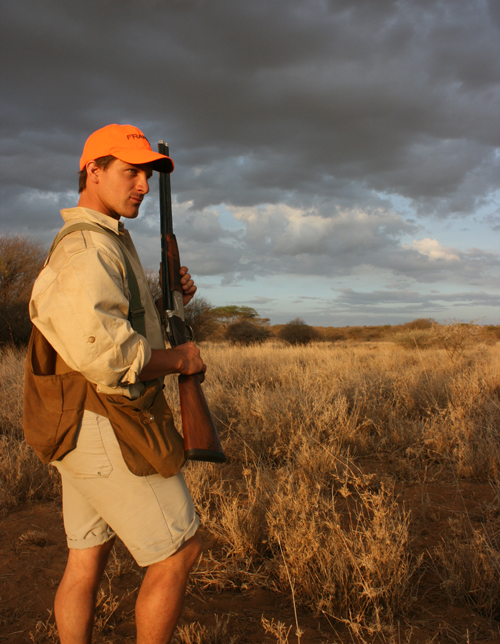 A PERFECT CHOICE
Yellow necked spur fowl are hunted just like quail in America. They are small, ground nesting birds that hold well but fly fast when flushed. The new Franchi shotguns proved a perfect choice for them.