Support NRA American Rifleman
DONATE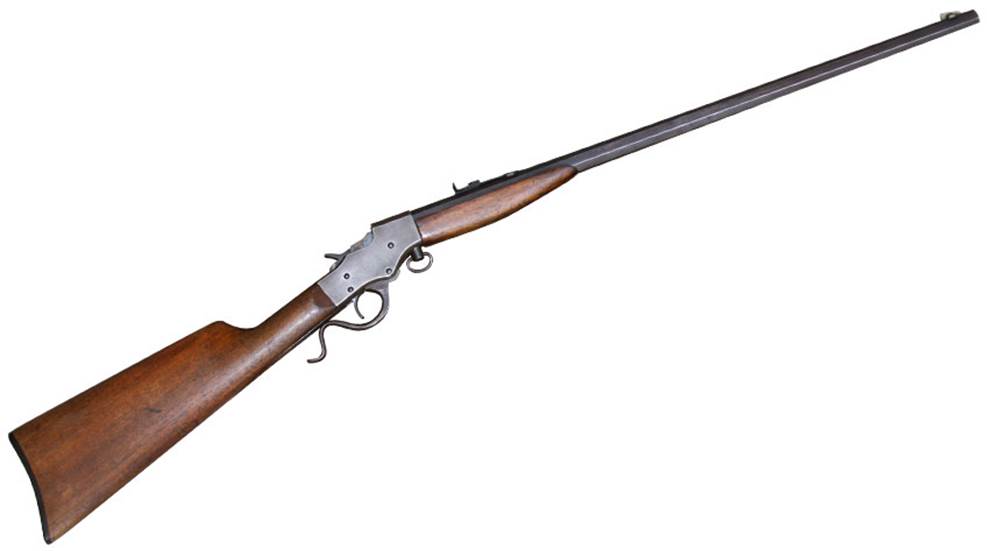 Long before the Ruger semi-automatic 10/22 and even before the Marlin 1897 lever-action, but appearing just after the Winchester 1890 pump, there was the Stevens Favorite.

As its name suggests, the single-shot .22 rimfire rifle produced by the Stevens Arms & Tool Co. of Chicopee Falls, Mass., became quite popular. Based on the Martini falling-block action, more than 1 million of the affordable but highly accurate rifles were made from 1893 until 1939.

Indeed, for countless late 19th and early 20th century plinkers and small game hunters, the Stevens Favorite personified this prolific company, which once touted itself as the largest sporting arms manufacturer in the world.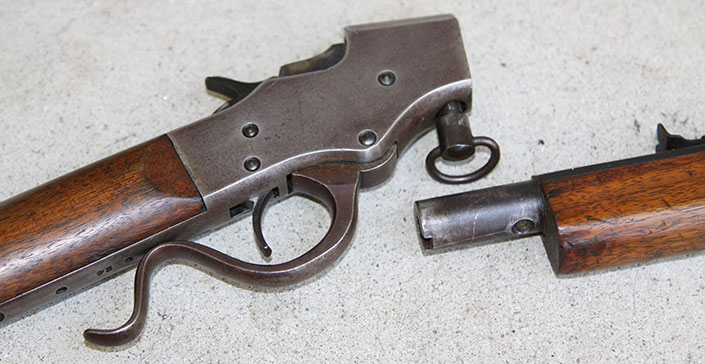 The Stevens Arms Co. was founded in 1864 by Joshua Stevens, who had worked for such notables as Eli Whitney, Edwin Wesson and Samuel Colt. Nonetheless, to survive economically, he also manufactured tools.

Consequently, as business improved, in 1886 the company changed its name to J. Stevens Arms & Tool Co. The firm became known for its single-shot rifles, and the Favorite served as many a youngster's first rifle, the ultimate tin can ventilator and a highly effective pest exterminator.

The Favorite came in rimfire chamberings from .22 BB to .32, with .22 Long Rifle being the most popular. The basic No. 17 came with a blued or casehardened receiver and lever and a walnut stock and fore-end. It sold for $6 with an open rear sight and Rocky Mountain brass blade front sight.

The No. 18, priced at $8.50, sported peep sights, while the No. 19 carried a $9 price tag and came with Lyman tang sights. Round, half-octagon and full-octagon barrels were offered. All featured a D-ring takedown screw that separated the barrel and receiver for easy transportation and cleaning.

Other models were subsequently produced, including a No. 20 rimfire shotgun and a No. 21 Bicycle Rifle with 20" barrel. None of these numerical designations were stamped on the guns.
Stevens was eventually acquired by Savage Arms, which, in 1971 reintroduced 1,000 limited-edition Stevens Favorites as the Model 71, priced at $75 each. In 1999 the rifle was brought back briefly as the Model 30G.
The gun shown here is a standard No. 17 in .22 Long Rifle, with a rare original optional canvas and leather carrying case. As such, and in 40 percent condition, it is worth $350 to $400 ($75 less without the case), thus proving a 1904 Stevens ad, which called the Favorite "a first class rifle at a moderate price."
Gun: Stevens Favorite No. 17
Manufacturer: J. Stevens Arms & Tool Co.
Chambering: .22 Long Rifle
Manufactured: c. 1915-1921
Condition: 40 percent—NRA Good (Modern Gun Standards)
Value: $350 to $400 ($75 less without case)
Note: Optional barrels/breechblocks allowed caliber conversion