Capable of shooting .410-bore shotshells and .45 Colt and .45 ACP cartridges, the Governor defines versatility. Managing Editor Aaron Carter recently visited Smith & Wesson's Springfield, Mass., facility to get a behind-the-scenes look at the making of the Governor. 
Gallery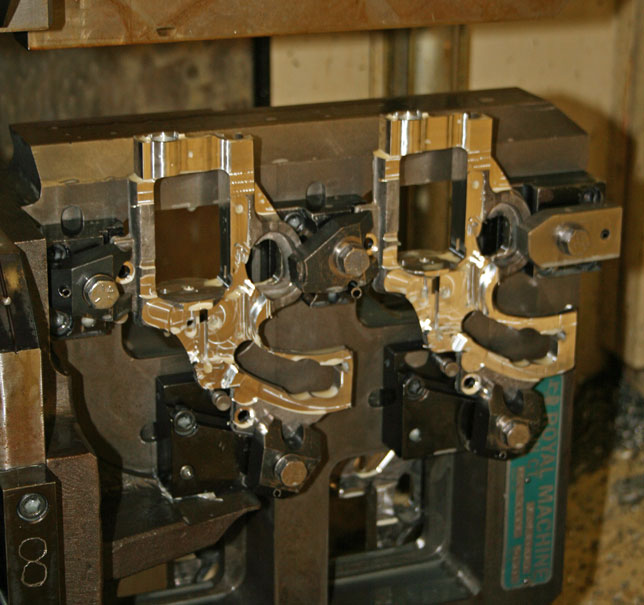 Aaron Carter
The Nomination
Aaron Carter
The frame of the Smith & Wesson Governor is machined to exact tolerances. In fact, after each step its dimensions are checked, and any necessary changes are relayed back to the CNC machine to ensure consistency.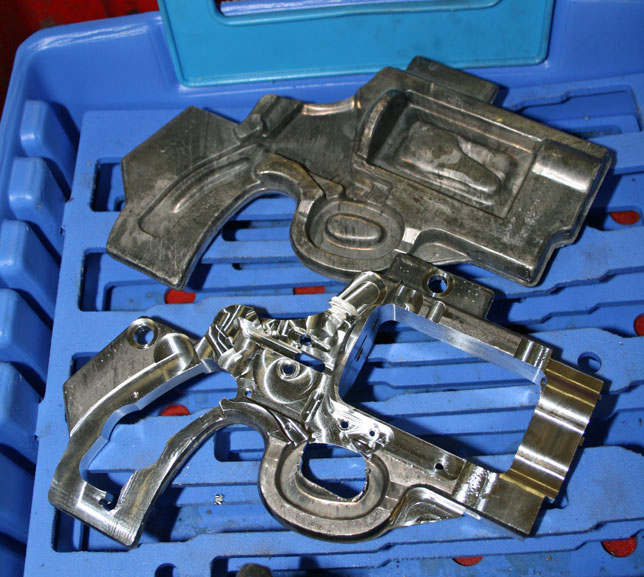 Aaron Carter
Multiple Reviews
Aaron Carter
The Governor's frame is CNC machined to final dimensions in multiple phases on separate machines. Here is the result of the first step.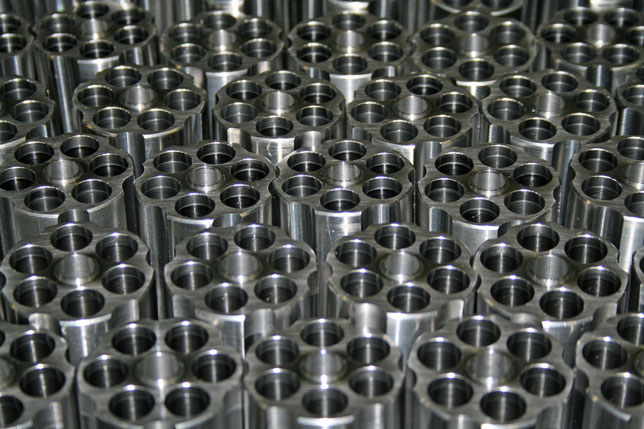 Aaron Carter
A Stressed Part
Aaron Carter
The Governor's six-round cylinder, which accepts .410-bore shotshells, .45 Colt and .45 ACP (with provided moon clips) ammunition interchangeably, receives heat-treating to increase strength.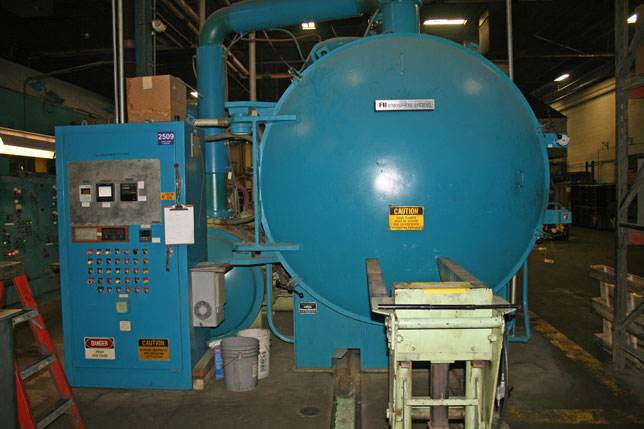 Aaron Carter
Fire it Up
Aaron Carter
Heat-treating is critical, particularly on parts that are subject to pressure and wear. It is here that the parts receive said treatment.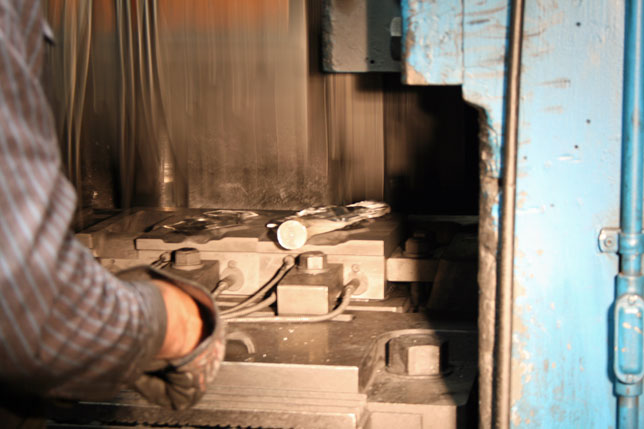 Aaron Carter
Hammer Forged
Aaron Carter
Like the company's steel frame revolvers, the Governor's scandium-alloy frame is hammer-forged. It differs, though, in that the alloy is heated to a lower temperature. This is the reason it's not glowing red.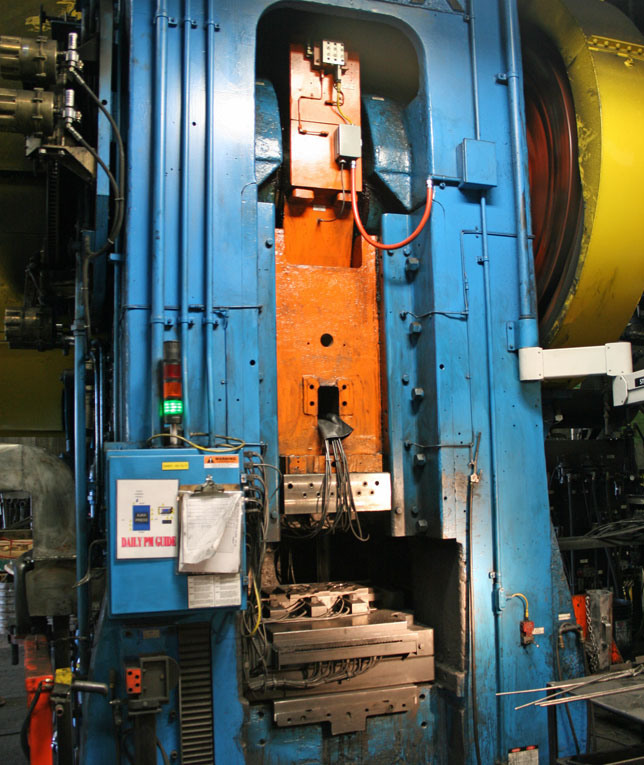 Aaron Carter
Coveted Position
Aaron Carter
It takes only seconds for the Governor's frame to take shape on this AJAX forging press. Those operating such presses, and thus forging parts, are highly skilled. The positions are coveted.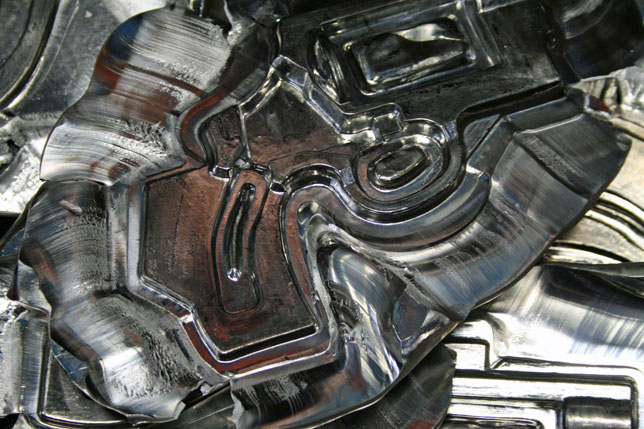 Aaron Carter
Forging the Bar
Aaron Carter
After removal from the forging press, the frames are placed in a bin, awaiting the next step in processing. It takes surprisingly little time to go from this to a finished, functioning handgun.