Support NRA American Rifleman
DONATE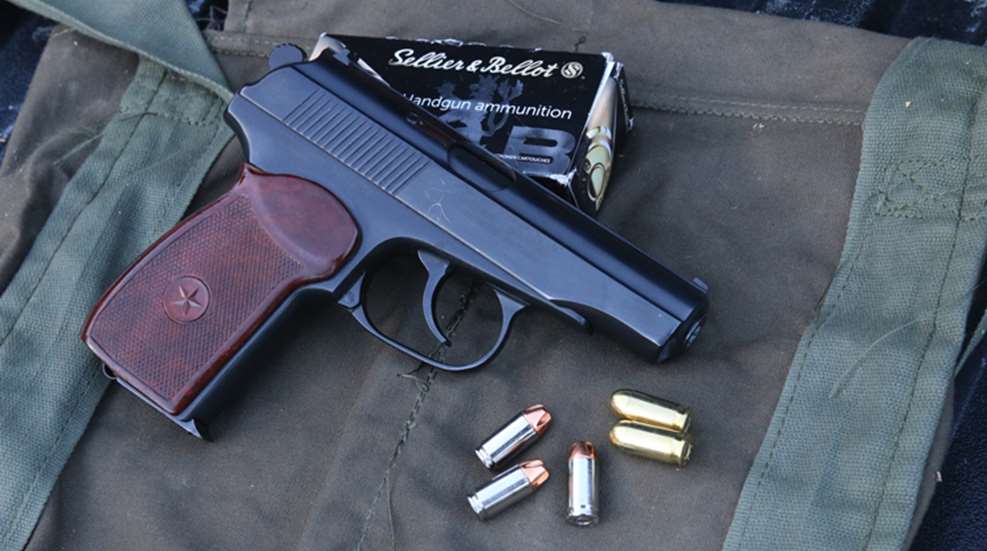 Much has been made in recent years about how the Glock has become the "universal pistol," being available and in wide use all around the world. That may be, but in many parts of the developing world that title still belongs to the humble Soviet Makarov. The compact pistol chambered in the eponymous 9x18 mm Makarov was produced in the zillions by just about anyone not in NATO, and is still a widely available and actively used handgun. I've encountered them in just about every country I've worked.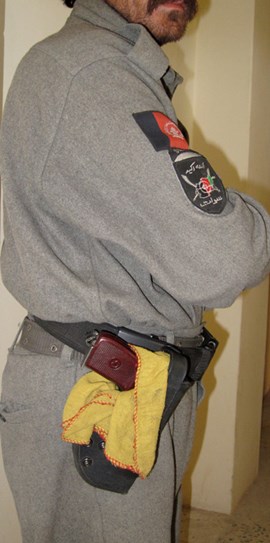 The Makarov is actually a pretty concealable pistol, being in the same size class as the Walther Polizei Pistole (PP), which was once a classic undercover/plainclothes gun in the pre-Glock 43 era. I can't tell you how many times I have seen a Mak produced from under robes or out of pockets in the Afghanistan's Helmand Province. More than once I noticed Afghan Police with coalition provided nylon holsters (presumably for the S&W Sigma the United States provided them) stuffed with rags so that a Makarov would fit it.
I have a good friend who was once deployed to train a high profile unit in the Arabian Peninsula. He and his men were armed with Beretta M9s and were not equipped with good concealment holsters, although the overall threat level required them to be armed as they were out and about when not in the unit's camp. The Beretta can be concealed well, but requires a good belt and holster to do so. Otherwise it is often both uncomfortable and pretty conspicuous.
My friend, the officer in charge of the SOF team, spied the ubiquitous Makarov while out in the bazaar and had a sudden flash of inspiration. A few questions to the team's interpreter confirmed his suspicion and forthwith the interpreter was off to the bazaar with several $20 bills and a mission. When the terp' returned he had a sack full of lightly used Pistolet Makarovas. The team then carried Maks tucked in their waistbands for the balance of that deployment when out in the 'ville. Problem solved!
In short, if you are in a developing (or stubbornly refusing to develop) part of the world, chances are strong that a bunch of Makarovs washed up there at some point and are still a commodity.
Makarovs have proliferated stateside as well at irregular intervals. There was a point in the 1990s after the fall of the Soviet Union that Maks of every variety (and odd add-on like target sights/grips to make import points) were on every other gun show table at silly cheap pricing. For a while the Maks were serious challengers to the High Point et al for a blue-collar carry gun.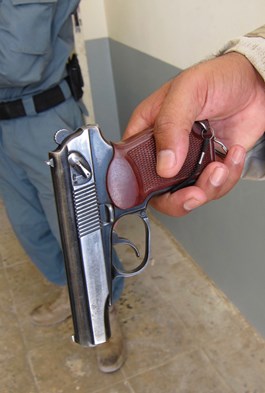 When a recent batch of Bulgarian Maks came into the country I grabbed one from Classic Firearms in North Carolina to have a training sample in classes for battlefield pickup drills. In checking it out as a "middle of the road" exemplar of the genre in terms of quality there are a couple of broad generalizations one can make about the Mak in general.
First, the design is silly simple. There is a reason that the Mak resonated so strongly in remote and austere environments. The design is simple and tends to work. When you break down the PM for cleaning it looks like there are at least a half dozen parts missing. It is like a reciprocating zip gun.
The double-action trigger pull is "useable" to be charitable, and awful by Western standards. My grandfather's bring-back Nazi Walther PP has a buttery smooth double-action that didn't make the jump to the Soviet copycat. You pull the trigger on a Mak and think you are at the end of the stroke then you pull some more and eventually the hammer falls. You can feel separate and distinct things going on inside while you are at it and those things aren't necessarily consistent pull to pull. It works but is a hindrance to accurate placement beyond a few yards.
The single-action, however, tends to be pretty good. The Bulgarian sample broke at 3.75 lbs., distributed between a long take up and a surprisingly crisp and brittle break. The sights are smallish by modern standards but decent as well. This sample shot about 4" high at 25 yds. but were well regulated for windage.
Being a fixed barrel design they tend to shoot better than you might expect. Firing groups from a barricade at 25 yds. most were somewhere in the 2"-3" range with Sellier & Bellot ball, Hornady Critical Defense, and Underwood Ammo Extreme Penetrators, with one standout 1.6" group. There are plenty of modern designs that would struggle in a head to head accuracy bout with a surplus Mak.
The Makarov performs pretty well in the hand as well. I was able to reliably slap a 3" wide steel hanger out to 15 yds. with the Underwood ammo and clear a rack of eight inch steel plates at 25 yds. reliably as long as I did my part.
The pistol does not have unpleasant recoil, but being blowback-operated there is some vigor to the cycling. In my hand there is more torque as the pistol wants to twist around the somewhat thin composite grip than there is muzzle rise. Consequently my times on the 10-yd. plate rack were in keeping with what I average with slightly more powerful 9 mm Luger subcompacts such as the S&W Shield.
A buddy of mine is an officer in a very active and major metropolitan SWAT team and had recently shared the agency's pistol qualification course with me. It seemed like a perfect opportunity so I grabbed the Mak for the "Murdertown SWAT Qual." Across stages from 25 to 5 yds. I was able to make the standards at each line with effort. The reloads were a little tough due to the Mak's heel release, so I had to make up lost time from reloading by shooting aggressively. You wouldn't want to have to qualify with the Makarov, but it was certainly doable.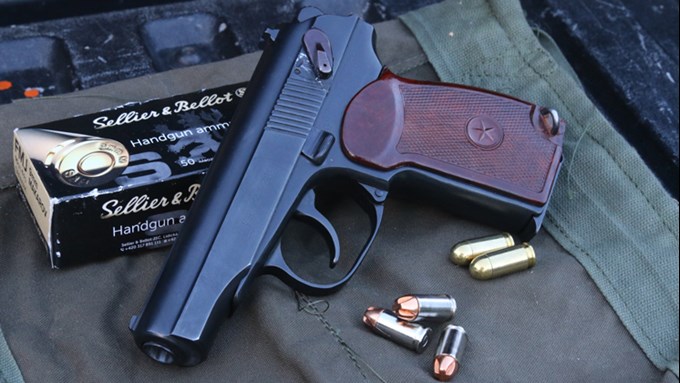 In a recent class a line of students, none having any time on the Mak, picked the pistol off of a table and fired a failure drill on the move under time pressure. All hit rather well. The little comrade is pretty easy to shoot at practical distances.
One thing that trips up most American shooters is the Makarov's hammer-dropping safety. It looks similar to the "down to safe" unit on a Beretta M9 and many double-action semi-automatics but is actually "down to fire" like an M1911 and most single-actions.
The Makarov is not a must-have for the stateside shooter but is an interesting sidearm and worth being familiar with for the world traveler.
Additional Reading:
East German Makarov: A Cold War Classic