Support NRA American Rifleman
DONATE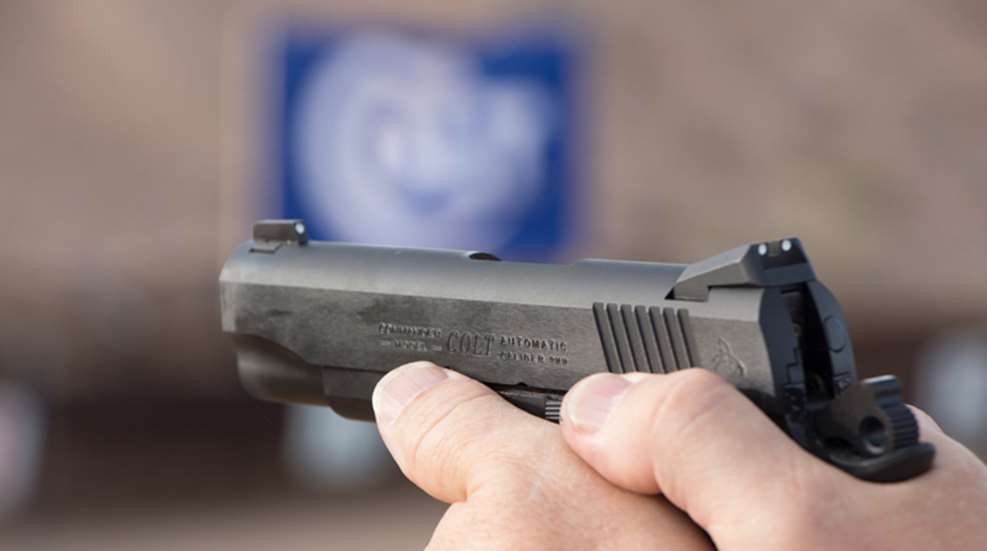 It probably should've happened a while ago. News started leaking out last week that there have been layoffs at Colt's Manufacturing Co. in West Hartford, Conn. Like many other companies that ramped up when demand was high over the past few years, Colt has been laying off employees, reportedly at least 10 percent of the workforce over the first quarter of this year—and Colt isn't alone in that.
And many assumed the sky was falling for an entire industry. Well, Chicken Little, put your Big Bird pants on and remain calm. First of all, the Colt Custom Shop has not been closed. It's under new management. We'll get to that in minute.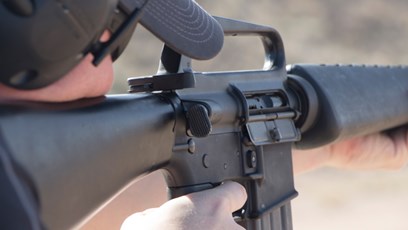 Of course, there is less demand for the principal product manufactured by Colt's. And that is the M4/AR platform. I say "less demand," but what I really mean is less frenzied, artificially inflated demand caused by activist anti-gun presidential candidates and an Oval Office hostile to the rights of law-abiding Americans who own firearms. Interest in the semi-automatic AR platform is likely higher than ever, but there is little in the way of external political forces motivating buyers to pick one up today.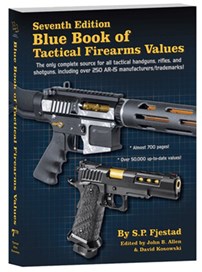 I just received an excerpt from my friend Steve Fjestad—he owns the Blue Book of Gun Values and is in the process of completing the 38th Edition—in which he lists the hundreds and hundreds of makers of the AR platform. That's a pretty crowded market. There is a race to the bottom with ARs retailing for less than $500, and as one Colt official told me, "We can't and shouldn't compete in that space. That's not what Colt does." That's good, because Colt simply cannot. 

The modern Colt, the West Hartford Colt, the rambling brick and steel 1960s buildings on the other side of town—not the "onion" right off the freeway downtown—is a company that in the past decade or two has been really good at making one thing, and that is the M4/AR—a deliberate choice made by previous management. Colt is probably one of two places in the world that can make 1,000 of them a day. The problem is the world does not want 1,000 of them a day right now. True, there are active U.S. military contracts, as well as foreign sales to friendly nations around the world. But it's not enough to sustain two major manufacturers dedicated to manufacturing them sustainably at that rate. The other one, of course, is FN America in Columbia, S.C. When you do not have orders for 1,000 guns a day, you don't need a workforce requisite to make that number of guns. Colt, like everyone else, ramped up for the surge, now it is adjusting to market demand. The hip term for that these days is "rightsizing."
Again, this is not the end of the world. This is a correction that probably should've occurred sometime ago. The West Hartford facility is not the most modern manufacturing facility (although Colt has bought some new machines), and there is a union workforce there that, frankly, costs more than workers in quite a few other plants. And the guns are built to a high standard.
While many are declaring Colt is finished, I could not disagree more. Frankly, the company is in a better position to be successful than at pretty much any point during my more than 25 years of watching the most famous name in American firearms limp along. The company is in the midst of a pivot back to commercial sales, and management there has a very good plan not yet fully executed.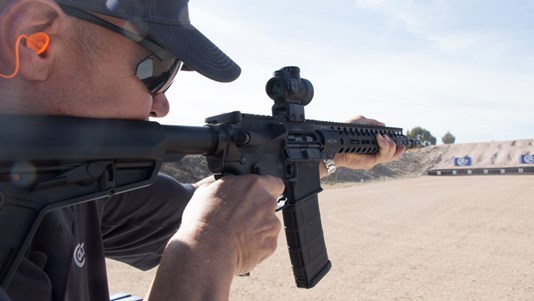 Current management has focused on dealers (there are now nearly 4,000 stocking Colt dealers in stark contrast to just even a couple years ago) and distributors in a very professional and organized manner. They've also reduced the number of SKUs in the M1911 line and developed new variants that are a good value for the features. Something the company is doing with rifles like the Colt Combat Unit carbine, too. One must remember that other companies, Kimber for example, and there are others, make a lot more M1911s every day than Colt. While M1911 production has been ramping up at Colt, it's still not the primary product coming out of that plant.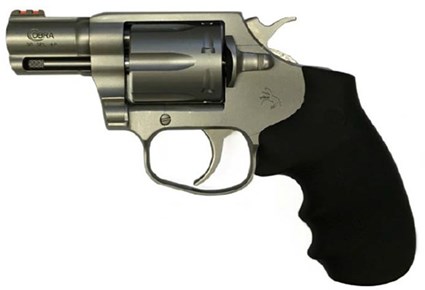 The other welcome wildcard is the Cobra revolver. It is slated to be the next cover gun for American Rifleman. The gun shot very, very well and has an excellent double-action trigger. At $700, it is not inexpensive, but it is a gun that consumers seem to really be interested in buying. And that's the key in tough times—make guns people want to buy at a price that is a good value. Innovate. And be smart.
Colt recently restructured its debt, making its creditors investors. So it's not like a John Cougar Mellencamp song waiting to happen.
Remember, Colt is a business trying stay in business and make a profit for its owners and investors. It is not Peoples' Collective Tractor Factory No. 27 making tractors no one wants only to put them out in a Siberian tractor park to rust. Unfortunately, no company can guarantee its employees that there will always be work for them. That includes gunmakers with great names. It's terrible when anyone loses their job, but sometimes company leaders need make changes and tighten belts to ensure the survivability of the company itself. I have been on the factory floor at Colt, and I know how much President Veilleux values his workers. This could not have been easy for him.
It came out last week that the director of the custom shop had been part of the "rightsizing" and consolidation, but I have been told the overall number of polishers or gunsmiths has not been reduced—just a few months ago, they added an engraver. The guys in the custom shop have played a big role in improving the M1911s you see in the Colt catalog.



A little while ago, customer service and the custom shop were separated, and company officials say the custom shop will try to improve the customer service experience and reduce the backlog and wait times that have become almost legendary. A look at the site today says, "Due to overwhelming demand the Colt Custom Shop is currently and temporarily not taking new orders at this time while we address our considerable backlog. Please check back soon for updates." That's not good. I am told Mark Redl, who already wears a number of hats in West Hartford (including professional shooter and product marketing manager), will be taking over the supervisory responsibilities for the custom shop.
Realize that the Colt Custom Shop has been one of the most profitable areas of Colt. It always has been. Just like the Performance Center at Smith & Wesson. Even when other areas of the plant have faltered, the custom shop has succeeded. And it is the aspiration of most Colt workers to get drafted into the major league, to go through a battered metal door and put on a Colt Custom Shop apron. Again, making guns consumers want to buy is a good way to keep your workers at their machines. It appears some resources should be shifted.
As a guy who's given up on Colt quite a few times over the decades, I'm not ready to throw in the towel. They have good management, the employees make good products, and it is my hope that they come out of this fighting and more competitive. And taking orders.