Support NRA American Rifleman
DONATE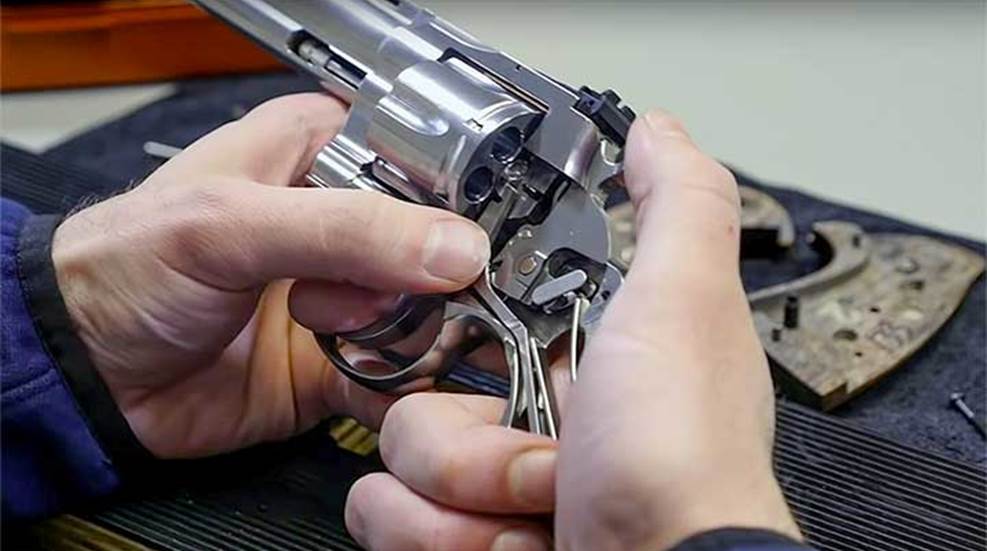 YouTube has indeed changed our world. NRA Publications, of course,
has its own channel
on which you can find all of the videos that we produce—including segments from
"American Rifleman Television."
But YouTube can also have its downsides.
Recently, a prominent and respected YouTube personality had problems with the new
Colt Python
. He shot the gun extensively, praising it highly for about a half-hour, until he had issues with cylinder rotation.
Then other YouTubers and online forums started reporting problems—mostly secondhand—even throwing the "R" word around. And that word is recall. Was this next
SIG Sauer P320 "Sharknado"?
Having had enough of this nonsense—I've shot six 2020 Pythons so far without a hitch—I picked up the phone and spoke directly to Colt Senior Vice President Paul Spitale. According to him, at the time of this writing, exactly 18 Pythons have come back to Colt with issues of any sort. Most of those guns were returned for cosmetic reasons. I saw at least one example with a muzzle crown that certainly should not have left West Hartford. To be clear, there is no recall, but there will be some small changes as production moves forward. Colt's Justin Baldini explains it all in a
clear and helpful video here.
Spitale told me
that approximately 2,500 guns had been shipped to distributors. Six guns out of 2,500 had been reported with mechanical issues to the people who fix them under warranty. It appears that the sideplate had worked loose on the YouTuber's gun. Whether it was torqued improperly at the factory or loosened after a few days of heavy shooting is unknown. But if the sideplate is loose, the hand or pawl can move above its ratchet on the cylinder star, which could lead to some of the issues that made it onto YouTube. Colt is adding thread locker on future production to prevent sideplates loosening.
There were four guns returned with reported "light primer strikes," and Colt is increasing leaf spring tension on future production. It's still within specification, but on the heavier side. As Spitale told me, "If there's a problem with any Colt, we will stand behind it," adding, "If a consumer had a bad experience, we'd like to create a better one."
The Python has created enthusiasm for revolvers among people who have handled nothing but striker-fired pistols their whole lives. It has been decades since double-action revolvers were standard-issue for police, and simple things to veteran sixgunners—such as keeping your hands, fingers and feet away from the cylinder gap— have been lost in a generation.
A few years ago, I asked my friend Bill Vanderpool, who used to train FBI agents how to shoot double-action revolvers, to write an article on proper shooting techniques for them.
You can find it here
.