Support NRA American Rifleman
DONATE
Gallery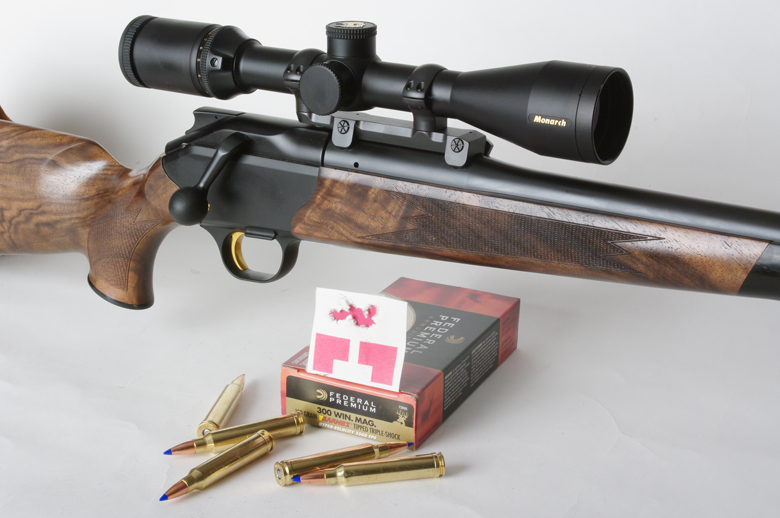 Highly Accurate
While the R8 is an interchangeable barrel/bolt gun, it is still capable of fine accuracy. Here a .300 Win. Mag. R8 topped with a Nikon 2.5-10 Monarch scope lies with its five-shot, 0.95" target made firing Federal's 130-grain Barnes Tipped Triple Shock X bullet.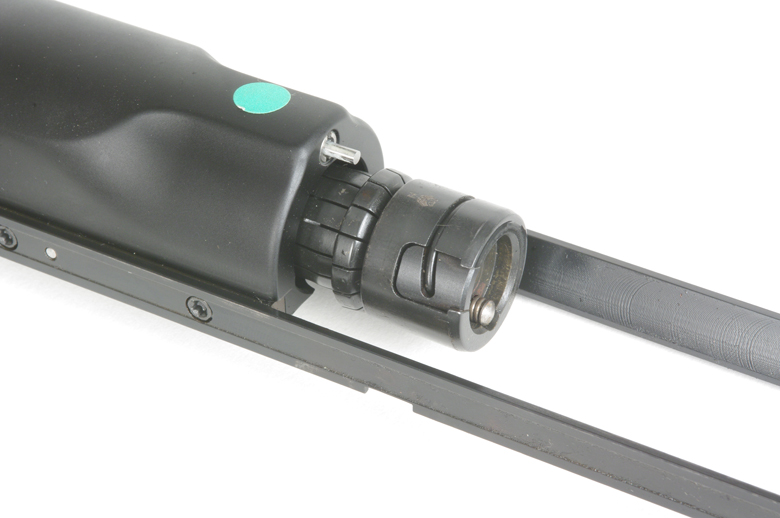 Ejector and Extractor
Visible in the face of the bolt is the plunger-type ejector and short, pivoting, claw-style extractor.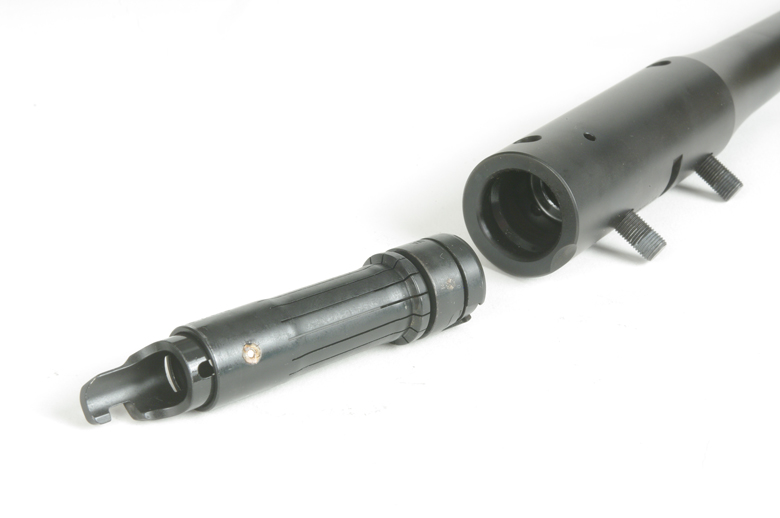 R8 Bolt
The R8's bolt features a split collet-style bolt that expands into an annular groove in the barrel for lockup.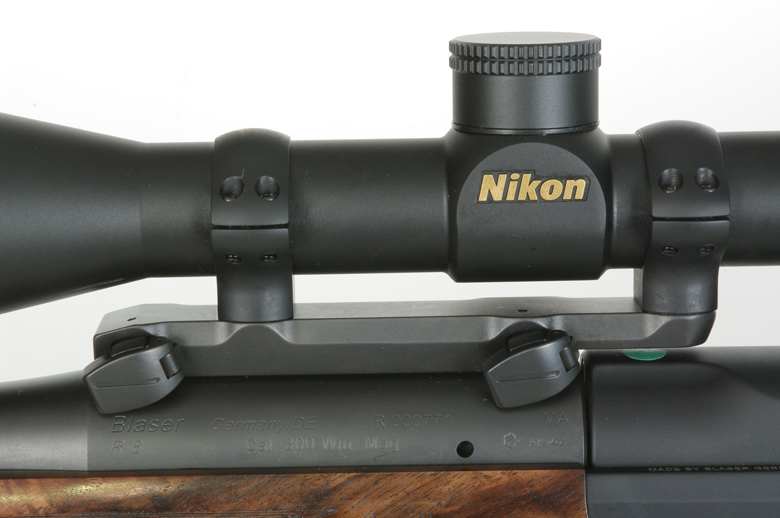 Tool-Free Removal
Small levers on the mount's left side facilitate rapid, tool-free removal and replacement of the scope.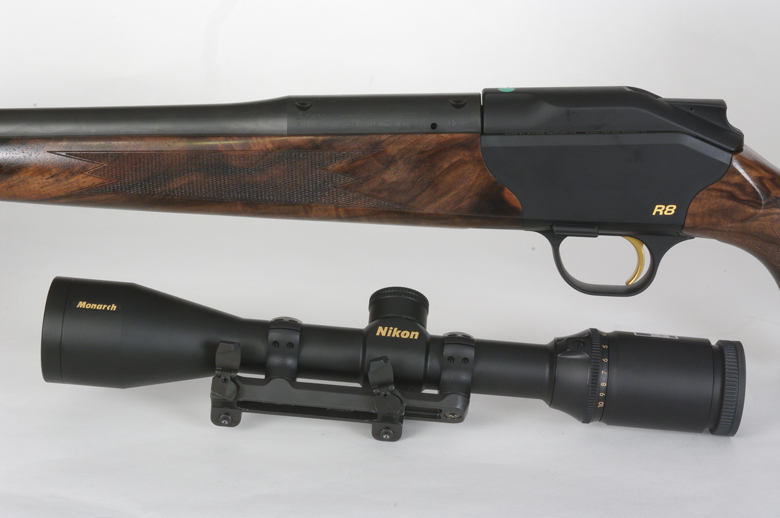 Blaser Scope Mount
The Blaser scope mount is a claw-style design that incorporates studs that engage depressions in the barrel's surface. The author found that it did provide true-return-to-zero performance after removal and remounting.