by
posted on September 10, 2021
Support NRA American Rifleman
DONATE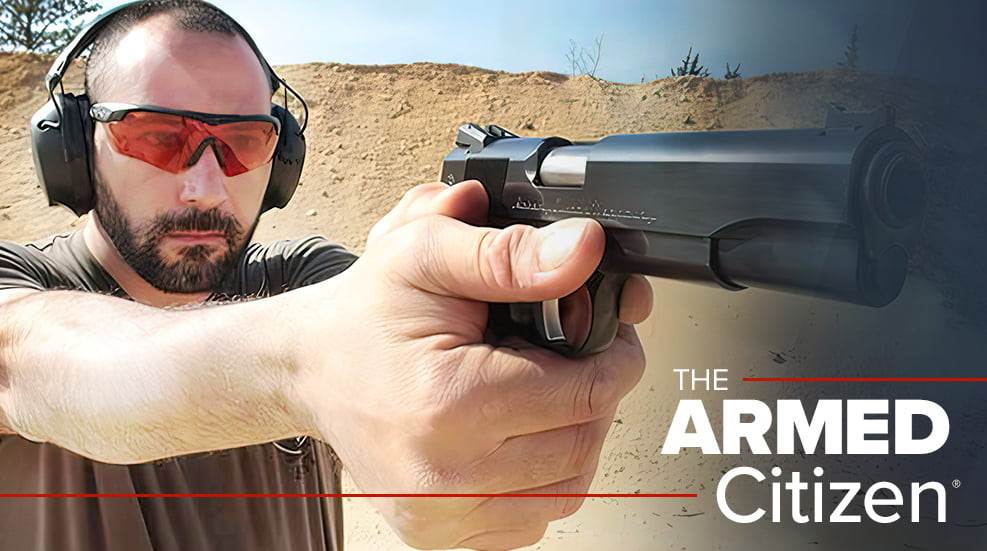 Armed Citizen® Today

An armed citizen defended himself and another in Bricktown, Okla., when an armed man tried to rob them on Aug. 23, 2021.
The two would-be victims were in a parking lot near a U-Haul facility when they were approached by a man. That man then pulled out a handgun, and demanded that the two surrender their property. In response to the threat, the armed citizen drew his own handgun and shot the would-be robber. The shot incapacitated the robber, and Oklahoma City Police attempted to resuscitate him when they arrived.
However, the robber soon died from his injuries. The armed citizen and the other victim were not injured in the incident, and have cooperated with authorities. (news9.com, Oklahoma City, Okla., 08/23/2021)

From the Armed Citizen® Archives- January 1987

John Park was cleaning a Fountain Valley, Calif., convenience store prior to closing when two men walked up behind him. The intruders, one armed with a large knife and the other with a baseball bat, threatened the 62-year-old employee and demanded money from the till. As Park backed away from the register, the men began pushing him. The employee pulled a revolver and opened fire, killing one would-be burglar. The accomplice fled. (The Times, Los Angeles, Calif.)