by
posted on October 11, 2021
Support NRA American Rifleman
DONATE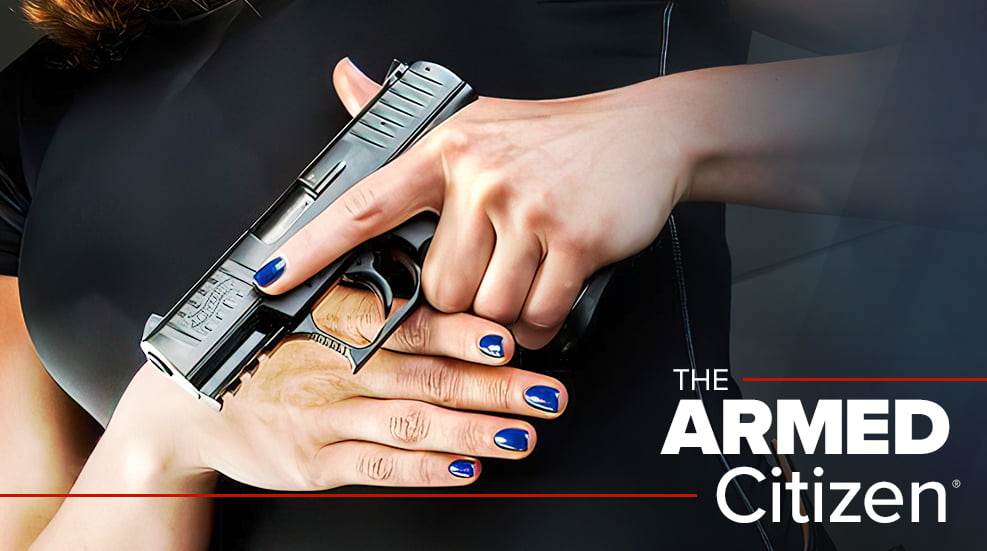 Armed Citizen® Today

An armed citizen in Seattle, Wash., managed to hold his own when a robber attempted to hold him up on Aug. 31, 2021.
The 39-year-old would-be victim was walking near the 1000 block of East John Street around 1:12 a.m. that early Tuesday morning, when a young man approached him. The 24-year-old robber then threatened the older man and demanded money. In response to the young hoodlum's threat, the man drew his handgun and shot the robber.
The hit ended the threat, and authorities soon arrived to the scene. The stricken young robber was taken to a local medical center, where he succumbed to his wounds shortly thereafter. (komonews.com, Seattle, Wash., 08/16/2021)

From the Armed Citizen® Archives - February 1987
After robbing a Fort Wayne, Ind., pizza store, a stickup man attempted to rob Scott Collier's liquor store. When the man came in wearing a mask and his hand shoved in a pocket, the store owner grabbed a shotgun and forced the would-be robber to lie on the floor. Collier frisked the man and called police, who booked the man on two counts of armed robbery. (The News-Sentinel, Fort Wayne, Ind.)