by
posted on November 8, 2021
Support NRA American Rifleman
DONATE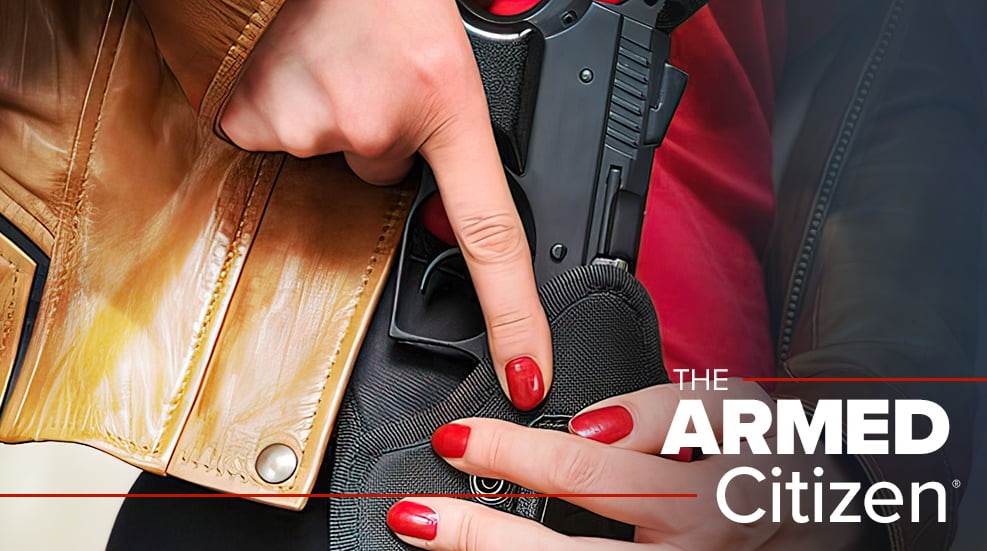 Armed Citizen® Today

A homeowner in Jefferson County, Mo., was ready when a group of robbers targeted his residence on Sept. 16, 2021.
It was sometime before 1:40 a.m. that Thursday morning when the homeowner heard a knock at his door. When he went to answer it and asked who was there, a voice he didn't recognize replied. Whoever was on the other side of the door was also rattling the door knob, as if to force themselves in. Alarmed by the predicament, the homeowner retrieved his revolver and then went back to check the door.
When he opened the front door, the homeowner was greeted by two men on his porch wearing masks. One of the masked crooks reached inside the doorway and sprayed mace. In response, the homeowner fired a shot, then closed the door and locked it before calling police. When sheriff's deputies arrived at the home, they discovered one of the masked crooks on the front porch dead from a gunshot wound. They later stopped a SUV in the area that turned out to be the surviving robber and getaway driver, who were arrested for the burglary. (stltoday.com, St. Louis, Mo., 09/16/2021)

From the Armed Citizen® Archives - March 9, 1987
A Bridgeport, Conn., resident went to help two men who said their car had broken down near his home. But when his wife saw the pair strike her husband with a hammer, she came out of the house firing a .38-cal. revolver. She struck one of the assailants, and two suspects were arrested at a local hospital where the injured man sought medical treatment. (The Evening Post, Bridgeport, Conn.)