by
posted on November 5, 2021
Support NRA American Rifleman
DONATE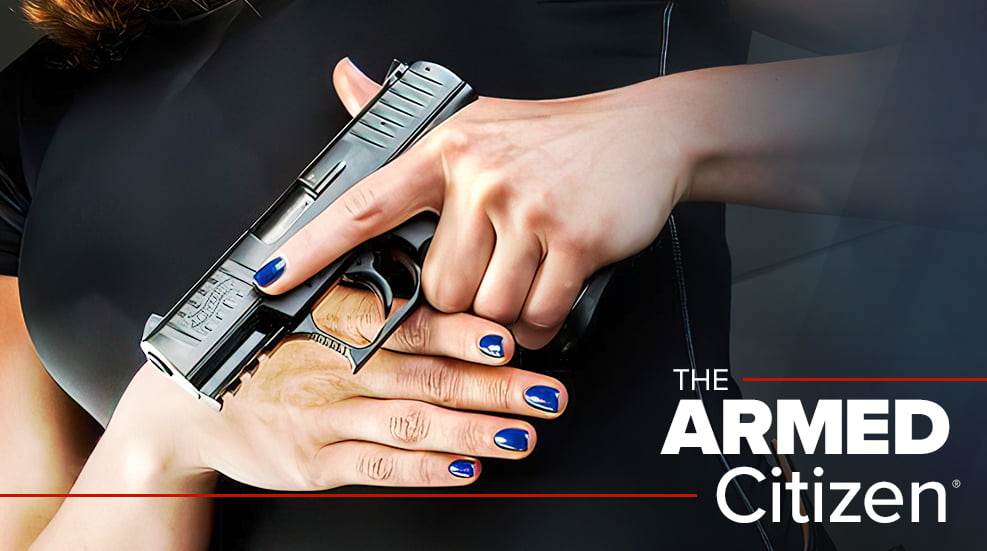 Armed Citizen® Today

An armed citizen in Atlanta, Ga., defended his property and self when two young robbers broke into his parked car on Sept. 10, 2021.
The owner of the car was exiting a Publix store that Friday when he noticed two people trying to break into his car and that they were armed. In response to the robbery, the owner of the car confronted the duo, which resulted in an escalation of the situation with the two youthful armed robbers. As stated by Atlanta Police Department Deputy Chief Timothy Peek, the owner "chose to take his weapon and defend himself against the people that were breaking into the vehicle."
The owner drew his handgun and opened fire on the two, striking and killing one of the crooks inside his car. The other teenage crook began to run off and shoot back at the armed citizen, who returned fire and managed to strike the young offender in the wrist. The surviving, yet wounded, 17-year-old robber was later apprehended by authorities, and booked into the Fulton County Jail after receiving treatment for his wound. On top of charges for entering an auto, possession of a firearm during the commission of a felony and the possession of a firearm by a person under the age of 18, the young crook was also charged for felony murder for the death of his accomplice. (11alive.com, Atlanta, Ga., 09/12/2021)

From the Armed Citizen® Archives - March 7, 1987
At a Cleveland, Ohio, doughnut shop a knife-wielding robber ordered two female clerks to lie on the floor. When he ordered Bonnie Kerkhoff to hand over her purse, she complied but produced a .38-cal. revolver from it and fired at the intruder, wounding him. Police charged a wounded suspect with aggravated robbery. (The Plain Dealer, Cleveland, Ohio)