by
posted on November 29, 2021
Support NRA American Rifleman
DONATE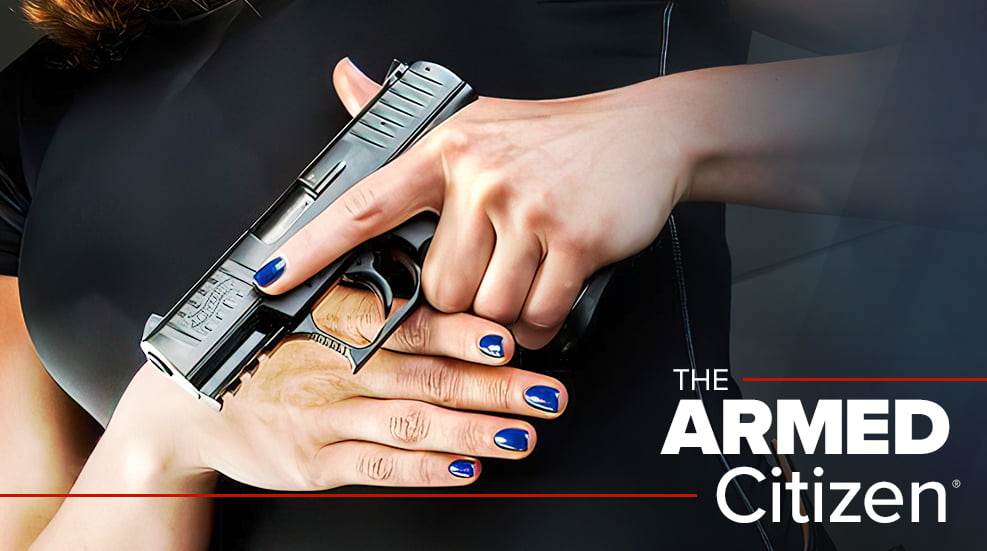 Armed Citizen® Today

A woman in Baton Rouge, La., defended herself when a game-console sale went sideways on Sept. 28, 2021.
The woman had listed an Xbox game console for sale on Facebook Marketplace and was contacted by a young man who wanted to purchase it. They agreed to meet for the transaction at the woman's apartment after she got home for work that Tuesday evening. When the 20-year-old purchaser arrived at the apartment sometime around 8 p.m., he approached the seller and produced a handgun. The crook then held the pistol to the woman's head as she held the console.
In response to the rapid change of the situation, the woman dropped the gaming console on the ground and began to run towards her car. As she fled, the armed crook picked up the console and began firing at her. The woman was able to draw her own handgun and return fire. This prompted the armed robber to flee himself, after which the woman made it to her car and called police. Authorities later tracked down the young crook, who went into a local hospital for treatment of several gunshot wounds. He was booked a day after on charges of attempted murder and armed robbery. (theadvocate.com, Baton Rouge, La., 10/07/2021)

From the Armed Citizen® Archives - April 2, 1987
Joe Aycock was asleep in his Gardendale, Ala., home when he heard someone try to break I  and saw hands attempting to open the back door. He got his .357 Mag. and held it on a knife wielding intruder, leading the man to a phone to call police. The burglar made a grab for the gun and, in the ensuing struggle, Aycock shot the intruder, wounding him. (The North Jefferson News, Gardendale, Ala.)