by
posted on November 12, 2021
Support NRA American Rifleman
DONATE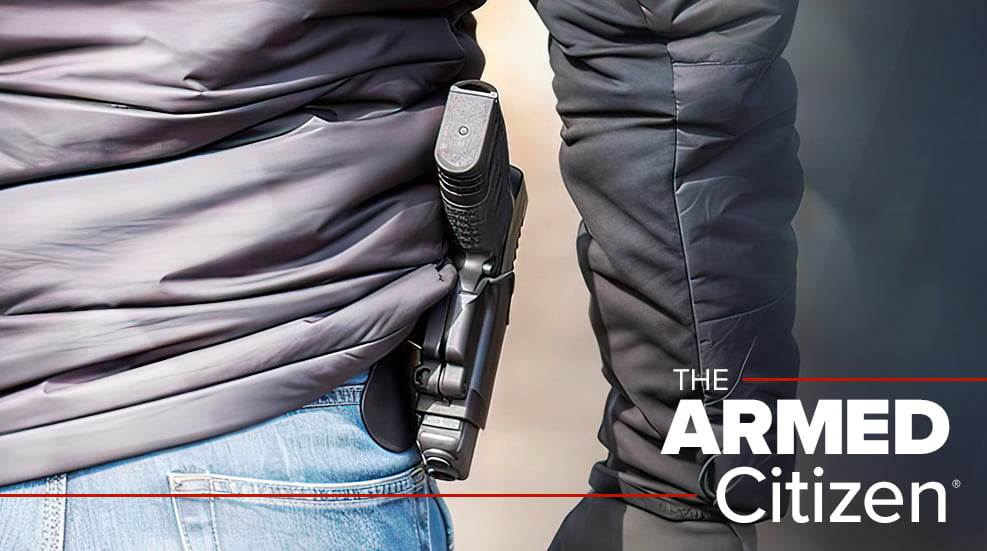 Armed Citizen® Today

A resident of a North Olmsted, Ohio, home defended her spouse from a home invader on the night of Sept. 19, 2021.
The couple's evening was interrupted just before 11 p.m. that Sunday, when a 21-year-old woman forced her way into the home. Once inside, the intruder encountered the couple and attacked the 72-year-old husband. In response to the life-threatening situation, the 69-year-old wife rushed to get a gun before coming back to aid her spouse.
The wife then shot the intruder once, striking her in the stomach. When North Olmsted Police Department officers arrived to the home, they found the young female robber, from Cleveland, Ohio, in serious condition. She was taken to a local medical center, where she later died of her wound. The robbery attempt shocked neighbors, and police were still trying to piece together why the home was targeted. (cleveland19.com, Cleveland, Ohio, 09/20/2021)

From the Armed Citizen® Archives - Feb. 13, 1987
Shu Kun Lee was alone in his Jersey City, N.J., stationary store when a man walked in, pulled a revolver and demanded money. As the proprietor began walking to the back of the store, the gunman struck Lee with the gun. The intruder began to take the money, and Lee grabbed his licensed .38-cal. revolver, warning the man to stop. When the criminal replied he was going to take the money and then shoot Lee, and then turned his gun toward him, the owner fired, wounding the man. With the aid of a customer, Lee held the wounded suspect for police. (The Jersey Journal, Jersey City, N.J.)