by
posted on June 6, 2022
Support NRA American Rifleman
DONATE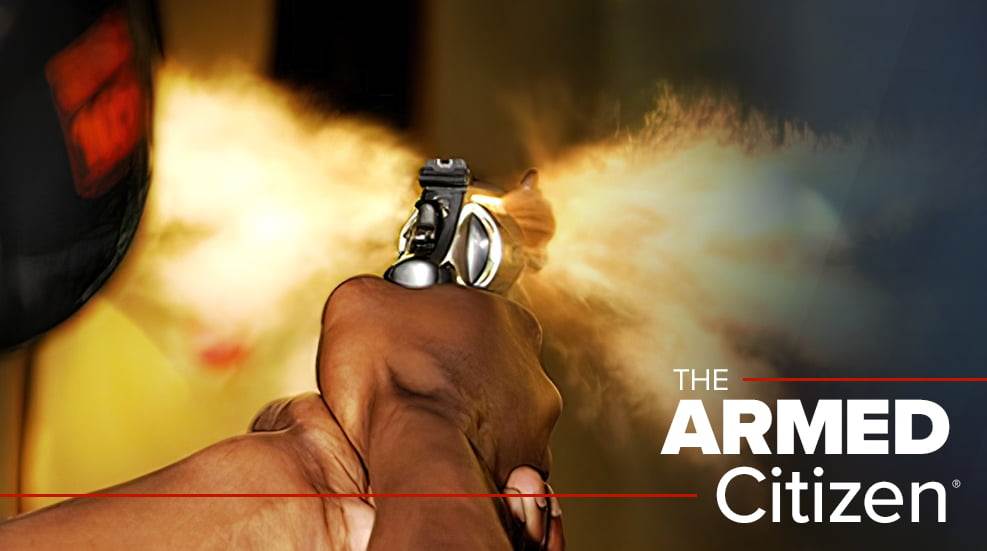 Armed Citizen® Today

A Houston, Texas, homeowner defended himself when he encountered a knife-wielding stranger on March 15, 2022.
The homeowner had recently experienced several attempted break-ins, so he was already on alert around 8:00 p.m. that Tuesday evening as he checked around his property. When he tried to open the side door, he could open it. At the same time, he noticed someone else inside his home and went around the house towards the front door. As he was doing so, the intruder emerged from the home, wielding a knife, and approached the homeowner.
Still on his property, the homeowner attempted to retreat from the armed stranger, but the intruder continued his advance in a threatening manner. Fearing for his life, the homeowner drew a pistol he had on his person and shot his would-be attacker once, subduing him. When police arrived later, they discovered the stricken assailant, who was taken to a local hospital, where he later died of his wound. (abc13.com, Houston, Texas, 03/16/2022)

From the Armed Citizen® Archives - June 21, 1987
Ninety-six-year-old Susie Ward of Los Angeles, Calif., declined the aid of neighbors after thieves broke into her garage and stole four bicycles. Instead, armed with a pistol, she staked out the garage and soon surprised two juveniles breaking in. She detained one intruder while the other was captured by police a block away. (The Arizona Republic, Mesa, Ariz.)