by
posted on June 3, 2022
Support NRA American Rifleman
DONATE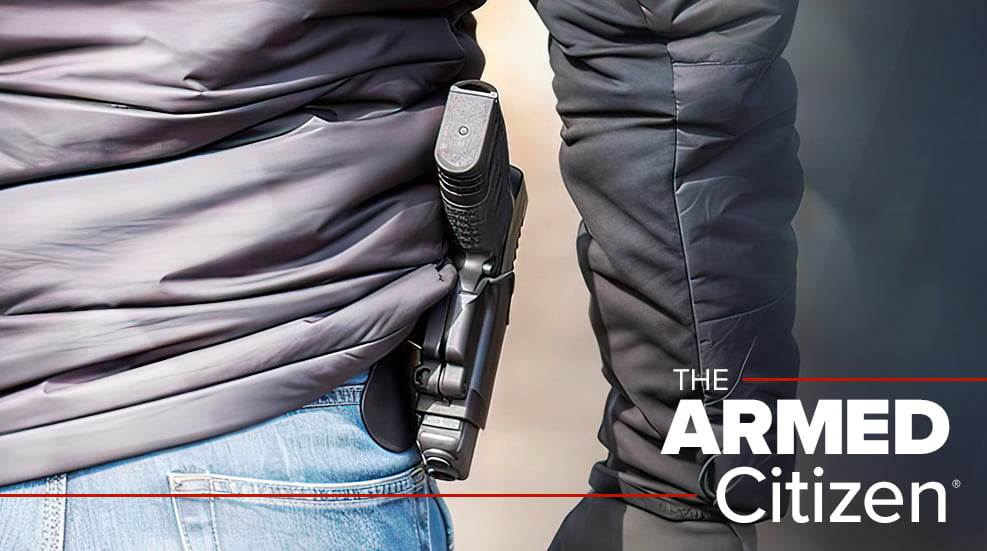 Armed Citizen® Today

A homeowner in Fontana, Calif., defended himself when an intruder allegedly broke into the home on March 5, 2022.
The homeowner was at home alone around 11 p.m. that Saturday night, when he noticed a stranger forcing his way in. Upon witnessing this, the homeowner dialed 911 and armed himself with a firearm. While on the phone with police, the homeowner and intruder encountered each other, and a firefight soon erupted as the would-be burglar and homeowner exchanged gunfire inside the home.
The homeowner's aim was better, though, and the intruder was struck by a round in the upper torso, subduing him. When police arrived on the scene later on, they discovered the deceased burglar on the floor where he fell, wearing gloves, a face mask and still clutching the gun he fired at the homeowner. The homeowner also reported that he had several guns stolen from his property that morning, though it is unclear if the slain intruder was associated with that incident. (abc7.com, Los Angeles, Calif., 03/06/2022)

From the Armed Citizen® Archives – June 22, 1987
John Boyd, A San Antonio, Texas, convenience store clerk, was behind the counter when two men entered his store and demanded money. One intruder brandished a pistol and threatened to "blow the clerk's head off." When the robber fired at Boyd, wounding him, Boyd drew his revolver and returned fire, mortally wounding one intruder and forcing the other to flee. The slain robber was identified by police as having been released from prison on parole. (The Light, San Antonio, Texas)