by
posted on July 18, 2022
Support NRA American Rifleman
DONATE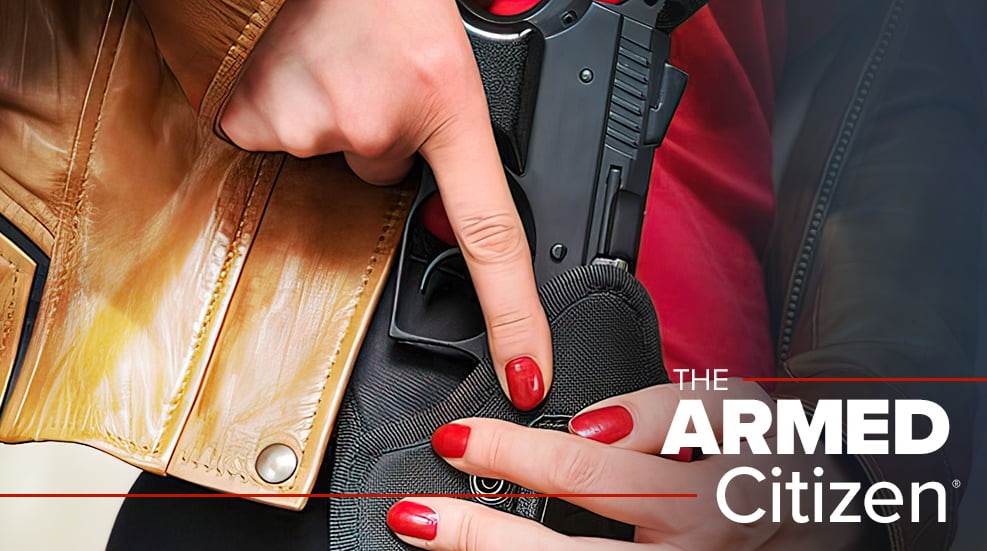 Armed Citizen® Today

A man in Liberty County, Texas, was forced to defend himself when a disgruntled neighbor allegedly tried to attack him in his own home on May 1, 2022.
The neighbor was confronting others over damage to his truck that Sunday night and accused two men living in a nearby home as the culprits. The neighbor then got into a heated confrontation with the two around 11 p.m., and refused to leave them alone. When one of the men went back inside their home, the pugnacious neighbor followed him inside. the 54-year-old resident ran into his bedroom and locked the door, while also arming himself with a 12-ga. shotgun. The neighbor tried to force his way into the bedroom for a short time, then stopped.
After waiting a while, and assuming the neighbor had left, the resident opened his bedroom door and peered out. He discovered that the neighbor was still standing there, and then began to advance into the bedroom. Fearing for his own safety, the resident fired two shots at the neighbor. It wasn't known if any of the shots hit their mark, as the neighbor then rushed out of the home and into the yard. The resident then went out of his room to the front door to investigate, when he spotted the neighbor making another rush at him from outside. It was then that the resident fired a third and final shot, striking the assailing neighbor and mortally wounding him. (sanluisobispo.com, San Luis Obispo, Calif., 05/02/2022)

From the Armed Citizen® Archives – June 16, 1987
After an earlier burglary at his Chicago, Ill., home, college professor James Kenevan was prepared when he heard glass breaking at the rear of his house. Grabbing his revolver, Kenevan investigated. When an intruder suddenly jumped out of a hallway, Kenevan fired, wounding the burglar. The professor then administered fist aid, and the man admitted burglarizing Kevenan's house the day before. (The Tribune, Chicago, Ill.)