by
posted on December 17, 2021
Support NRA American Rifleman
DONATE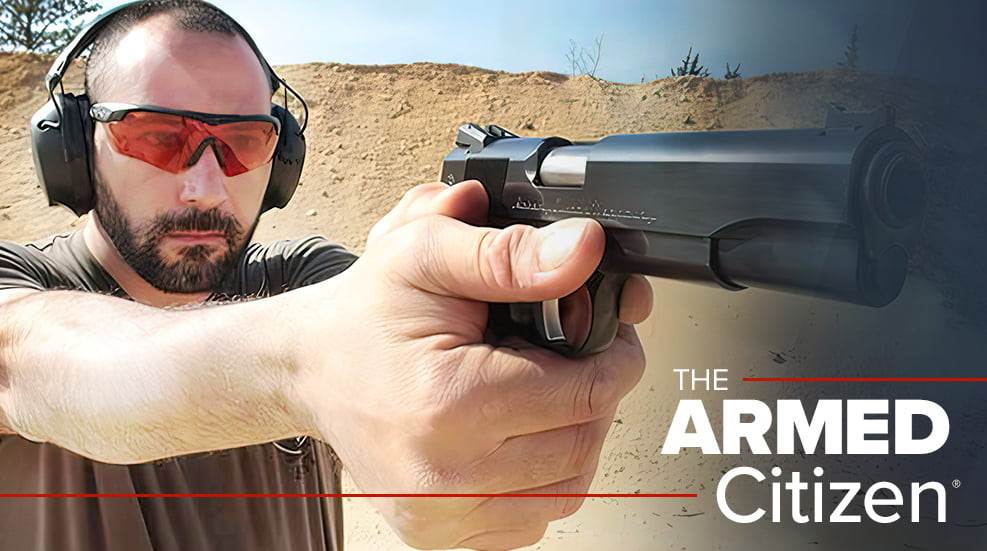 Armed Citizen® Today

The resident of a Elmira, N.Y., home came to the rescue of another when a trio of armed robbers forced their way in on Oct. 29, 2021.
Some time before 11 p.m. that Friday night, the three home invaders, one of whom was armed with a handgun, broke into the home and went inside. While searching the home, they came across a resident. A struggle ensued between the resident and the robbers, during which the resident was shot. As the wounded resident continued to struggle with his attackers, another resident approached with his own firearm.
The armed resident shot one of the intruders, prompting the other two to flee the home. When police arrived, they found the wounded resident and stricken home invader, with both being taken to local hospitals. Both were expected to make full recoveries and police were still on the search for the other two accomplices. (wevy.com, Horseheads, N.Y., 10/30/2021)

From the Armed Citizen® Archives - April 4, 1987
Esther Flores heard glass breaking on the back porch of her Pontiac, Mich., home, so she called police and got her .38-cal. revolver. She confronted an intruder and told him to put his hands on the door and his head through the window he had just broken. The 72-year-old resident kept the intruder at bay until police arrived, but the man fled when the authorities showed up. He was caught after a short chase and charged with a count of assault with attempt to commit murder. (The Press, Oakland, Mich.)