by
posted on August 26, 2022
Support NRA American Rifleman
DONATE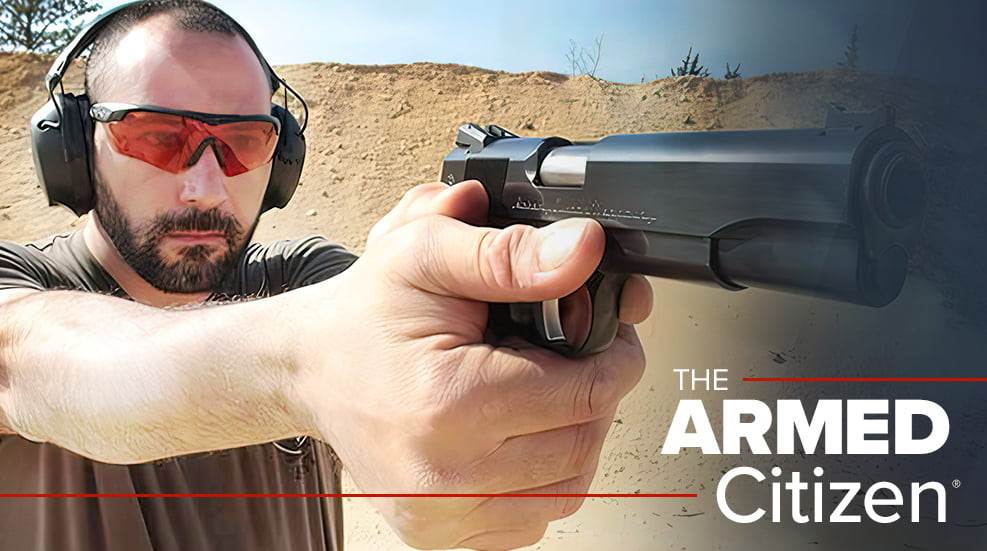 Armed Citizen® Today

A Riverton, Wyo., woman took action when an intruder broke into her home on May 21, 2022.
The woman was at home with her current boyfriend early that Saturday morning, when an intruder allegedly forced his way in through the secured front door of the home. Once inside, the intruder then confronted both residents. As it turned out, the 24-year-old intruder was an ex-boyfriend of the woman, and he physically attacked her current boyfriend. As the two struggled, the woman ran to a bedroom and retrieved a pistol.
As the intruder continued his assault on the boyfriend, the woman, fearing for the life of her assailed boyfriend, opened fire. The shots struck the ex-boyfriend, critically injuring him and ending his assault. When police arrived, they found the stricken intruder, who was airlifted in serious condition. Police said that evidence supported the woman's act of self-defense. (k2radio.com, Casper, Wyo., 05/23/2022)

From the Armed Citizen® Archives – Aug. 19, 2022
Sid Bowden and Grey Hammett of Baton Rouge, La., teamed up after Bowden's son noticed two suspicious men trying to get into a neighboring house. After notifying police, Bowden reached for his shotgun and Hammett grabbed his revolver. The duo then took up vantage points around the house to prevent the burglars for leaving. Police later arrested three suspects on burglary charges. When asked why he and his neighbor had taken action, Bowden replied, "If we hadn't taken action, they would have been back again tonight." (The Morning Advocate, Baton Rouge, La.)