by
posted on August 19, 2022
Support NRA American Rifleman
DONATE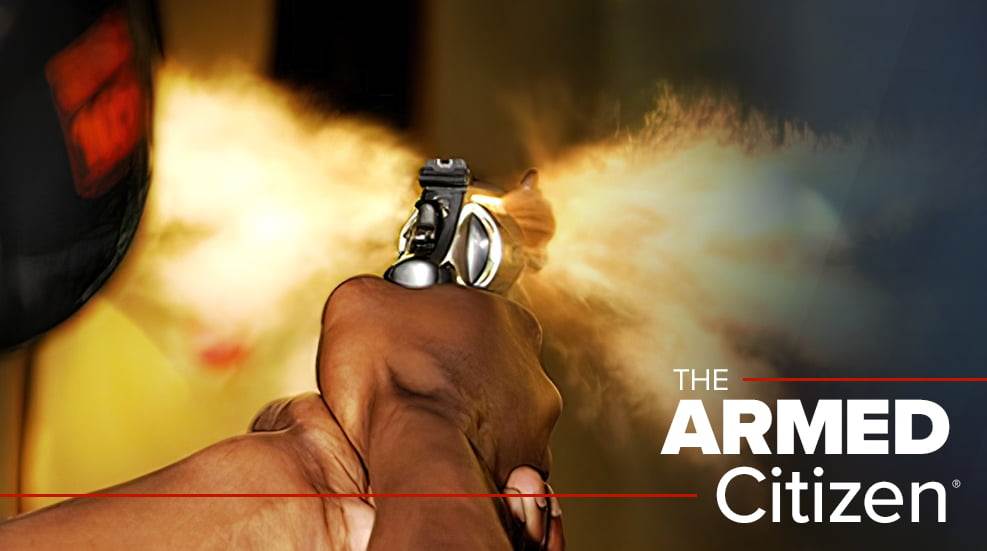 Armed Citizen® Today

A Walnut, Calif., resident acted in self-defense when he encountered a suspected burglar in his home on May 20, 2022.
The 27-year-old resident was inside his home that Friday night when he heard footsteps around 4 a.m. Arming himself with a firearm, the resident then searched the home looking for the source of the steps. While searching, he came across a stranger inside his home who was armed with a pistol. Both men opened fire at one another at close range, with the resident's aim proving to be better than the would-be robber.
Several rounds from the resident struck the man in the upper body, incapacitating him. An accomplice outside the home fled as the shots rang out. When police later arrived on the scene, they found the stricken home invader, deceased. Both residents were home during the incident, and none of them were injured. (ktla.com, Los Angeles, Calif., 05/21/2022)

From the Armed Citizen® Archives – Aug. 17, 1987
U.S. Fish and Wildlife Service biologist B.J. Schmitz was puzzled when the geese she was studying about 185 miles northwest of Fairbanks, Ak., began stirring. Glancing up, she found a grizzly bear about 15 ft. away digging roots. The bear charged as Schmitz pumped a shell into her 12-ga. shotgun's chamber. Her shot from the hip took the grizzly in the head, killing it instantly. "What if I hadn't had my gun?" Schmitz reflected afterward. (The Times, Seattle, Wash.)