Support NRA American Rifleman
DONATE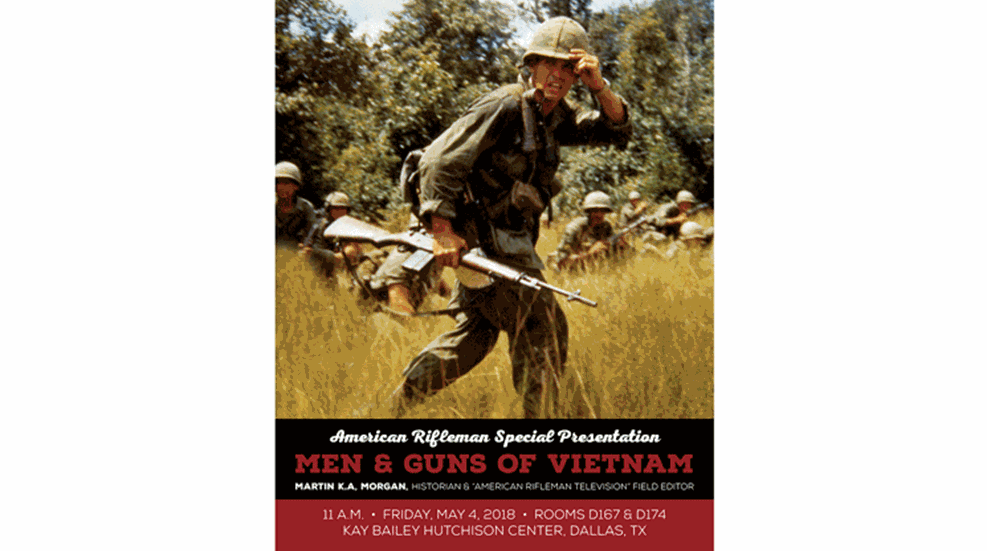 This presentation from Martin K.A. Morgan covers the evolution of firearms from the start of the Advisory Period and the subsequent Americanization of the conflict all the way through to the Tet Offensive, the Cambodian Incursion, the Vietnamization of the conflict, the U.S. withdrawal in 1973 and the eventual Fall of Saigon and the evacuation of the Embassy during Operation Frequent Wind. Learn about the men and the guns of the Vietnam War when you attend the American Rifleman Special Presentation, "Men & Guns of Vietnam," at the

 

NRA Annual Meetings & Exhibits

 

in Dallas, Friday, May 4, 2018, (11 a.m. to 1 p.m.,
 Room D167 and 174
). Regular session attendees know the seats fill up fast, often rendering the event Standing Room Only. In other words, get there early!