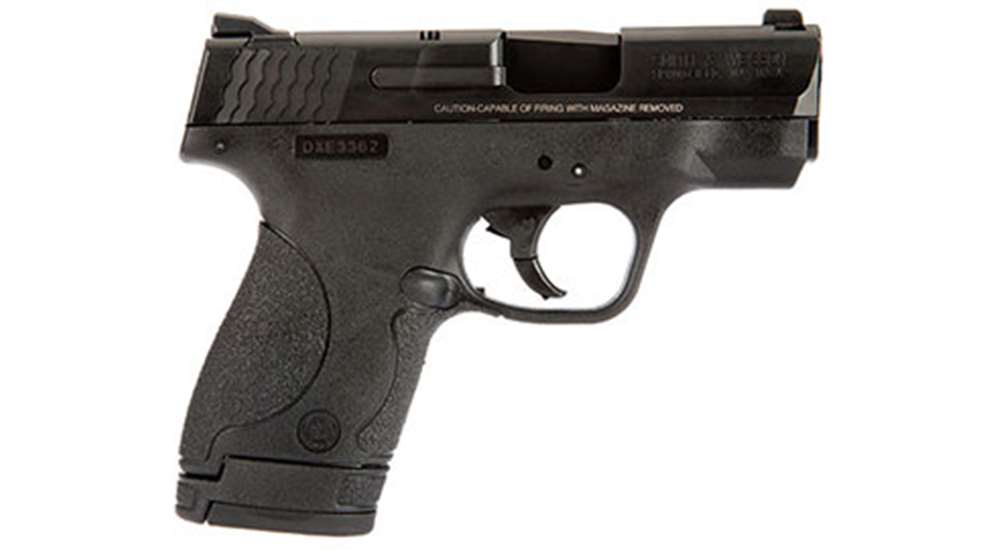 Smith & Wesson has issued a consumer safety alert and inspection procedure for all M&P Shield firearms manufactured before August 19, 2013.
The company has identified a condition where the trigger bar pin could damage the lower trigger in certain M&P Shields in a way that may affect the functionality of the drop safety feature of the firearm, potentially allowing the pistol to discharge if it is dropped. It asks that any owner of a Shield manufactured before August 19, 2013 stop using their pistol immediately until it has been inspected (and repaired, if necessary).
Smith & Wesson has released a seven-step process to inspecting your Shield, which is supported by video instructions (see below):
1. Follow the procedures in your Safety & Instruction Manual to ENSURE THE FIREARM IS UNLOADED; ENSURE THAT THE MUZZLE IS POINTED IN A SAFE DIRECTION; THE SLIDE IS LOCKED BACK; AND THE MANUAL SAFETY IS ENGAGED.
2. Hold your pistol sideways with the muzzle pointed to the left. Look at the trigger. Note that the trigger is actually two pieces, with a pin in the middle that connects the two halves (Figure 1).
3. Look at Figure 2. Without touching the trigger, identify the plastic tab circled in red in Figure 2.
4. Slowly pull the trigger. The plastic tab encircled in Figure 2 should disappear into the upper trigger section (Figure 3).
5. Slowly release the trigger. The tab should reappear as shown in Figure 2 completely on its own.
6. Repeat steps 4 and 5 several times. If the small tab as shown in Figure 2 reappears each time, your pistol does not require repair.
7. If the small tab does not consistently reappear as shown in Figure 2, YOUR PISTOL MUST BE RETURNED FOR SERVICE.
Smith & Wesson can be contacted directly at 877-899-6259.
For more information, go to Smith-Wesson.com.