Support NRA American Rifleman
DONATE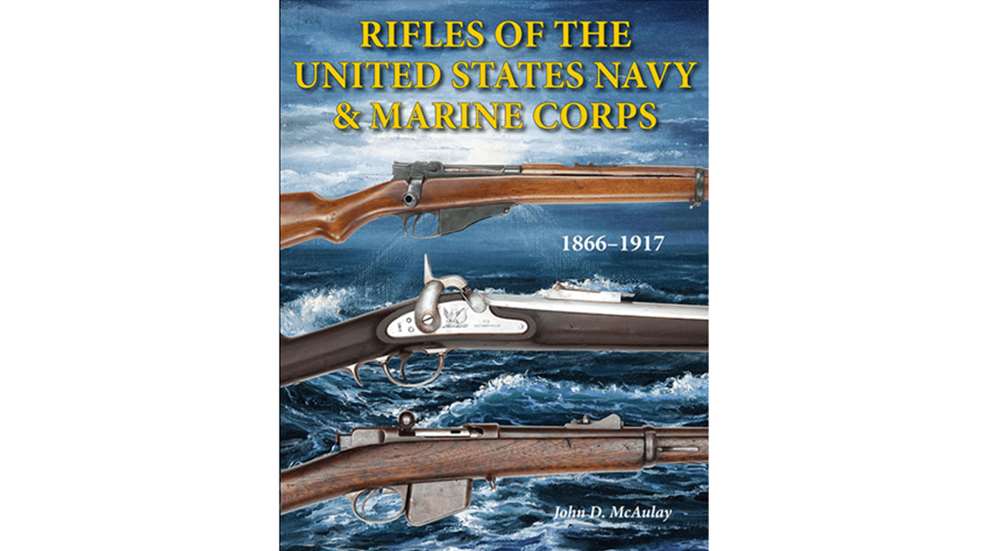 While reading this book, I found myself at about every third or fourth page exclaiming—"I never knew that!" Not only does John D. McAulay thoroughly cover the subject of U.S. naval small arms in the late 19th and early 20th centuries, he also brings a wealth of detail about the time period to the story, and expertly puts these firearms into their historical context. For example, many readers may not be aware of the political and diplomatic reasons for the Navy to "land the landing force" around the world in the period between the Civil War and World War I, but McAulay showcases each of them, and uses the story as the backdrop to discuss the small arms that sailors and Marines carried ashore.
The book is lavishly illustrated with period photographs, many of which have never before been published, and they come from a wide variety of sources. The photographs of firearms are outstanding and include important examples of guns from both public and private collections. The guns' development, testing, acceptance and manufacture are well-documented and very readable. Most importantly, McAulay has thoroughly researched the distribution of various small arms to every ship, navy yard, Marine barracks and seagoing Marine detachments in the years between 1866 and 1917, in even more detail than he did in his earlier works on Civil War naval arms—which enjoy wide acclaim.
Beyond its usefulness in firearms history, the book serves as a ready reference to the biographies of those members of the sea services who made a lasting contribution to American history, and who also made their mark in naval history in this period.  In addition, this book breathes life into an otherwise sometimes dry history of the political and diplomatic efforts—and intrigues—that shaped the world in which we live today. Price:  $36 plus $4.50 domestic shipping. Contact: Mowbray Publishing; gunandswordcollector.com.