by
posted on October 23, 2020
Support NRA American Rifleman
DONATE
Walther Arms has added to its
Concealed Carry Pistol
line with the addition of its CCP M2 380. To understand the genius of the system, it is important to look back to
2014
when the American market received a unique pistol from Walther Arms that featured a gas-operated system with a fixed barrel. Walther dubbed the then-new operating system Softcoil, and since inception, the consumer market has shown Walther's CCP design is here to stay.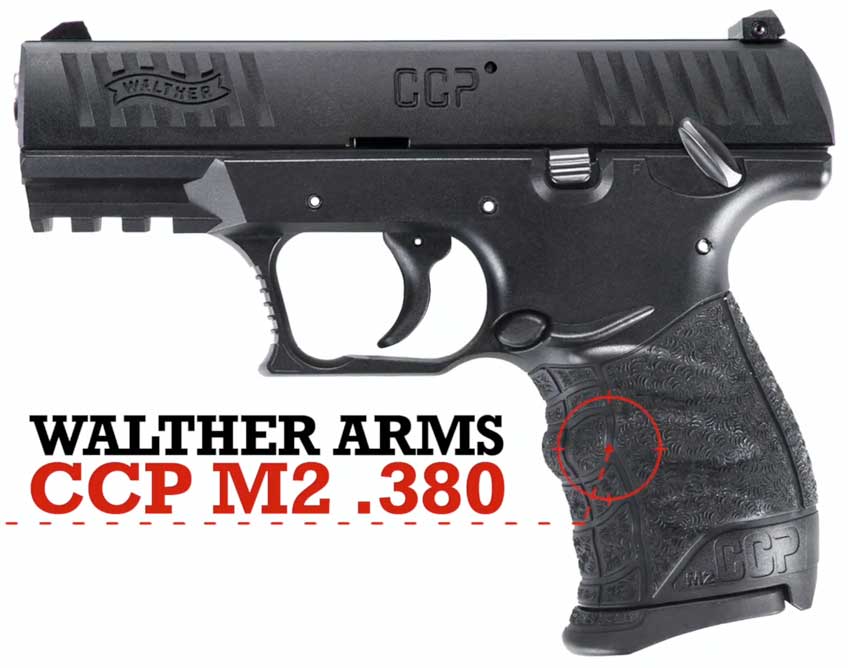 The
CCP M2 380
is designed to strike a balance between a pistol with ease of use and the ability to be concealed while containing features that are appealing to the EDC aficionado. The company's Softcoil system operates the CCP M2 380 via gas-delayed blowback operation. Walther provides a 3.54" fixed barrel and an adjustable three-dot sight arrangement for reliable accuracy. The gun's black polymer frame features sound ergonomics that combines form and function with a .380 ACP cartridge to present a defensive-use pistol to those with limited dexterity and recoil sensitivity.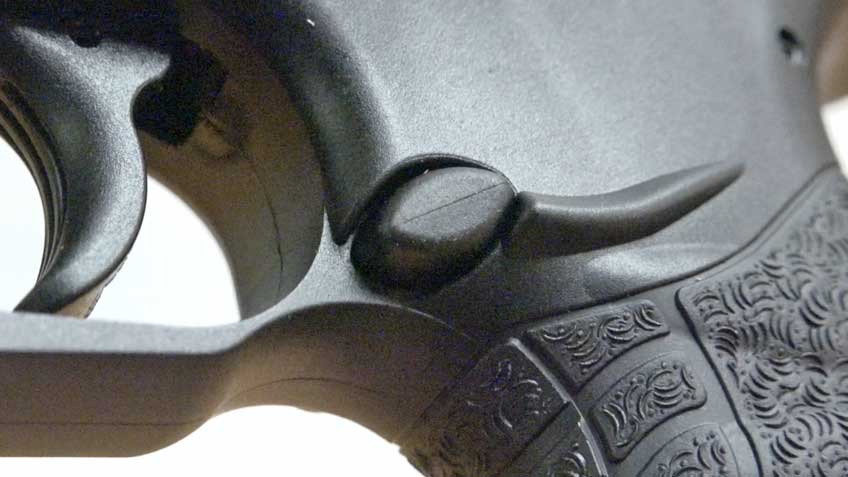 An eight-round detachable box magazine is included. The pistol can be disassembled without tools. Overall weight of the pistol is expected to sit in the hand at 19 ozs. The CCP M2 380 boxes 5.12" x 6.41". A manual safety is provided, with up being the "safe" position. Walther includes a reversible magazine release and a three-slot section of Picatinny rail for accessories. Additionally, the CCP M2 380 features wide-cut serrations both fore and aft the aluminum slide.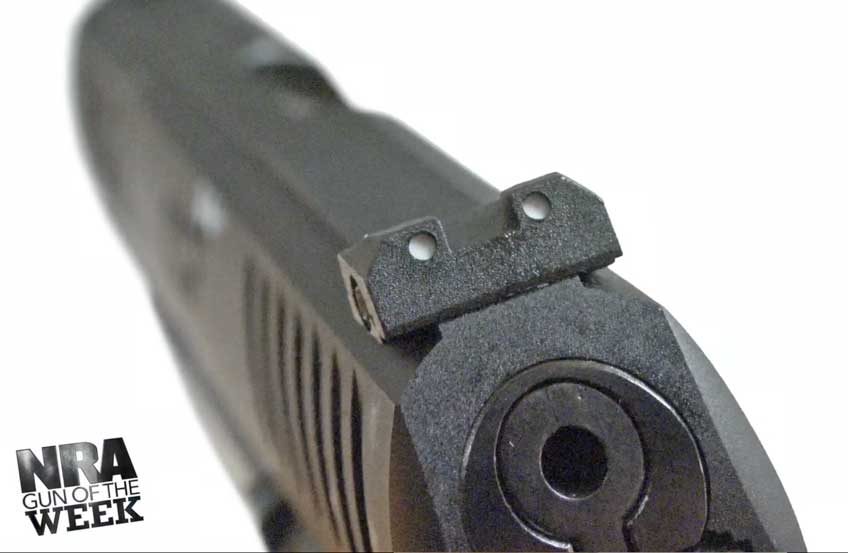 American Rifleman's range evaluation of the Walther Arms CCP M2 380 validates the value it presents to the consumer—sound ergonomics and an easy-to-shoot platform tailored for personal protection is sure to be an additional success for the German manufacturer.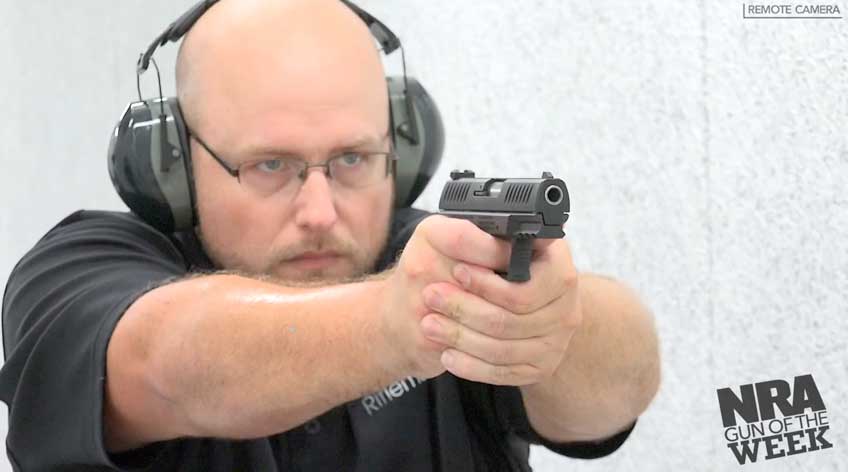 Watch our
NRA Gun of the Week
video above to learn more about the
Walther Arms CCP M2 380
semi-automatic pistol.
Walther Arms CCP M2 380 SpecificationsManufacturer
: Carl Walther (Germany)
Importer
:
Walther Arms
Action
Type
: gas-delayed, blowback-operated, semi-automatic, center-fire pistol
Chambering
: .380 ACP
Frame
: polymer
Slide
: steel-reinforced 7075 aluminum, anodized finish
Barrel
: 3.54"
Magazine
: eight-round detachable box
Sights
: three-dot; windage-adjustable rear, interchangeable fixed blade front
Trigger
: striker-fired; 6-lb., 9-oz. pull
Height
: 5.12"
Length
: 6.41"
Width
: 1.2"
Weight
: 19.4 ozs.
MSRP
: $469
waltherarms.com
Further Reading:Tested: Walther CCP M2 PistolReview: Walther CCP M2 in .380 ACPWalther CCP Compact 9 mmClapp on Handguns: Walther CCPRight For You: Ladies Pistol Project 3 Results
---
Extras: