Support NRA American Rifleman
DONATE
Watch our "Rifleman Review" segment above hosted by
American Rifleman TV
's Brian Sheetz as he discusses the features of Ruger's American Ranch Rifle chambered for the .30-cal., 7.62x39 mm cartridge.
---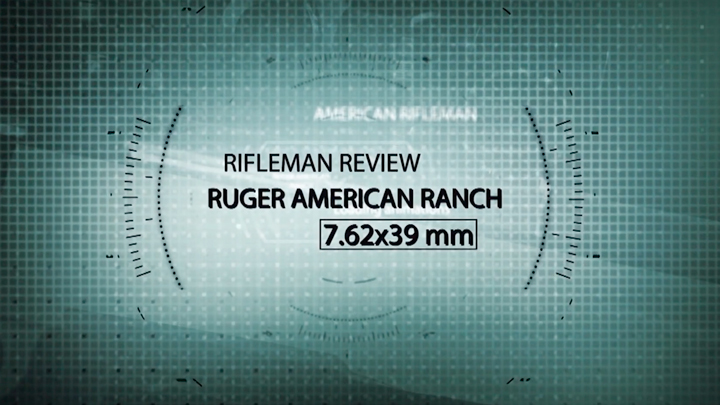 Little did Bill Ruger, Sr., and Alexander Sturm know that the development of the
Standard Model
.22-cal. semi-automatic pistol would lead them to the
Sturm, Ruger & Co
. as known today. Over the course of more than a half century, Ruger has advanced its manufacturing capabilities to include abundant selections of handguns, pistols and rifles, from single-action classics to highly-tuned
long-range
rifles employing the most modern features available.

Since its beginnings, Ruger has stood by its customers by providing the best performance and quality at pricing for budget-minded Americans. In 2011, a new rifle was born out of the New Hampshire-based company—the
Ruger American
. With a receiver built from 4140 chrome-moly steel bar stock fitted with a hammer-forged barrel, Ruger's new American Rifle was rich with features, including an injection-molded stock along with the company's new Power Bedding system that uses V-shaped wedge-blocks to securely mate with the barreled action. Additionally, the company brought a newly designed one-piece, three-lug bolt and Ruger Marksman Adjustable trigger.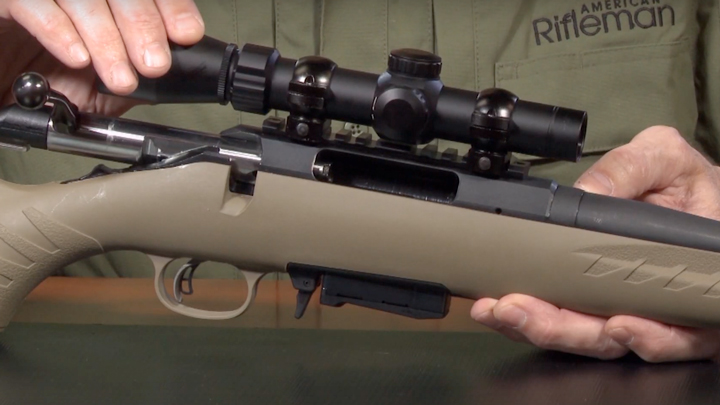 Further advancements came from Ruger's American series of bolt-action rifles, and one such model that was designed for compactness and ease of use is the Ruger American Ranch. Chambered for 5.56 NATO, 300 BLK,
350 Legend
,
450 Bushmaster
and 7.62x39 mm, the latter is our feature subject in the video above. The Ranch series chambered in 7.62x39 mm provides an overall length of 36" and features a 16.12" cold-hammer-forged barrel threaded 5/8"x24 TPI. The push-feed action is fed from factory-supplied five-round
Mini Thirty
-pattern magazines, though 10- and 20-round magazines are available. All told, this is a bolt-action rifle ready for optics that weighs less than six pounds and commands an MSRP of $549.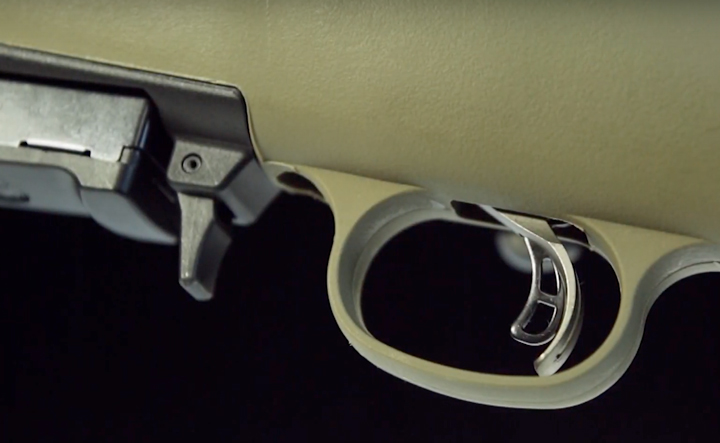 Follow along with
American Rifleman's
Brian Sheetz in our feature video above to learn more.