by
posted on March 23, 2022
Support NRA American Rifleman
DONATE
Rock River Arms is known for its AR-15 derived rifle and pistol platforms and, in recent years, has made strides in the expansion of its lines of pistol-caliber carbines and pistols. The Rock River Arms RUK-9BT follows this same design basis, with the features and modularity of an AR-15 in a smaller, 9 mm Luger chambered, large format pistol form. American Rifleman Staff made a hands-on evaluation of the RUK-9BT back in 2020.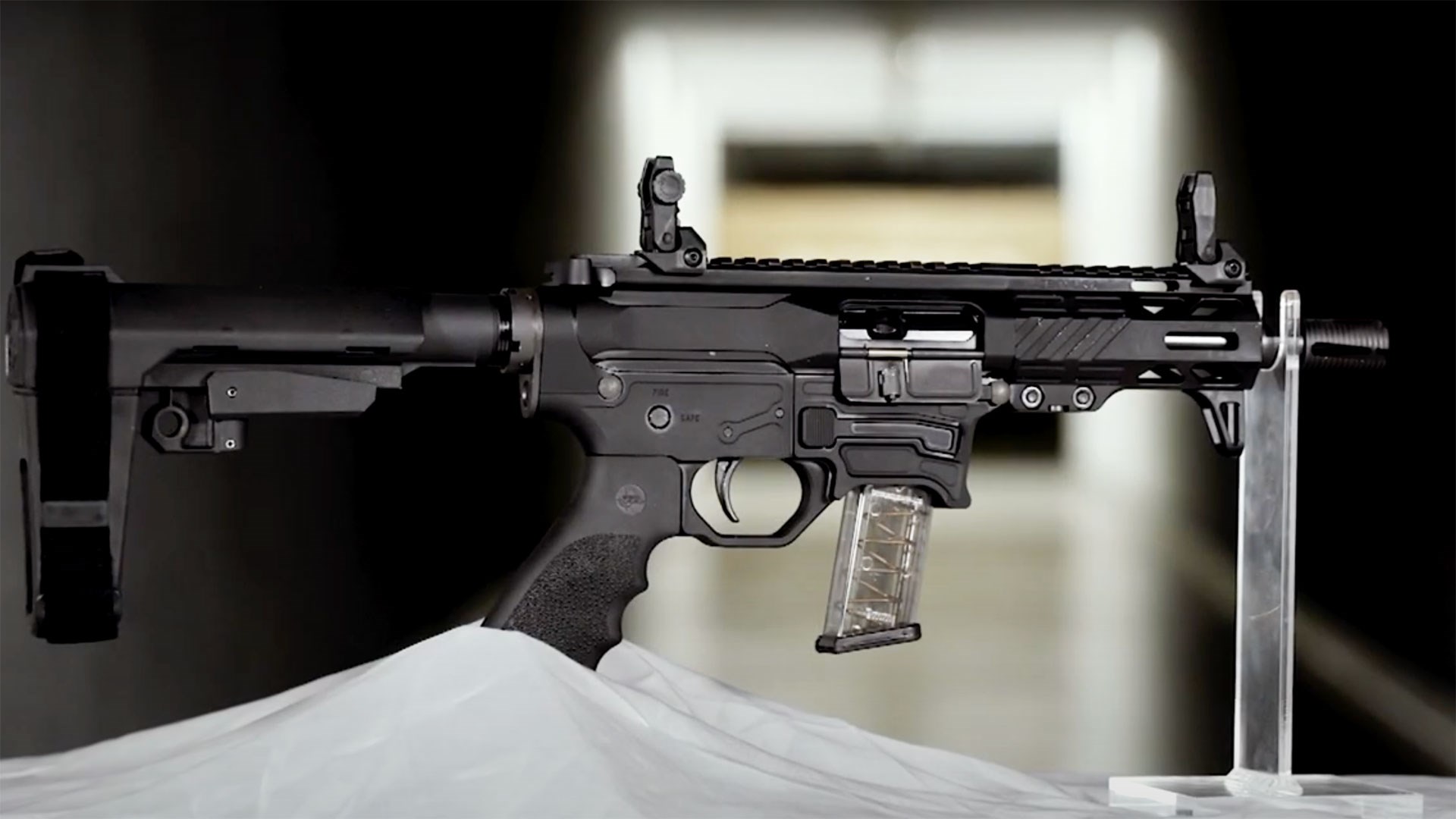 The Rock River Arms RUK-9BT large format pistol chambered in 9 mm Luger.
Being based off of the AR-15 platform, the RUK-9BT has several features that are immediately recognizable to those familiar with the former. Its upper and lower receiver groups are similar and accept many of the same components, including standard safeties, grips and others. What sets it apart, however, is its 9 mm chambering. Instead of the typical direct impingement gas system found in normal AR platforms, the RUK-9BT uses a blowback-operated action housed within a similar footprint.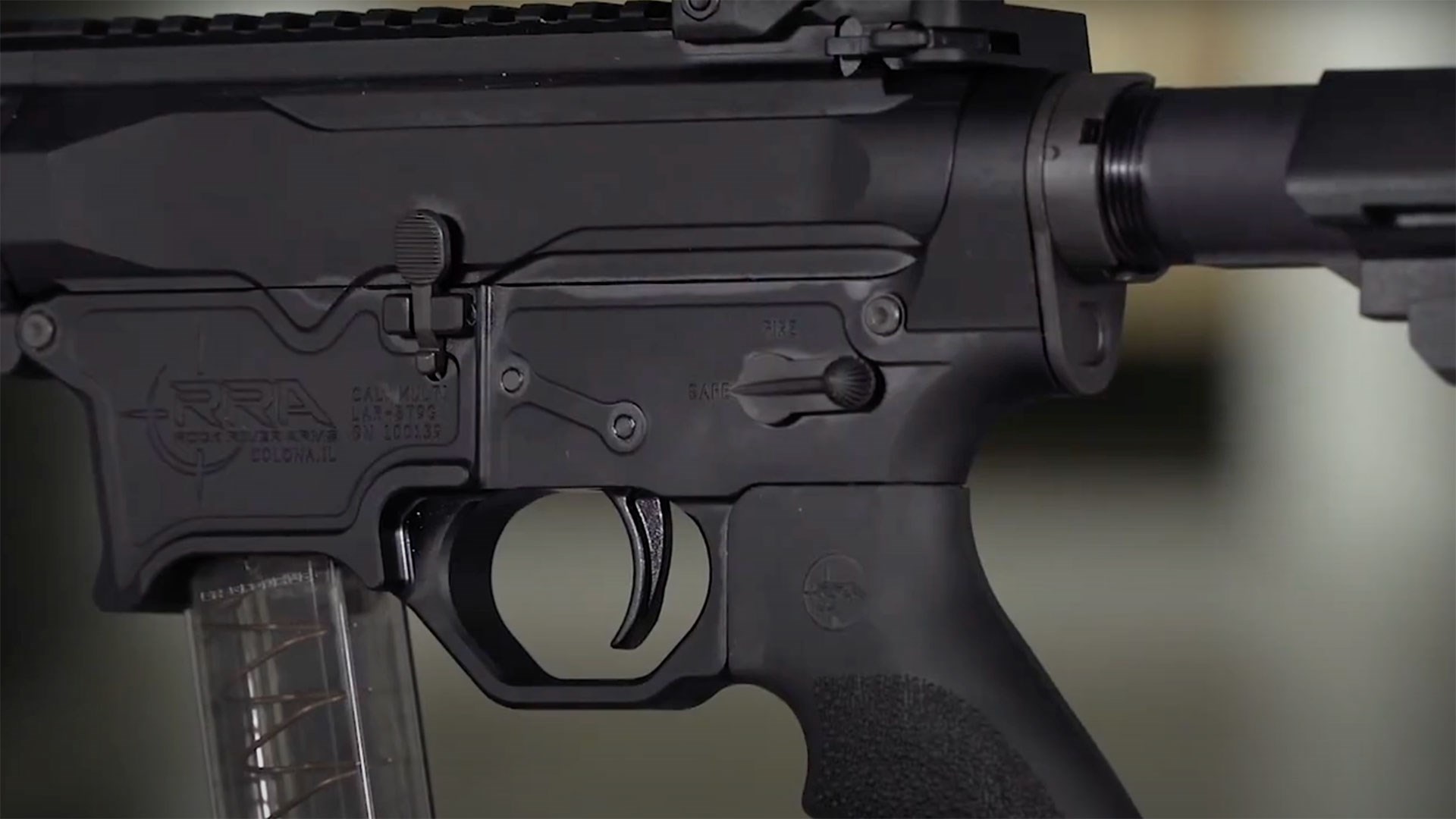 A closer view of the upper and lower receiver of the RUK-9BT from the left side.
It has a 4.5" chrome-lined barrel with a 1:10" RH twist rate, giving the pistol an overall size of just 23.5" with the stock fully extended, and unloaded weight of 5 lbs., 6 ozs. This small overall size makes the RUK-9BT more compact and easier to stow than full-size carbines. Both the upper and lower receiver and machined from billet aluminum, with the lower receiver's magazine well shaped specifically to accept Glock-pattern magazines, with a 17-round transparent ETS Group magazine included. Other than the magazine release, the other controls on the RUK-9BT lower receiver are of the standard AR-type, and includes a Rock River Arms two-stage trigger.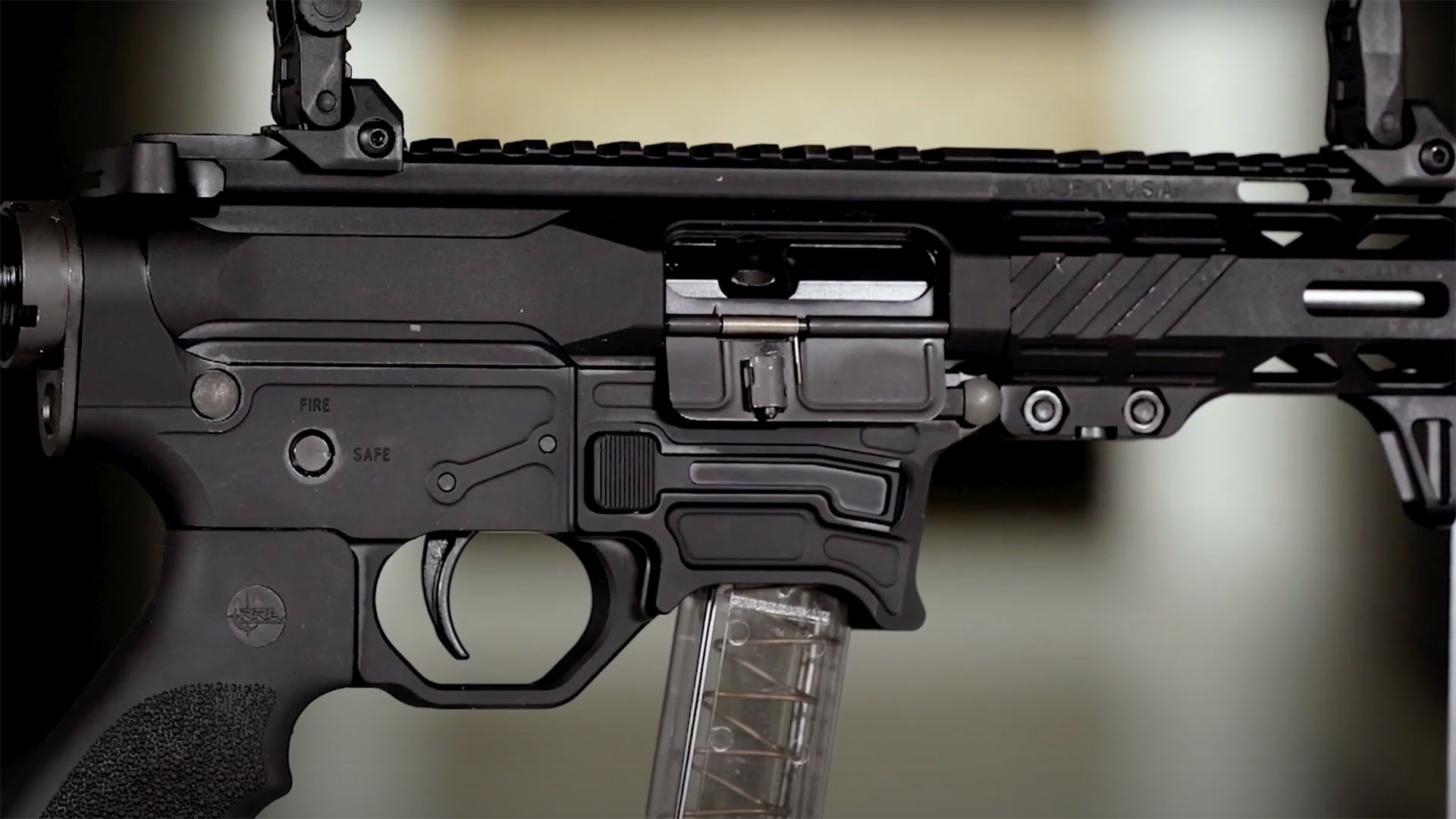 A closer view of the upper and lower receiver of the RUK-9BT from the right side. 
The upper receiver lacks a forward assist, and also features a shortened dust cover door to fit the smaller ejection port, though uses an AR-style charging handle. A short aluminum hand-guard surrounds the barrel, with a single M-Lok slot machined in on the bottom and sides. Both the upper receiver and hand-guard have Picatinny rail segments machined into the top, with a set of Rock River Arms flip-up iron sights included from the factory.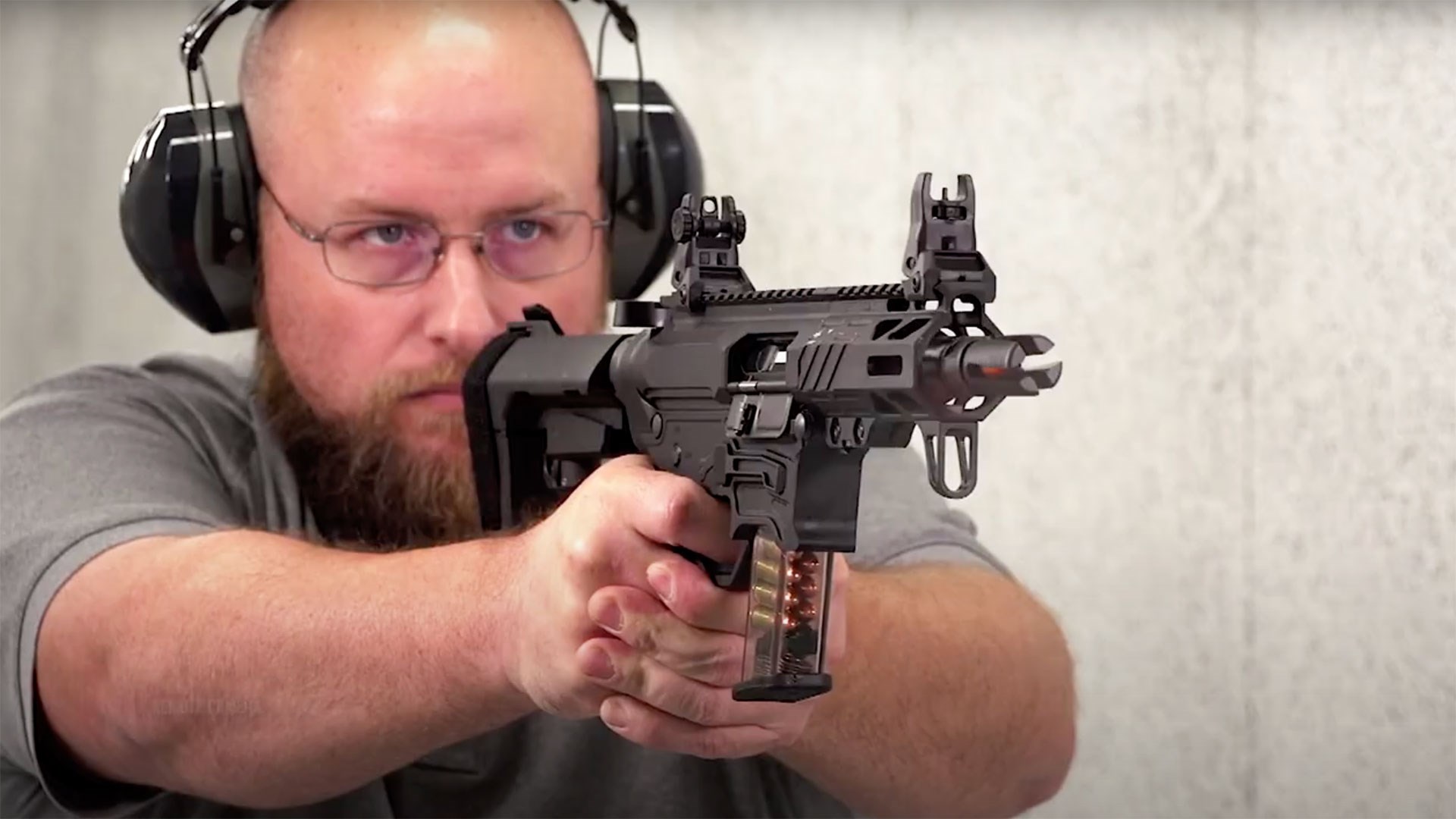 Testing the RUK-9BT on the range.
Also included from the factory is a Smith Enterprises Vortex flash hider threaded on to the barrel, as well as a SB Tactical SBA3 telescoping brace. The brace sits on an AR-style, five-position buffer tube, allowing for other aftermarket braces options to be attached as well. For more information on the RUK-9BT large format pistol, as well as Rock River Arms' other AR-inspired carbines and pistols, visit rockriverarms.com.
To watch complete segments of past episodes of American Rifleman TV, go to americanrifleman.org/artv. For all-new episodes of ARTV, tune in Wednesday nights to Outdoor Channel 8:30 p.m. and 11:30 p.m. EST.