Support NRA American Rifleman
DONATE
Released back in 2014, the Remington R51 is a semi-automatic sub-compact handgun chambered in 9 mm that feeds from a single-stack magazine. The R51 is a modern adaptation of an older design produced by Remington, the Model 51. The Model 51 was produced from 1918 to 1927, chambered in either .380 ACP or .32 ACP.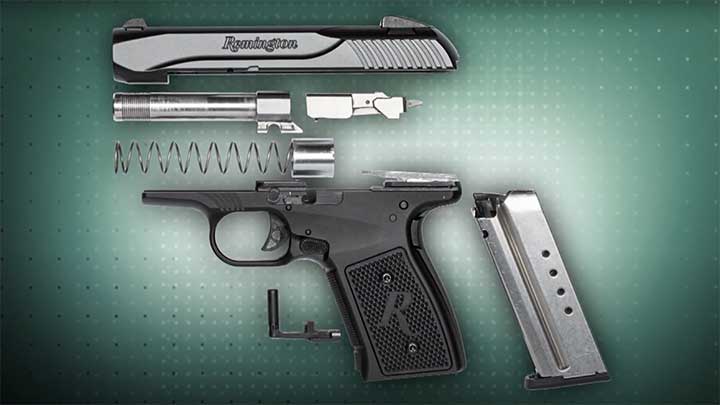 The Model 51 was largely designed by John E. Pedersen, a renowned inventor in the first half of the 20th century who designed such items at the Pedersen Device for the M1903 Mark I and the Pedersen toggle-lock rifle that competed against the Garand rifle for U.S. adoption. Pedersen developed a hesitation-lock action that uses a breech block separate of the slide, which is normally a single piece in other semi-automatic handgun designs..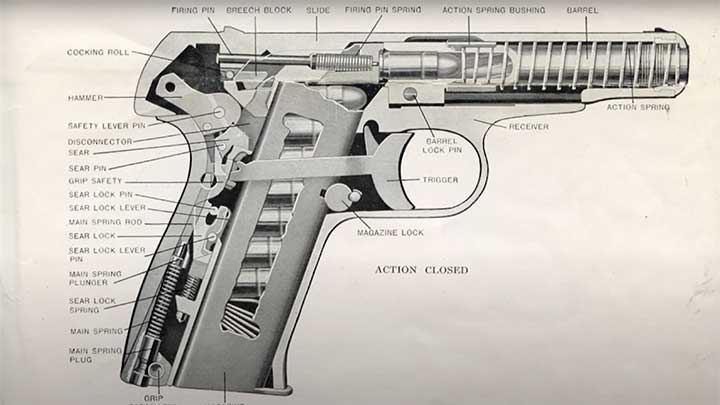 When fired, the breech block of the Pedersen hesitation-lock moves rearward with the slide before camping up and out of lock.
The Pedersen hesitation-lock allowed less material to be used in the slide of the Model 51, reducing weight and felt recoil. The design also allowed for a lower bore axis with a fixed barrel.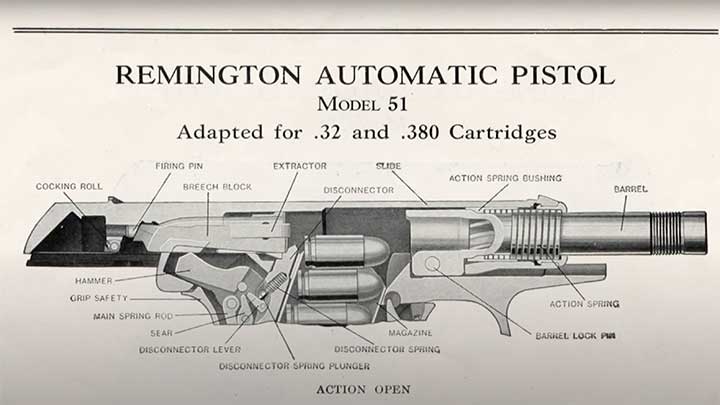 Pedersen also worked on designing and refining the ergonomic of the Model 51, some of which carried over into the R51.
The R51 uses the same Pedersen hesitation-lock design as the older Model 51. The R51 is comprised of an aluminum frame with a steel slide. It also uses a single-action trigger with a hammer hidden within the slide.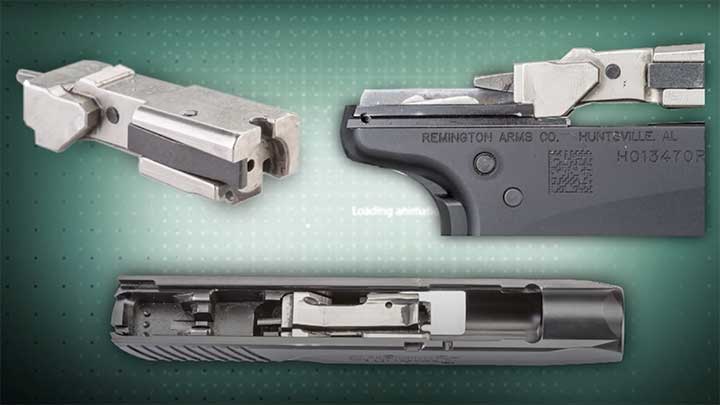 Safety features on the R51 include a passive firing-pin safety as well as a grip safety on the backstop of the pistol.
The R51 also comes with a three-dot sight system that can be removed and changed with aftermarket sights if so desired. Due to the use of the Pedersen hesitation-lock design, the R51 has a low bore axis with less moving mass.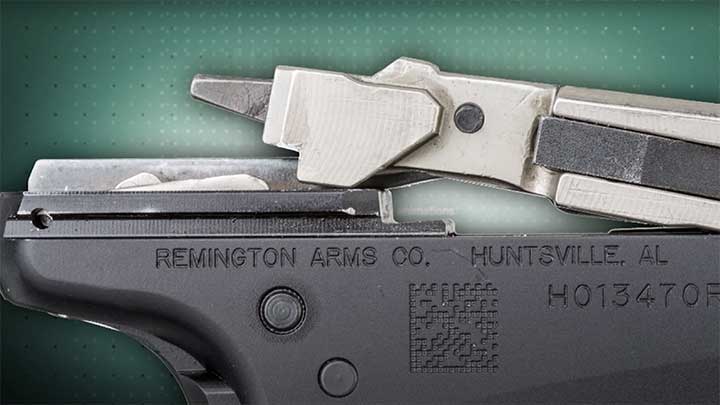 The barrel itself does not move during the unlocking phase. While the R51 had reliability issues when first released in 2014, it was recalled and reworked by Remington, the issues were largely fixed on later production examples.



For more information on the R51 handgun chambered in 9 mm, visit

remington.com

.





To watch complete segments of past episodes of American Rifleman TV, go to

americanrifleman.org/artv

. For all-new episodes of ARTV, tune in Wednesday nights to

Outdoor Channel

 8:30 p.m. and 11:30 p.m. EST.