by
posted on August 4, 2021
Support NRA American Rifleman
DONATE
Watch the Rifleman Review video segment from 2019 above to learn about the FN 509 Tactical polymer-framed, striker-fired handgun.
Back in 2017, FN America introduced a new handgun as an upgrade to the FNS striker-fired 9 mm pistol design, the FN 509. A year later, FN released an upgraded version of the 509, the FN 509 Tactical. While still built on the same general platform and operating mechanisms, the FN 509 Tactical has a number of improvements made over the standard model.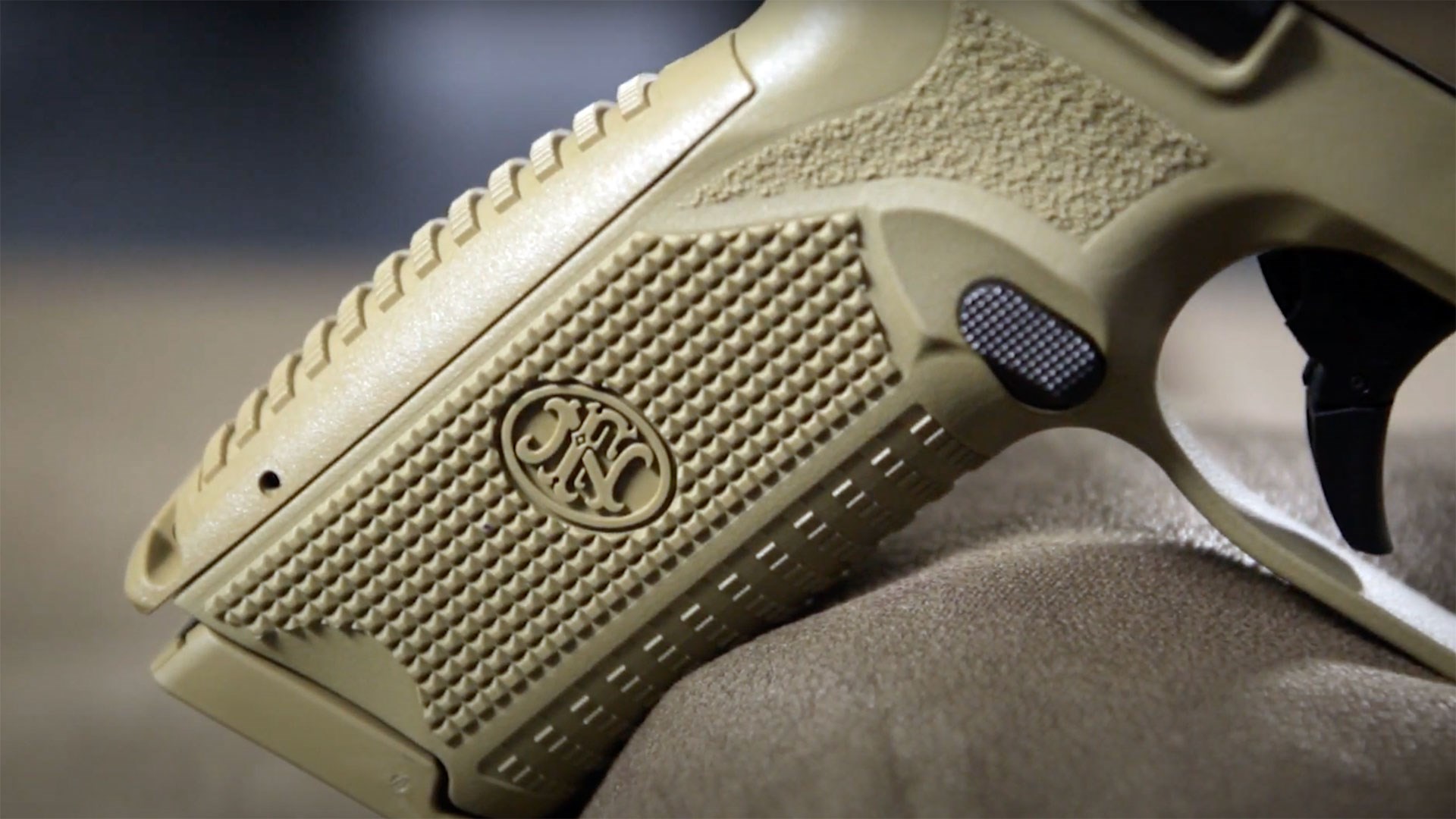 A view of the different grip texturing present on the FN 509 Tactical.
Like its predecessor, the FN 509 Tactical is a polymer-framed, striker-fired, semi-automatic handgun with a double-action only trigger. It measures in at 7.4" long and 5.5" tall, with a 17-round magazine. The back-strap of the polymer grip is interchangeable with different inserts, allowing it to better fit different hand sizes. The grip itself has several different venturing patterns to provide a more tactile grasp. At the front of the polymer frame is a four-slot Picatinny rail integrated into the dust cover for the mounting of lights and lasers.
The FN 509 Tactical with a micro red-dot sight mounted to the slide.
The magazine release and slide catch controls are completely ambidextrous, located in the same place on both sides of the pistol. Further changes to the FN 509 Tactical over the original 509 include lightening cuts and added serrations to the front of the slide. The barrel length was increased from 4" to 4.5", with the added bit of barrel being threaded for suppressor use. To further accommodate the use of suppressors, the iron sights are raised and include tritium inserts. Most importantly, the slide is also machined for the mounting of micro red-dot optics.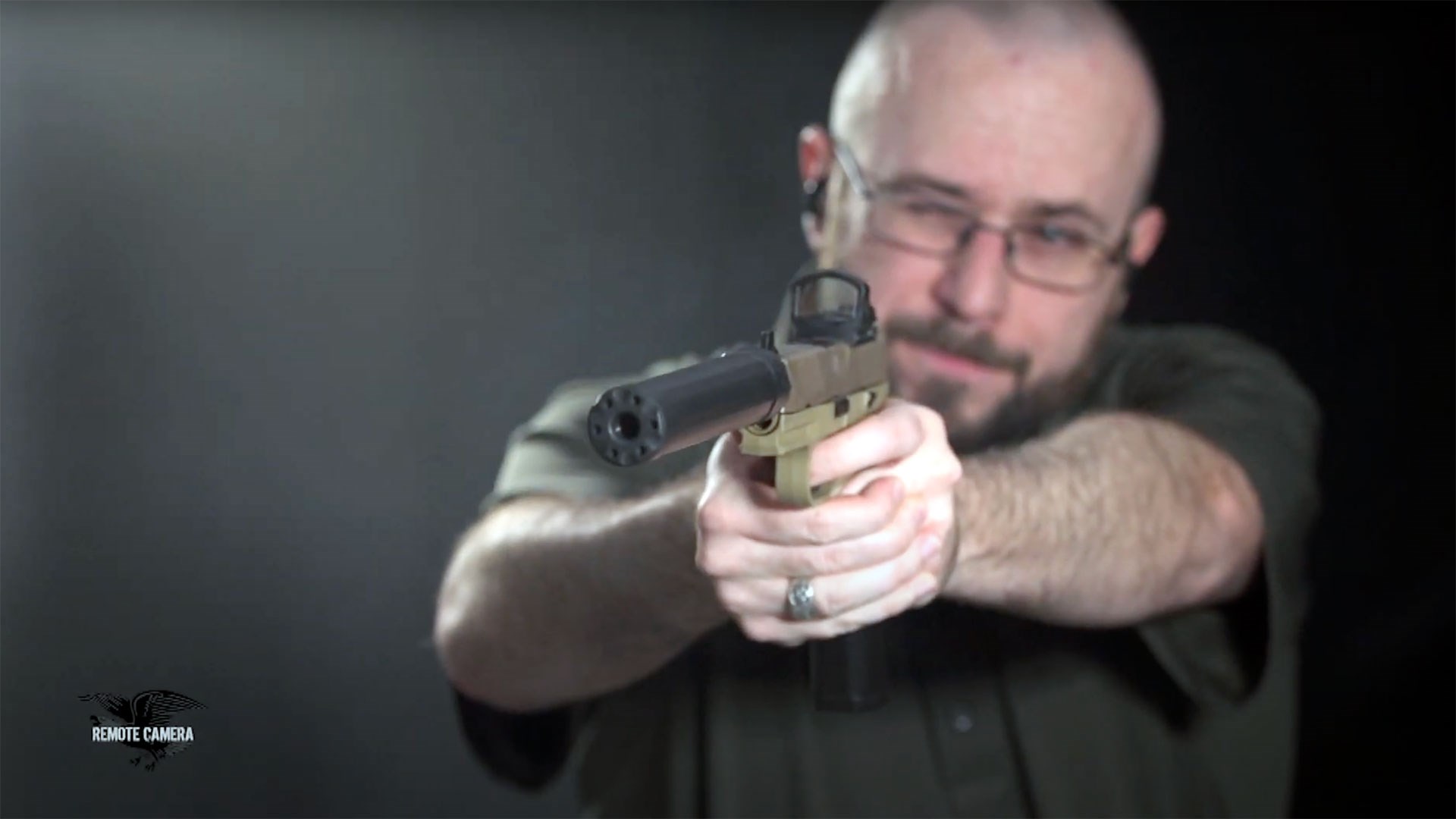 Firing the FN 509 Tactical with a suppressor and micro red-dot sight mounted.
By removing a detachable cover plate, the FN 509 Tactical's slide mounting cut is compatible with several different brands of micro red-dot optics. The increased height of the iron sights also makes it possible to use them through the sight window of many compatible optics. As a final difference from the stock 509, the FN 509 Tactical also ships with two 24-round magazines, along with one of the standard 17-round magazines. 
To watch complete segments of past episodes of American Rifleman TV, go to americanrifleman.org/artv. For all-new episodes of ARTV, tune in Wednesday nights to Outdoor Channel 8:30 p.m. and 11:30 p.m. EST.