Support NRA American Rifleman
DONATE
When it comes to grip-mounted, laser-aiming modules for pistols and long guns, Crimson Trace has become one of the leading companies in the industry since its founding in 1994. In 2019, it added an additional laser module to its lineup for shotguns, the Crimson Trace LS 250 Lasersaddle. The LS 250 Lasersadle is the company's first dedicated shotgun product and is designed to be compatible specifically with the Mossberg 590 Shockwave in 12-ga., as well as most Mossberg 500 and 590 shotguns.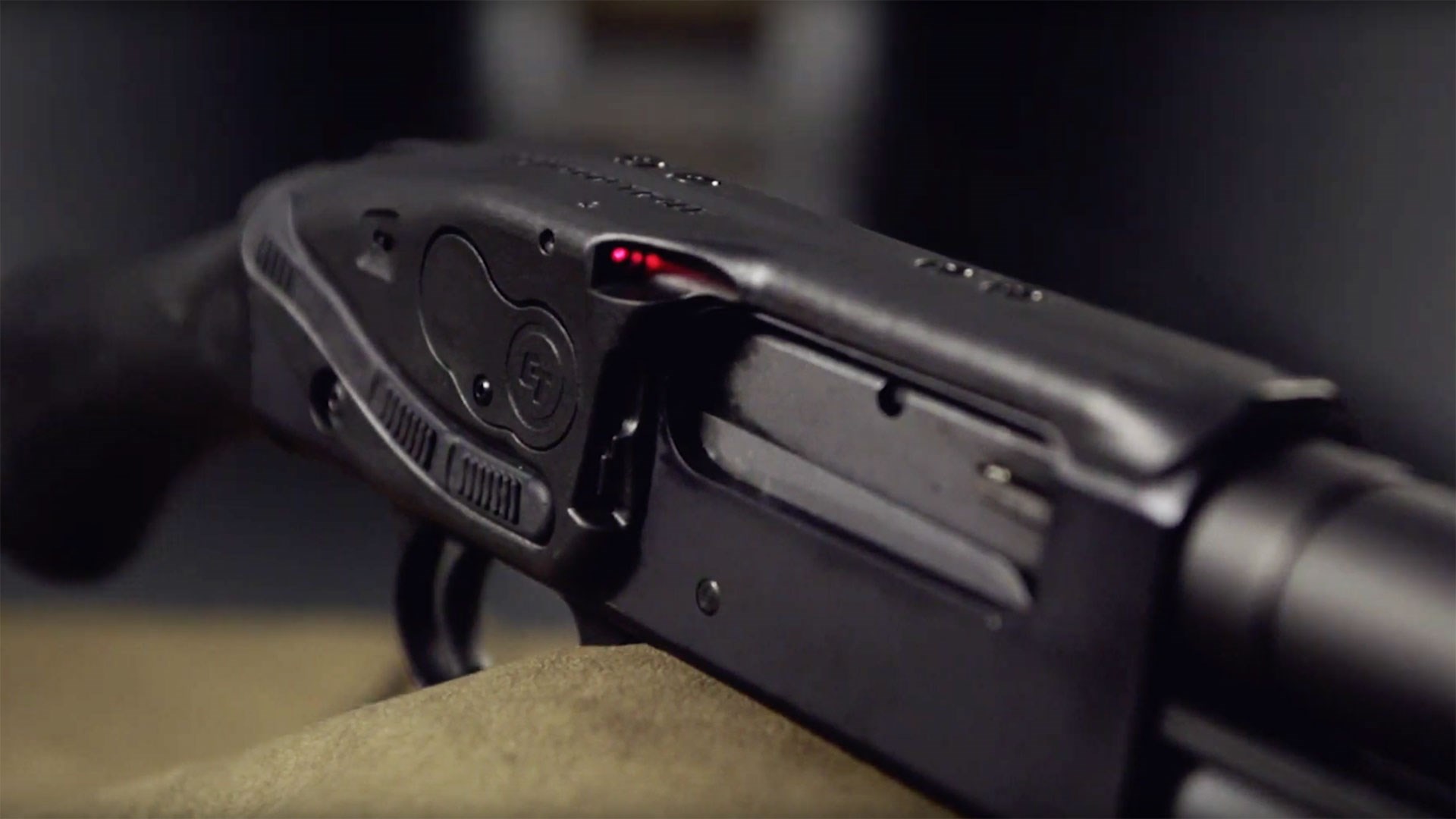 The Crimson Trace LS 250 Lasersaddle attached to a Mossberg 590 Shockwave. 
The Lasersaddle consists of one low-profile laser unit that is designed to mold around the upper right-hand portion of the receiver of the host shotgun, which emits a single 0.5" red laser from the upper right-hand side. This module features three activation pressure pads on the right side, which have constant on and off function. For southpaws, the Lasersaddle's rear most pressure pad is angled to where left-handed users can reach it with their thumb.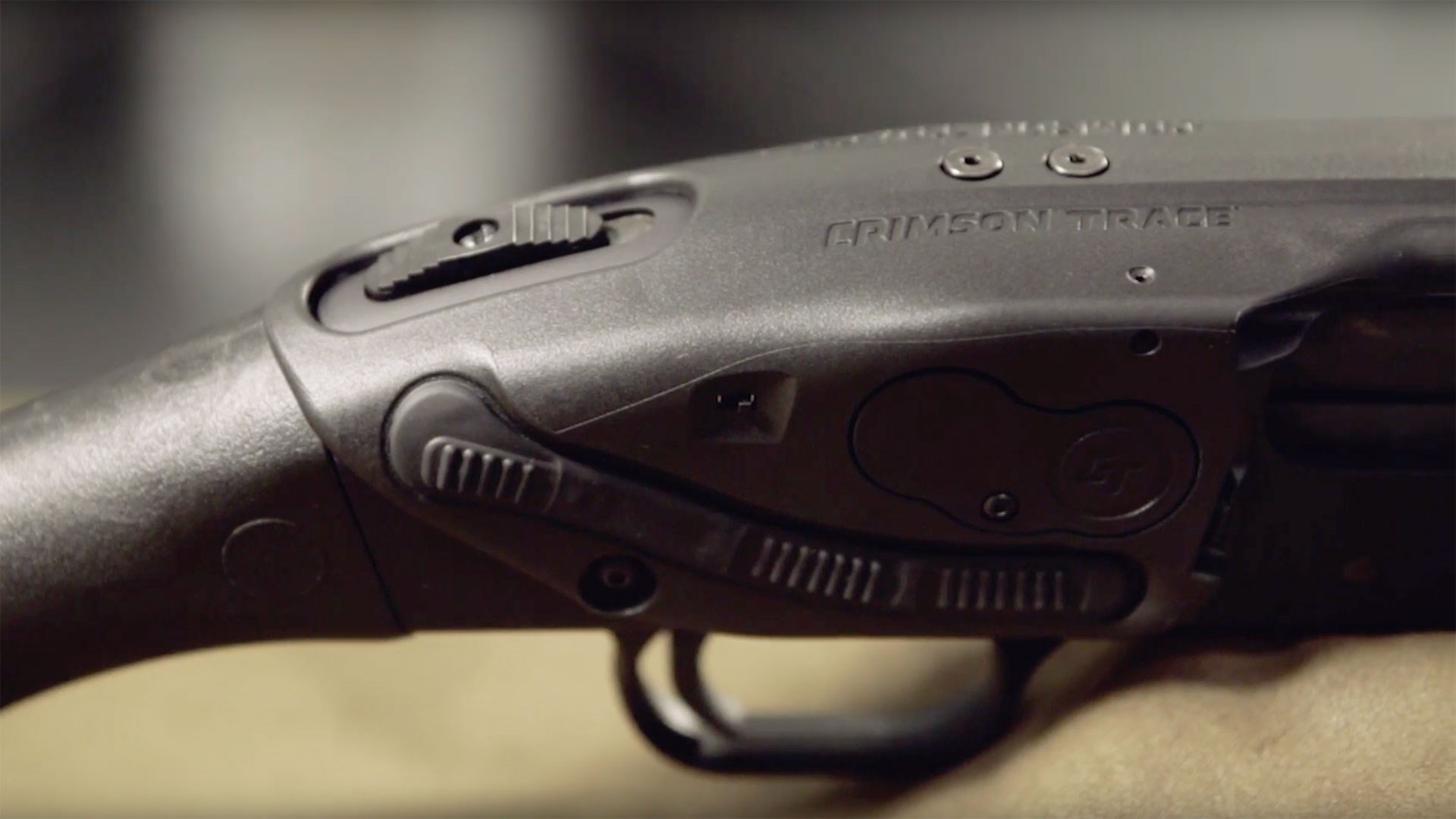 A view of the controls and features found on the right side on the Crimson Trace LS 250 Lasersaddle module.
A small master on and off switch can be found in a small divot on the Lasersaddle's right side. The battery compartment is also accessible from the right side of the unit, with it taking two CR 2032 batteries. The battery life of the unit on the two batteries is roughly three to four hours in total. There are also small hole for a provided Allen key which allow the laser to be adjusted for elevation and windage to the host shotgun.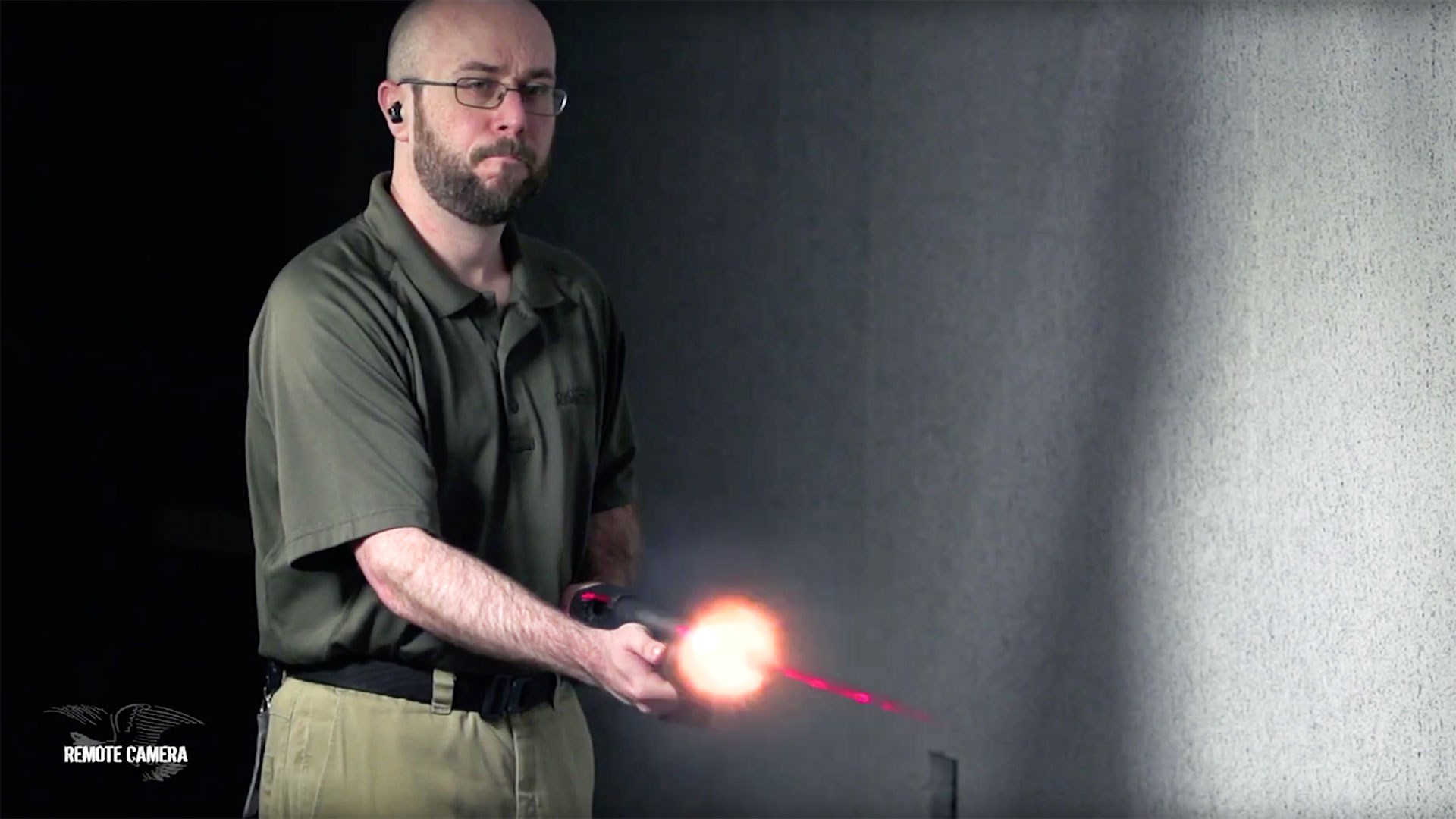 Firing a Mossberg 590 Shockwave with the Crimson Trace LS 250 Lasersaddle attached on the range.
The entire weight of the Lasersaddle module is just 2 ozs., which adds very little to the total weight of the gun its mounted to. The module is only compatible with Mossberg 500, 590 and 590 Shockwave 12-ga. models with drilled-and-tapped receivers. For more information on the Crimson Trace LS 250 Lasersaddle aiming module visit crimsontrace.com.
To watch complete segments of past episodes of American Rifleman TV, go to americanrifleman.org/artv. For all-new episodes of ARTV, tune in Wednesday nights to Outdoor Channel 8:30 p.m. and 11:30 p.m. EST.