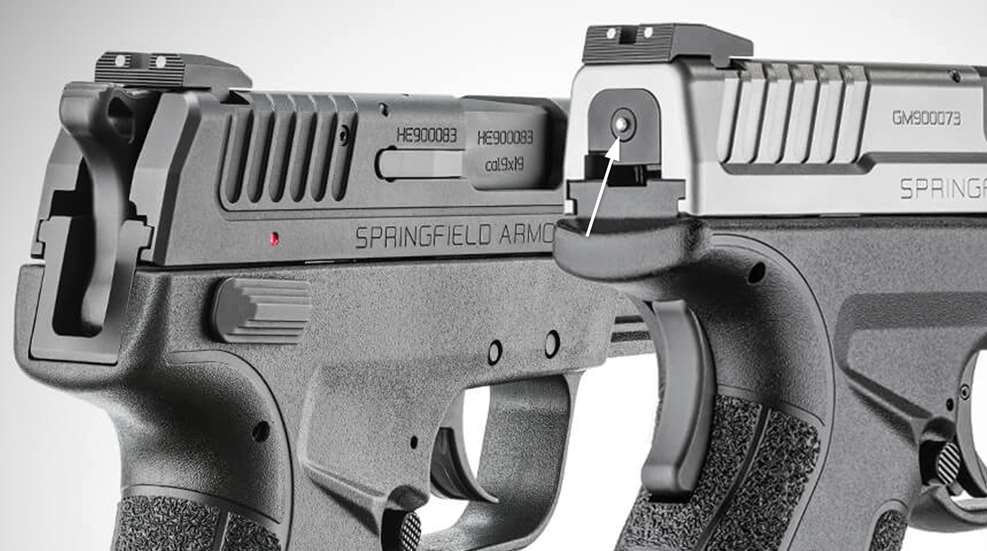 Q: Please explain what is meant by "striker-fired." It is cited in reviews and advertisements as something the potential purchaser needs to know or would even find desirable. When an article doesn't say "striker-fired," it also does not say what the opposite or alternative is. All firearms have some kind of "striker" that impinges on the cartridge primer, whether it is a floating firing pin or a protuberance on a hammer.
A: Yours is an excellent question, a thorough answer to which would require more time and space than we have available, however, I will try to hit the high points. Generally, the term "striker," as applied to firearms, refers to a pin/rod held rearward against spring pressure that, when released, moves forward to strike the cartridge primer. No "hammer" is involved in the energy transfer. The traditional bolt-action rifle serves as one example.
Within the context of your question is how the term applies to self-loading pistols. "Hammerless pistol" is a term that goes back to the earliest development of the pistol. A familiar example is the Luger; it features no hammer and is fired by the release of a spring-loaded striker held by engagement with a sear. This engagement occurs during the cycling of the bolt/breechblock either manually or after a cartridge is fired. The release is initiated by applying pressure to the trigger. Many pistols of European design that followed the Luger utilized spring-loaded strikers in lieu of hammers. Some other designs—such as the familiar "hammerless" Colt .32s and .380s of the early 20th century—actually feature internal hammers, which, when released by trigger manipulation, pivot to strike a firing pin within the breech.
The development of the Glock series of pistols brought to light a new wrinkle to hammerless pistol fire control. Rather than the striker being held at its fully spring-loaded position at the end of the slide reciprocation, it is held only partially loaded. Engagement of the trigger continues the rearward travel of the striker, loading the spring, until it is released to travel forward and strike the primer, firing the cartridge. To a greater or lesser degree, the trigger movement is comparable to that of a double-action revolver.
This system offers a level of safety and is rugged, reliable and predictable, especially compared to the traditional hammerless pistols with fully spring-loaded strikers. In addition, there is no external hammer that can sometimes compromise concealed carry and no particular need for a safety. This design concept has been copied by such a great number of entities that "striker-fired" is now the accepted terminology for a whole class of pistols.