Support NRA American Rifleman
DONATE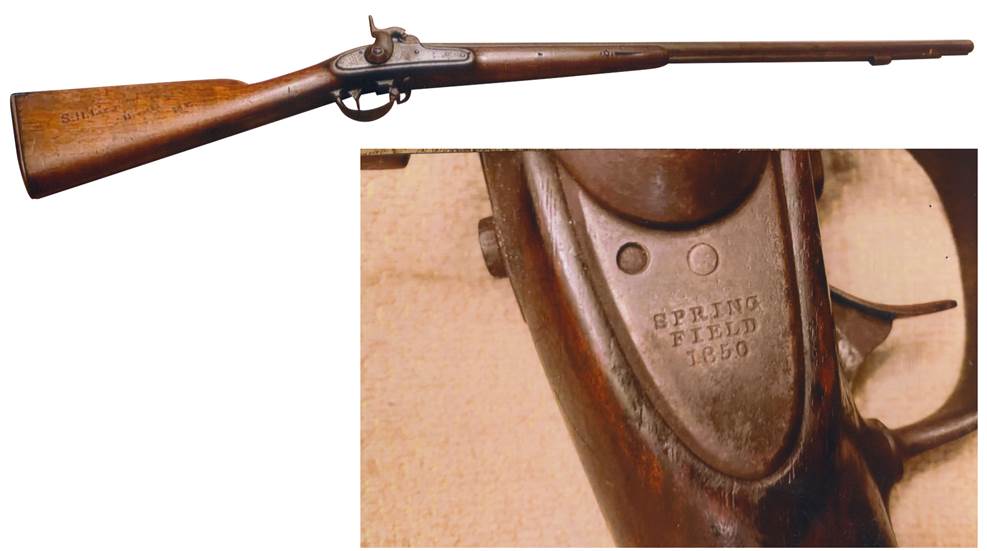 Q: This firearm came from a vendor that said it was picked up off of a battlefield in North Carolina. The wooden stock and the metal look very old. A small "US" is stamped on top of the buttplate."Springfield 1850" is stamped on the hammer side of the lock. There is a sling swivel attached to the front of the trigger guard. The name "S.H. Lee" is engraved on one side of the stock and below that are the words "Newbern N.C." I could not find a serial number anywhere on the gun. Could "S.H. Lee" be the soldier who used it?
A: Your gun is a U.S. Model 1842 musket that has been "sporterized" at some time in its history. The Model 1842 was manufactured at the Springfield and Harpers Ferry armories from 1844 to 1855. Some 447,000 were eventually made. It was the country's first general-issue percussion musket.
The Model 1842 musket was widely used during the Civil War in its original .69-cal. smoothbore form, as well as in a rifled configuration. Both sides of the conflict employed them. The markings on the buttstock of the gun in question could have been put there during the Civil War or afterwards by the person who modified the piece. These arms were not serialized.
—Garry James, Contributing Editor